Best Day Trips From Hong Kong
Hong Kong is an alluring city of contrasts. From British colonialism to its own unique culture and the influences of Chinese tradition, the massive city holds enough attractions to keep visitors spellbound for days.
What happens when you feel like a break From the city and consider venturing further afield, is there anything worth seeing?
Definitely! The area surrounding Hong Kong is bursting with fantastic cultural, architectural, and naturistic hotspots that simply scream for a day trip. From more urban attractions to the peace and serenity of nearby temples, to a day of hiking and beaching, there is almost certainly a perfect day trip for you out there.
To help you pick through all the options, we've compiled the best day trips From Hong Kong for couples, kids, and budget-strapped excursions, so you're sure to find the perfect fit!
Let's dive straight in with the top romantic day trips From Hong Kong for couples, and guarantee yourself the perfect trip with your significant other.
Quick Answer: Best Day Trips from Hong Kong
Best Places to Stay in Hong Kong
Whilst Hong Kong has a charm all of its own, but some rooms in the city are not all they're made out to be. Shady hostels and overpriced lodgings in crumbling tower blocks will have you wondering why you're even paying to stay there. So here's choice of accomodation to make you feel safe in the city.
• Best Hostel in Hong Kong •
Different from many of the other lifeless hostels in Hong Kong, this place – with its mix of urban and vintage interiors – packs a punch in terms of character. Located in an up-and-coming area, the hostel is above a bar which hosts various performances. The dorm room is cosy, clean and quiet and beds come with privacy curtains.
• Best Budget Hotel in Hong Kong •
Great for public transport
Rooms here might be a little smaller than you might expect, but they're clean and the views from up high of the city are downright spectacular. The location is close to a metro stop and a bus station, plus there plenty of local shops and restaurants nearby.
• Best Luxury Hotel in Hong Kong •
This luxury hotel in Hong Kong opened in 1928 and has been serving up 5-star service ever since. There's a TON of rooms to select when you book, each with a variety of elegant interiors. Stay here and indulge in dinner at the rooftop restaurant, spa treatments and stunning views across the harbour.
Staying Safe in Hong Kong
While Hong Kong is super safe, no matter where you are traveling, you NEED to have great travel insurance. We have personally tested TONS of travel insurance companies, and World Nomads is our favorite (and most affordable!).
Fill out the form below to get a quote so you can have a stress-free time traveling around Hong Kong!
Romantic Day Trips From Hong Kong for Couples
Take in the sights during a cable car journey
Romantic dinner under a glass roof
Stargazing on Cheung Sha Beach
Lantau is a very popular destination from Hong Kong that you'll see mentioned more than once in this list. But as we all know, the perfect romantic settings always occur at sunset, and the sunset viewed from an intimate dinner under a glass roof on Lantau is the perfect couple's getaway.
Start your tour of Lantau by visiting the culturally themed village of Ngong Ping along with a mesmerizing trip over the green hills and blue ocean in the Ngong Ping Cable Car, the longest bi-cable ropeway in all of Asia.
You'll then head to the enchanting fishing village of Tai O, and enjoy a boat tour through its fascinating waterways and stilted houses.
Your dinner will be served under the glass roof of the Tai O lookout, and the trip will conclude with some romantic stargazing from Cheung Sha beach.
The Best Travel Backpack EVER MADE!?!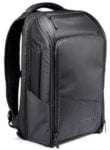 We are obsessed with backpacks – we've tried them all! And our favourite carry on backpack in the WORLD is the Nomatic Travel Backpack. This backpack has revolutionized the backpack industry and will change the way you travel forever :) Check it out here!
Many waterfront eateries to pick from
Explore bustling markets
A romantic cruise to the picturesque area of Stanley easily makes this trip one of the most romantic day trips From Hong Kong for couples.
Your 90-minute cruise on a Chinese junk boat (indicating the boat's type and not its appearance) will give you breathtaking views of the huge collections of islands, 263 in total, that make up Hong Kong and the beautiful rock formations and beaches that accompany them.
Your time in Stanley can be spent exploring its vibrant market scene, sampling the local delicacies at a waterfront eatery, or visiting the grand Chinese temples in the area, especially the Tin Hau Temple! You can also check out our article about best places to visit in Hong Kong.
You'll then have a romantic cruise back to the city to again take in the beautiful scenery that make up this island metropolis.
The sights in Hong Kong are amazing – check out the coolest tours in Hong Kong!
#3 – Day Trip from Hong Kong to Shunde
Stroll through the beautiful Shunfengshang Park
Explore Chinese cultural sites
Visit Snoopy Fun Fun Garden
On almost the exact opposite end of the spectrum from the city of Guangzhou that we will cover later is Shunde, where history and culture far outweigh sleek and modern amenities.
The city is nestled in an absolutely stunning location, beautiful forests and hills abound, and the network of canals adds to its romantic allure. Visit Shunfengshang Park for an intimate stroll across the bridges and through the temples.
Head to one of the many other cultural attractions that dot the city, such as Baoling temple. If you're both fans of the Peanuts Comic, then a trip to the largest Peanuts theme park is definitely called for at Snoopy Fun Fun Garden.
To slow down the pace and immerse yourself in China's history and culture, Shunde is a definite romantic day trip From Hong Kong for couples.
#4 – Day Trip from Hong Kong to Sai Kung
Enjoy a relaxing secluded day in nature
Explore one of the many trails out to the beaches
Bask in the sun on a pristine beach
If you are a couple who constantly feels the itch for naturistic hikes, isolated beaches, and time to be away from the hustle and bustle of city life, then turn your attention towards Sai Kung northwest of Hong Kong.
The area is dotted with small fishing villages, pristine bays, and beautiful sandy beaches; all of which are connected by hiking trails. In fact, many of the beaches can only be reached by trail or boat.
We recommend the hikes branching out from the Sai Wan Pavilion; and remember, the longer you hike and the further you go, the fewer people you'll need to share the beaches with.
If a hike through the lush forests ending at an idyllic beach is the perfect romantic day trip From Hong Kong for you, Sai Kung is calling!
Visit many world heritage sites
Hit the tables at the Cotai Strip
Visit the Museum of Macau
A romantic day trip From Hong Kong to Macau offers the perfect combination of cultural history and luxury for those couples looking to escape from Hong Kong for just a day.
Throughout the day, you'll quickly understand Macau's rich history as you visit its large collection of historical world heritage sites, including Senado Square, Na Tcha Temple, and St. Paul's Roman Catholic Church.
The informative Museum of Macau is also a necessary stop for those history aficionados out there. Enjoy a romantic lunch at Macau's only revolving restaurant in the Macau Tower, and then head over to the famous Cotai Strip to perhaps try your luck at the tables before heading back to Hong Kong that evening.
#6 –Day Trip from Hong Kong to Shenzhen
Day Trips From Hong Kong with Kids
Enjoy the city's thriving art community
Visit Windows of the World Park
Find a delicious restaurant at Xiangmihu Holiday Village
If a break from Hong Kong is in order, but you're all set to explore another big city, then we recommend a trip over to Shenzhen. Commonly considered the gateway to mainland China, this city can satisfy your cultural, culinary, and sight-seeing inclinations in one fell swoop.
Head over to the Dafen Oil Painting Village to admire some stunning work or the OCT Loft for a taste of the city's artsy penchant for exhibitions and fancy design shops.
Your family can easily meet its shopping quota along Dongmen Pedestrian Street, and snuff out hunger at the Xiangmihu Holiday Village.
The kids may also love a visit to the Windows of the World park where you'll find tiny recreations of nearly every landmark in the world that you can imagine.
Access to all 7 Parks
Paint the night parade
Round trip transportation
Looking to give the whole family a break from the city or cultural sightseeing and take a day just for thrills? If so, we consider a family trip to Hong Kong Disneyland an excellent contender amongst the best day trips From Hong Kong with kids.
A 1-day pass to Disneyland will give your family access to all your favorite characters spread across seven different parks. Take your pick from Adventureland, Fantasyland, Mystic Point, Toy Story Land, Grizzly Gulch, Tomorrowland, or Main Street USA, and spend the day on some of the park's thrilling rides or lounging in one of the many fine restaurants.
At the end of your day at Disneyland, an easy transfer back to Hong Kong will have you back to your hotel in no time.
Visit the many marine and land animal attractions
Enjoy the many theme park roller coasters
Relax and view the area with a Ferris Wheel or cable car ride
Another nearby day trip from Hong Kong for families is the famous Hong Kong Ocean Park. Your family can dive into one of the largest aquariums in all of Asia as you explore their many fascinating exhibits of both marine and land animals.
If you prefer, jump on one of the Ocean Park's many theme park rides for an exhilarating day of roller coasters, and the very first Virtual Reality ride in all of Hong Kong. The entire park is dotted with delicious eateries to keep your family's energy up, and a Ferris wheel or cable car ride is at your disposal for an unforgettable view of the entire area.
With multiple pick-up and drop-off locations throughout Hong Kong, the Ocean Park day trip is a breeze to organize and is sure to be a memorable trip for your family!
#9 – Day Trip from Hong Kong to Guangzhou
Modern mainland China experience
Try authentic Cantonese food
Visit Canton Tower
For those of you looking to catch a glimpse of what a modern Chinese city looks like, then the best day trip from Hong Kong is undoubtedly to Guangzhou, also known as Canton.
You won't find many of the traditional Chinese tea houses or temples in this city, but what it lacks in traditional aesthetics it makes up for with a buzzing food scene and sleek modern skyscrapers.
The city also offers a vibrant shopping scene for folks looking to explore the Chinese retail world. In between your shopping and sightseeing, it is also definitely worth trying the city's famous Cantonese food.
While Guangzhou definitely lacks many of the cultural attractions that bring most visitors to the area, it's sleek appearance and modern amenities definitely make it worth considering for a day trip!
Cheap Day Trips From Hong Kong
Get away from the bustling city and back to nature
Enjoy excellent views of the ocean and islands
Explore Shek O Village
The perfect break from crowded city streets, without breaking the bank, this day trip will transport you to the nearby Shek O Country Park for a day of fulfilling hiking and exploring.
The famous Dragons Back trail begins just outside of central Hong Kong and follows lush woodland that occasionally pops out onto open hills and ridges to give you breathtaking views of the nearby islands, bays, and beaches.
As the Dragons Back trail slowly winds downward, you'll have the option to head over the lovely fishing village of Shek O, and sample some well-deserved seafood at one of the many eateries that dot the village.
Visit the iconic village of Tai O
Immerse yourself in the history of the Po Lin Monastery
Enjoy a cable car ride
If the sunset tour of Lantau above is a little pricey for your budget, then consider heading over there for a day-time tour.
This cheap day trip From Hong Kong will take you to the historic fishing village of Tai O, where you'll have a chance to marvel at the houses perched on top of stilts from both the streets and a boat tour.
The fresh seafood and other local favorites are up for grabs at many local stalls and markets as you continue your tour and then head to the nearby Po Lin monastery.
While at the monastery, be sure to visit the famous bronze Buddha statue! You'll also be treated to a cable-car ride on Asia's longest bi-cable route to view the enchanting array of islands and villages below.
#12 – Day Trip from Hong Kong to Shui Hau Beach
Relax on the beach
Dig for clams
Try kite-boarding
For an easy and affordable escape from the city, try this cheap day trip From Hong Kong to Shui Hau Beach. The pristine beach is perfect for spending a day to unwind in the sun and soak in the beautiful view of the area.
On a windy day, you'll likely catch sight of kite-boarders zipping across the waves. You will also often see clam collectors working their way up and down the shoreline as they dig up those tasty mollusks.
If you want to give it a try, the Fung Wong Center will rent you the tools you need, and maybe even cook them up afterward!
This is the perfect inexpensive break from the urban jungle of Hong Kong to simply re-center and relax on the ocean shore!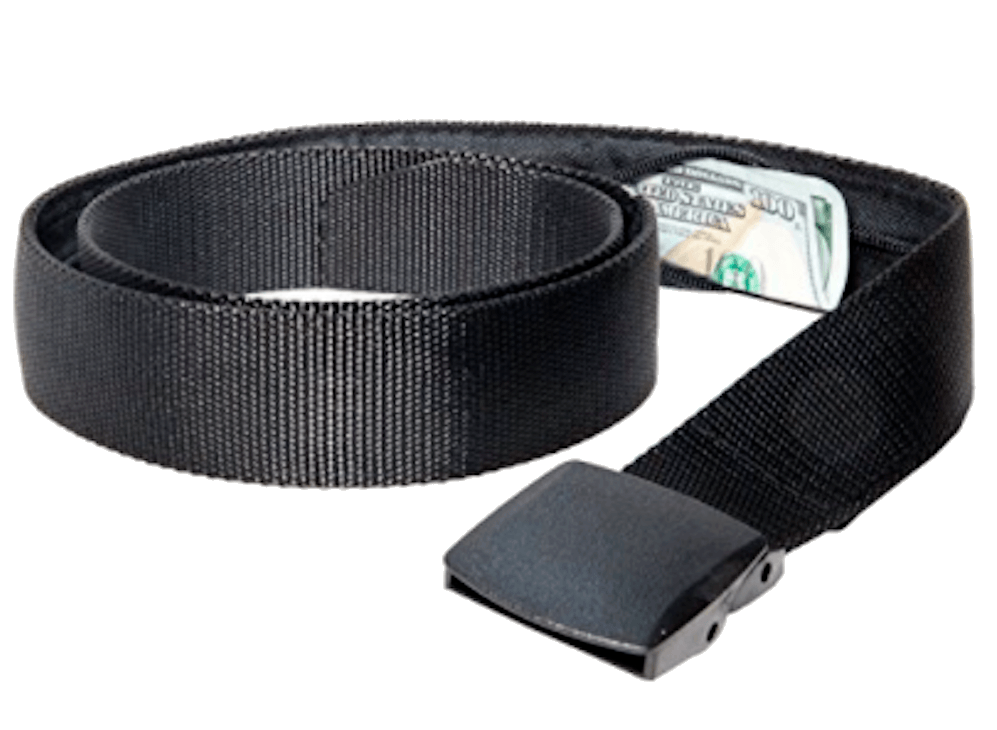 If you are traveling you should ALWAYS have emergency cash hidden on you! Security belts are great because they are affordable and can fit a ton of stuff in them (great for peace of mind!). Check out our favorite travel belt!
#13 – Mai Po Nature Reserve
Hike through lush green forests
Observe nearly infinite bird species
Keep your eye peeled for Asia's exotic mammal and reptile wildlife
Another perfect gateway back to nature from the big city is in the Mai Po Nature Reserve just north of Hong Kong. For you bird watchers out there, this reserve is an absolute paradise. Tens of thousands of birds reside or migrate through this area, and provide a stunning, colorful, and musical sight.
The Mai Po Nature Reserve is also home to a plethora of different mammal and reptile species as well, making it an ideal location for an authentic glimpse into Asia's wildlife scene.
A day spent wandering the lush green forests of the Mai Po nature reserve is a literal breath of fresh air from city sightseeing, just remember that you must apply for the required permit ahead of time to ensure your visit goes smoothly!
#14 –Day Trip from Hong Kong to Cheung Chau
Day Trips From Hong Kong by Ferry
Enjoy open-air seafood restaurants
Explore many cultural sights
Enjoy some relaxing beach time
This nearby island provides the perfect balance between a bustling city culture and relaxing beaches, making it one of the best day trips from Hong Kong.
You'll find many fascinating temples in the area to explore, as well as a vibrant harbor that features any number of delicious open-air seafood restaurants. After you've filled up on some favorite local dishes, you can then head out to one of the many beaches in the area for some quiet relaxing time away from the city.
If you have time, we recommend taking some time to explore Cheung Po Tsai cave which makes for a fun and fascinating adventure.
#15 – Day Trip from Hong Kong to Lamma Island
Explore several quaint fishing villages
Enjoy the sun and sand at Power Station Beach
Wander through open-air markets
Just a quick ferry ride away is the idyllic Lamma Island, not to be confused with Llamas! This island is dotted with very pretty fishing villages and hosts many different festivals throughout the year.
These festivals often occur at the famous Lamma Power Station Beach, which also happens to be an excellent place to visit and relax even without the events. Be sure to visit Pichic Bay to tuck into a plethora of locally prepared foods.
If you're looking for recommendations, consider the Lamma Rainbow Restaurant! While you're in the neighborhood, it's also worth strolling through the open-air markets in the same area, and perhaps you'll find a souvenir for your trip!
Bonus Trip! – Day Trip from Hong Kong to Zhuhai
Explore one of over 100 islands
Experience the famous nightlife scene
Satisfy your hunger at one of many waterside eateries
Right next door to Macau lies the city of Zhuhai, and it's yours for the exploring with just over an hour on a ferry. The primary metropolitan area of the city offers excellent waterfront boardwalks and plenty of dining options to choose from.
Head deeper into the city for a picture of typical Chinese city life or to visit one of the many museums. If you're looking for some nightlife, on the other hand, then Zhuhai also tops the list with some of the best clubs in the area and a lively night scene.
But the wonderful secret to Zhuhai is that the city proper is only one portion of what you can visit! The city is technically composed of over 100 different islands, and many of those are perfect natural havens to escape from city life!
It's incredibly easy to spend the day relaxing on the beach or trying some freshly caught seafood at one of the many fishing communities dotting the islands. Zhuhai, therefore, offers a little something for everyone and is well worth a visit!
Final Thoughts on the Best Day Trips from Hong Kong
And there it is! We've covered the very best day trips from Hong Kong with kids, significant others, or simply low-cost adventures. Looking for accommodation in Hong Kong? Our bargain guide to the best hostels in Hong Kong will help you save time and money while in Hong Kong. If you're after a place to stay near the airport, our list of the best hostels near Hong Kong Airport is here to help you on your travels!
The islands and beaches that dot this region are absolutely bursting with different avenues to explore. From quaint fishing villages to large metropolises, there's certainly enough to keep every type of traveler reeling in wonder!
Editor in Chief at One Weird Globe, Aaron Radcliffe is a serial entrepreneur and world traveler. Born in the USA, Aaron now travels the world as a Digital Nomad while running his many online projects.
Latest posts by Aaron Radcliffe (see all)