Kyoto is one of Japan's most surprising cities. A rich cultural heritage, exquisite temples and a combination of ultra-modern and traditional, Kyoto is undoubtedly one of Japan's best-kept secrets.
But what if you're looking for a quick break from the city? Where can you find history, beauty, culture and charm outside of the city?
That's why we wrote this guide to the best day trips from Kyoto.
Our expert travel guides wrote this article with you in mind. In this post, we highlight the 20 best day trip destinations broken down by interest.
We'll share with you our hidden gems and best-kept secrets – some of which may surprise you. So whether you're looking for short, cheap, exciting or relaxing – you've come to the right place!
Here are the best day trips from Kyoto, Japan.
Editor's note – Check out our 15 best hostels in Kyoto and find the perfect place to stay during your Japanese adventure!
Quick Answer: Best Day Trips from Kyoto
Staying Safe in Kyoto
While Kyoto is super safe, no matter where you are traveling, you NEED to have great travel insurance. We have personally tested TONS of travel insurance companies, and World Nomads is our favorite (and most affordable!).
Fill out the form below to get a quote so you can have a stress-free time traveling around Japan!
20 Best Day Trips from Kyoto
Day Trips from Kyoto by Train
Miyajima
Incredible photo opportunities
Stunning scenery
Interesting history
Located off the coast of Hiroshima, Miyajima is one of the jewels in Japan's crown. This small and serene island boasts a rich and interesting history and is where you can enjoy one of the most amazing views in the country.
Miyajima is home to the famous floating Torii. This bright orange structure was built in 1168 and is a boundary between the human and the spirit worlds. It stands 13.4 meters tall out of the water and appears to be floating on the sea.
Visit the Torii at high tide to snap incredible, once-in-a-lifetime photos of this gorgeous site.
On the island, you'll also find magnificent temples, the Henjokutsu Cave, Mt Misen, and a charming aquarium.
The Best Travel Backpack EVER MADE!?!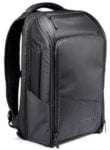 We are obsessed with backpacks – we've tried them all! And our favourite carry on backpack in the WORLD is the Nomatic Travel Backpack. This backpack has revolutionized the backpack industry and will change the way you travel forever :) Check it out here!
Uji
Great for history buffs
Amazing sightseeing
A MUST for tea enthusiasts
Located only 24 minutes from Kyoto, Uji is one of the best day trips you can take by train.
Uji is one of the oldest cities in Japan. It is a city rich in tradition and culture where historic temples and ancient shrines can be found throughout. Two of Uji's historic monuments, Ujigami Shinto Shrine and Byōdō Buddhist Temple have been designated UNESCO World Heritage Sites.
This is also said to be where you can find the best tea in Japan. For tea lovers, there's no better place to experience a traditional tea ceremony than Uji. Visit the Municipal Tea House Taihō-an or Tearoom Zuishō-an at Nakamura Tokichi Honten and enjoy this ancient ritual.
Osaka
Great for shopping
Diverse culture
Fantastic food and entertainment scenes
A day trip from Kyoto to Osaka is a must for anyone who loves to shop, eat, drink or party!
Osaka is the third largest city in Japan. Hop on the train and in less than 45 minutes you'll be standing in one of the most vibrant cities in the country. It's where you'll find incredible museums, interesting attractions, and plenty of bright neon lights.
Shoppers will enjoy exploring Shinsaibashi. Boasting a huge mix of high-end and high street brands, you'll be hard-pressed NOT to find what you're looking for here.
For foodies and night owls, a visit to Dōtonburi is a must. This is where you'll find amazing Osakan restaurants as well as the city's best bars, clubs and pubs.
Asuka
A MUST for history buffs
Stunning nature
Incredible ancient sightseeing
A day trip from Kyoto to Asuka is a must for any history buff. Located in the Nara Prefecture, Asuka is the ancient capital of Japan and is considered to be the birthplace of the Japanese state.
The village of Asua itself is essentially one large museum. It features many ancient sites, sacred burial mounds and the ruins of historic landmarks. Simply wander through this small village and you'll feel like you've stepped back in time to 7th-century Japan.
Some of Asuka's noteworthy can't-miss sites include the Stone and Takamatsu-zuka Burial Mounds, the Asuka-dera Temple and the Asuka Historical Museum.
Visiting in Spring? Make sure you sample the Asuka Ruby strawberries that grown throughout the village. Your taste buds will be blown away by the flavour of these bright red berries.
Tokyo
At two-and-a-half hours by train, a day trip from Kyoto to Tokyo is long but totally worth it!
The capital and largest city in Japan, Tokyo is bursting with bright lights, quirky fashions, modern architecture and amazing food. It's where you'll find everything from futuristic electronics and enormous skyscrapers to historic landmarks and lush cherry blossoms.
Tokyo's must-see sights include the temples of Asakusa, the gardens of the Imperial Palace and the Meiji Shrine.
For shopping, head to the Harajuku district to pick up quirky and colourful pieces. When you're ready to eat, grab a seat at a kaitenzushi and enjoy fresh and delicious sushi delivered to you via conveyor belt.
Before heading home, be sure to pop up to the observation deck of Tokyo City View and enjoy sweeping vistas of the city and Tokyo Bay.
Romantic Day Trips from Kyoto for Couples
Kinosaki Onsen
Romantic and relaxing
A unique and unforgettable experience
A MUST for couples
For a romantic day trip for couples, look no further than Kinosaki Onsen.
Located on the coast of the Sea of Japan, Kinosaki Onsen is a traditional hot spring town that can be reached in two hours and 20 minutes from Kyoto by train. It boasts a number of public bathhouses and relaxing resorts, as well as a stork sanctuary and Onsenji Temple.
One of the best ways to experience the village is by taking a sotoyu meguri – a bath stroll. This allows you to try multiple Onsen, instead of committing to one single location.
Relax in the healing waters of the onsen as you marvel at the incredible natural scenery and enjoy the traditional culture that brims throughout the town.
Kurashiki
Bursting with charm
Pleasant natural surroundings
Interesting historic attractions
Kurashiki is a beautiful canal city that has well-preserved white-walled storehouses, stunning nature and an interesting history. It can be reached in less than two hours by subway, and makes for a very romantic day trip for couples.
The Bikan Historic Area is where you'll find many of Kurashiki's most famous attractions. Here you can explore the old mills and warehouses, browse the museums and steep yourself in Kurashiki's history.
When in Kurashiki you must try a bowl of Bukkake Udon. The noodles are influenced by the Edo-period and are the only acceptable noodle to eat while in Kurashiki.
Amanohashidate Sandbar
Unbeatable views
Excellent swimming
Unique food
Get back to nature with a relaxing day trip from Kyoto to Amanohashidate. Spanning Miyazu Bay, Amanohashidate is a 3.6-kilometer long sandbar completely covered in pine trees. Here you can enjoy one of the most incredible views in Japan, a selection of interesting foods, and a break from the chaos of Kyoto.
For the best views, hike up the hillside or fly through the air on the chairlift, and marvel at the exquisite nature. From the northern slope, you can enjoy panoramic views of the bay and mountains beyond.
Amanohashidate is also famous for its fresh seafood. Whether you're in the mood for Matsuba crab, Buri-shabu (Yellowtail hot pot), or Tango cockle, you're bound to eat very well in Amanohashidate.
Kanazawa
An underrated destination
Well-preserved history
Interesting sightseeing
At three hours from Kyoto, Kanazawa is a bit of a hike. But travellers who make the trek will be handsomely rewarded on a day trip to Kanazawa.
Kanazawa is home to Kenroku-en, one of Japan's Top three gardens. Spanning an entire block, this serene green space is filled with streams and ponds, lush flora and fauna, and unique architecture. Green thumb or not, it's definitely worth a visit.
Other interesting sights include Kanazawa Castle, the Nagamachi Samurai District and Higashi-Chayagai, Kanazawa's most famous geisha district.
Kanazawa also has a number of interesting museums, art galleries, and ancient temples and shrines.
Mount Kōya
Otherworldly natural surroundings
Ancient and sacred sites
Great for hiking
Mount Koya is one of the most important and sacred sites for Buddhists in Japan. It boasts a number of historic temples and ancient shrines, surrounded by lush forests.
Oku-no-In is the mausoleum of Kukai, which is lit by the light of 1,000 lanterns. Legend has it that the flames have been flickering for more than 1,000 years.
Mount Koya is also home to a great number of hiking trails. Along the route, you'll pass by several temples and will encounter a few local species of lizards and snakes. From the top, enjoy breathtaking views all the way to Wakayama city and the ocean.
Best Day Trips from Kyoto with Kids
Himeji
A beautiful castle
Plenty of parks and green spaces
Great sightseeing and attractions
Himeji is a small city packed with activities and attractions that will thrill and delight all members of your family. From the young to the old, there's something for everyone in Himeji.
Himeji's highlight is the exquisite Himeji Castle. Built in the early-17th-century, it has a striking design that towers above the town. Tours are available, but make sure you get there early as only 15,000 people can visit each day.
While in Himeji you can also see a great selection of shrines and temples including Senhime Shrine and Engyo-ji Temple.
For a breath of fresh air, visit Himeji Central Park, Asago Sculpture Park, and Kokoen Garden.
Hiroshima
A rich and tragic history
A MUST for families and history buffs
A great food scene
Hiroshima is a city with a rich and tragic history. It was the site of the world's first atomic bomb attack in 1945. Today, Hiroshima is a cosmopolitan city with great food, interesting sights and plenty to see and do.
The jewel in Hiroshima's crown is the Peace Memorial Park. Located at the centre of the city, Hiroshima's Peace Memorial Park covers 122,000 square meters and has a number of important monuments and memorials, as well as statues and ruins. Dedicate a good chunk of time to exploring the park and honouring the survivors.
It takes just over two hours to reach Hiroshima from Kyoto by train. For families visiting Japan, this day trip is a must.
MUST READ – Take a look at our guide to the best places to visit in Japan.
Iga
Fun for the whole family
A charming village
Interesting and unique history
For a fun day trip your family won't soon forget, head to the small town of Iga. A short one hour and 25-minute bus ride from Kyoto, Iga is an easy and interesting day trip.
Iga is a city famous for its ninjas. It was the birthplace of celebrated ninja clan leader Hanzo Hattori, and there are many references to ninjas on streets, windows and placards around town.
The Iga Ninja Museum is without a doubt the most popular attraction in town. Built in an old Japanese house, this museum is tricked out with plenty of ninja secrets, including trap doors and fake walls. Here you'll also be able to browse displays of tools and weapons and see traditional costumes worn by both male and female ninjas. Visit between the hours of 11 AM and 3 PM and you can catch a live ninja demonstration!
Lake Biwa
Underrated family destination
Great for swimming
A MUST for birdwatchers
Lake Biwa is the largest lake in Japan. It is located just 30 minutes from Kyoto and is the perfect destination for a day trip for families who want a break from the city.
This freshwater lake stretches an incredible 670 square kilometres, from Nagahama in the north to Otsu in the south. It attracts a number of bird and animals and hosts incredible sunsets.
Omimaiko Beach is a clean and relaxing beach. It sits near the southern tip of the lake and is an ideal place for swimming. Omimaiko Beach is covered in pristine golden sand and has nearly 4 kilometres of shorefront.
Nara
Scenic landscape
Historic sites
An under-the-radar day trip destination
Less than one hour from Kyoto is the ancient city of Nara. It is home to many important historical and scenic sights, including eight sites that have been designated UNESCO World Heritage Sites.
Upon arrival, head immediately to Nara Park. Here you'll find the majority of the town's sightseeing, including temples and shrines, parks and ponds.
One of Nara's most iconic attractions is Todai-ji, which is home to Daibutsu, the largest Buddha statue in Japan. Stroll through the grounds of Todai-ji and see the statues, gardens, and interesting sights that lie within.
Visitors to Nara will also enjoy its vast array of museums and galleries, gardens and restaurants.
Tokyo Disney Resort
An unforgettable day trip
Fun for the whole family
Rides, entertainment and more!
Want to win the award for parents of the year? Hop on the train and travel three hours to Tokyo where you can visit the fun and exciting Tokyo Disney Resort!
The first Disneyland to open outside of the US, Tokyo Disney Resort has the cast of characters we all know and love. It has a castle, mountains and plenty of rides, live performances and several themed lands, including Adventureland and Critter Country. Whether your kids are young or old, they'll thoroughly enjoy an enchanting day at Tokyo Disney Resort.
Cheap Day Trips from Kyoto
Arashiyama
Inexpensive and easy to get to
Incredibly beautiful
Underrated and overlooked.
Let's be honest, Japan is expensive. Thankfully, there are a number of day trips that won't break the bank and Arasiyama in western Kyoto is one of them.
Arashiyama can be reached from the centre of Kyoto in less than 10 minutes by train. It is surrounded by lush tree-covered hills and is often overlooked by travellers.
Arashiyama has a rich history and incredible natural beauty, and should definitely have a place on your Kyoto itinerary. Top sightseeing attractions include Togetsukyo Bridge, Tenryu-ji, Okochi Sanso and Nonomiya Shrine.
Animal lovers should also pay a visit to Iwatayama Monkey Park where you can feed wild macaque monkeys.
Sagano
Unbeatable photo opportunities
Unique landscape
Ideal for walking and biking
Another good option for a cheap day trip from Kyoto is Sagano. This small village can be reached in 10 minutes by train and boasts a great variety of natural attractions and stunning sites.
Sagano is an area located north of the Togetsukyo Bridge. Here you will find a stunning river, picturesque mountains, and plenty of paths along which you can walk or ride a bike.
When in Sagano you can't miss the chance to visit the Bamboo Forest. Wooden paths weave throughout these thick bamboo groves. The emerald green chutes stand dozens of feet tall, creating an incredible natural sight – and an awesome background for your next Instagram profile pic.
Kobe
A MUST for foodies
Unique architecture
Sake samples
Kobe is a cosmopolitan city with a rich history and diverse culture. It is well known for its culinary scene and its unique architectural styles.
The city is most famous around the world for its beef. Exquisitely marbled, Kobe beef is certainly not cheap – but if you're a foodie, you just can't pass up this once-in-a-lifetime opportunity.
The city is also home to a number of sake breweries, shops and museums. So, there's no better place to sip and sample!
Looking for something a little cheaper? You can also find an incredible selection of inexpensive, delicious and filling sobameshi, fried rice and noodles, throughout the city.
Kurama
Natural hot springs
Lush countryside
Ancient temples and shrines
Kurama is a small and quiet village just 30 minutes north of Kyoto. It has onsens, shrines and temples, and is an ideal day trip destination if you're keen to rest and relax.
Kurama's most famous tourist attraction is its onsen. This natural hot spring is surrounded by verdant forests and incredible natural scenery and has both indoor and outdoor pools. We recommend you sit outside – weather permitting – so you can take in all of Kurama's beauty.
If you walk the steps to the top of the mountain, you can visit the Kuramadera Temple and Kibune Shrine.
At the top of the mountain, enjoy amazing views of the Kyoto countryside.
Conclusion to the Best Day Trips from Kyoto
You don't have to limit your travel to the big cities to experience the best of Japan. In the towns, villages and countryside surrounding Kyoto, you'll find a myriad of amazing things to see and do. From rich historical landmarks and ancient temples and shrines to incredible culture, delicious food, and fun fantasy, you're spoiled for choice near Kyoto.
In this guide, we've highlighted the 20 best day trips from Kyoto. We've broken them down into easy-to-digest sections, so you know exactly where to go. Whether you're a couple of your honeymoon, a family of four, or an intrepid but broke backpacker – there's a day trip destination that is perfect for you!
Have we missed anything? Let us know in the comments below.
Latest posts by Aaron Radcliffe (see all)