Shanghai is the financial hub of China and the biggest city in the country. Its ultramodern skyline is a sight to behold as it rises up behind the Huangpu River. Shanghai is sometimes known as the Oriental Paris, so you can be sure that there's plenty of art, history, and a blend of eastern and western culture for you to enjoy during your trip here.
A few days in Shanghai should be enough to get a feel of China's biggest city and what it has to offer – walks along The Bund, luxury shopping, and museum and gallery visits. Luckily, there's plenty to do around Shanghai, so I've compiled a list of the best day trips to give you a bit of a break from the hustle and bustle of this megacity!
Quick Answer: Best Day Trips from Shanghai
 Best Places to Stay in Shanghai
When it comes to finding somewhere to stay in a megacity like Shanghai, it can be overwhelming. Is it going to be near the centre? Am I going to be able to afford it? I've selected three options to help you out in your search, all in the city centre. Hopefully one will match your budget and travel tastes!
• Best Hostel in Shanghai •
Enjoy warm Shanghai evenings at the rooftop terrace bar
The highest rated hostel in Shanghai is popular for its friendly and knowledgeable staff, low prices, hotel standard private rooms, and cosy dorms. It's just a stone's throw from Yunnan Food Street, so you can sample the finest street food the city has to offer!
• Best Budget Hotel in Shanghai •
Two-star hotel with a terrace and free WiFi throughout!
Located just 1 mile from Shanghai's main shopping street, East Nanjing Road, Meego Yes Hotel is a great place to save a few pennies that you can put towards some retail therapy! There's also a metro station nearby so you can easily travel around the city.
• Best Luxury Hotel in Shanghai •
Right on the Bund, the most popular part of Shanghai
This charming five-star hotel is right in the heart of Shanghai blends old world charm with modern style and creature comforts. Relax with a book in the library lounge or a treatment at the spa, before heading down to the restaurant for some fine dining in the evening!
Best Day Trip from Shanghai by Train
Just 45 minutes away from Shanghai on the efficient high-speed rail line
Walk or cycle around West Lake, one of the best-known natural attractions in China
Visit a quaint tea house and learn about Chinese tea culture
After a few days in Shanghai, Hangzhou may seem like a quaint and provincial town – although it's actually a city of 9 million people – that's more than London! The atmosphere is much quieter and refreshing than Shanghai and the highlight is unquestionably the city's West Lake. People come from all over China to visit this peaceful spot, and you can cycle or walk around its perimeter. Or if you're planning to spend the day with your feet up, you can always take a cruise on the lake!
In the town itself, visit the tea museum or head to a tea house so you can sample different teas and learn about the local culture. Hangzhou is one of the easiest day trips to do from Shanghai, and it comes with our glowing recommendation!
Best Romantic Day Trip from Shanghai for Couples
Only 23 minutes from Shanghai by high-speed train
Spend the day strolling around the canals and over traditional bridges in 'The Venice of the East'
Discover peace and quiet in traditional Chinese Gardens
There is a saying in China: 'Above there is heaven, below there are Suzhou and Hangzhou.' And yes, Suzhou definitely lives up to this saying and its moniker of the Venice of the East. It's one of the prettiest and romantic destinations not only within a stone's throw of Shanghai but in the whole of China!
The Humble Administrator's Garden and Tiger Hill Garden are perfect examples of Chinese horticulture, beautiful landscaped gardens where you'll have a feeling of serenity. Spend the rest of the day exploring the canals and traditional bridges of this gorgeous town – the peaceful ambience which is only perpetuated by the bonsai trees and blossoms you'll find on every corner. This is sure to be a truly memorable day trip with your other half!
The Best Travel Backpack EVER MADE!?!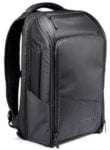 We are obsessed with backpacks – we've tried them all! And our favourite carry on backpack in the WORLD is the Nomatic Travel Backpack. This backpack has revolutionized the backpack industry and will change the way you travel forever :) Check it out here!
Best Day Trip from Shanghai by Car
Step into the past and see what China would have looked like a couple of hundred years ago
Admire the intricate architecture of Zhang and Shen Halls
Take a relaxing water cruise in Shanghai's best-known water town
Just over an hour away from Shanghai by car, the winding alleyways of Zhouzhuang are packed with little shops and places to get some tasty local delicacies, strongly harking back to China's past. Don't miss out on delicious tipang, braised pork leg which you can have vacuum packed to enjoy in the car ride home!
This is the most famous water town near Shanghai and taking a cruise is the perfect way to admire the architecture and totally disconnect from the hustle and bustle of the city. A visit to Zhang and Shen halls should be high up on your itinerary too!
If you're especially pressed for time, you can combine visiting Suzhou and Zhouzuang into the same day trip. Although, we definitely recommend staying a day in each if possible!
Best Day Trip from Shanghai with Kids
Enjoy the 6 parks of China's first Disneyland park with the whole family
See the longest parade of any Disneyland park in the world
Round this epic day off with the stunning fireworks show before heading back to Shanghai
Everyone will be familiar with Disneyland, but hands up how many of you knew that there was a park in Shanghai? We thought not. China's first (and at the time of writing only) Disneyland is the perfect place to take the whole family for a day trip from the bright lights of the city.
Choose one or several of the six themed parks – Tomorrowland, Adventure Island, Mickey Avenue, the Gardens of Adventure, Treasure Cove, and Fantasyland where you will find the park's centrepiece, the Enchanted Storybook Castle. You should certainly head here at the end of the day to witness the incredible firework show! There's a shuttle bus from central Shanghai which takes around 1 hour to get to Disneyland – a quick and short journey!
Before your trip, find out about Beijing's best hostels!
Best cheap day trip from Shanghai
Easy to get to this historical water town from Shanghai by bus
See an authentic representation of water town life
Fan-shaped town with over 1,000 years of history
Visiting one of the 8 water towns surrounding Shanghai can be expensive when you factor in your travel and everything else. A tour like the one offered below is affordable and means you'll get to see the best a water town has to offer! If you'd prefer to do it under your own steam, that's no problem either as it's a quick and easy bus ride from Shanghai Stadium to step back in time to this quaint water town.
Zhujiajiao is known as Shanghai's Venice (not to be confused with Suzhou, the Venice of the East) and you can certainly see why – ancient bridges crisscrossing canals and traditional architecture certainly rival the Italian city! If you're in a rush, it's possible to do this trip in half a day as it's really not far from Shanghai at all!
Staying Safe in Shanghai
While Shanghai is super safe, no matter where you are traveling, you NEED to have great travel insurance. We have personally tested TONS of travel insurance companies, and World Nomads is our favorite (and most affordable!).
Fill out the form below to get a quote so you can have a stress-free time traveling around China!
#6 – Changshu
Great for a quiet getaway!
Enjoy a canal filled town that doesn't come with the crowds of Hangzhou or Suzhou
Trek up to Mount Yu, where you'll find the Xingfu Temple
Admire the picturesque mountain landscapes and take a few snaps for your Instagram!
Just an hour and a half away from Shanghai, Changshu doesn't attract anywhere near as many tourists of Hangzhou and Suzhou so it's the perfect place to have a truly authentic experience of China and escape the crowds for a day. The ancient town retains its local feel and you can still admire examples of classical Chinese architecture and walks along the bamboo-lined banks of the canals in the Shanghu Scenic Area.
If lazily ambling along canals is a little too slow paced for you, you'll be pleased to know that there's some hiking in the area too. Mount Yu is a perfect place to go walking and see some stunning views of the surrounding hills. You'll also find the Buddhist Xingfu Temple at the bottom of the hill.
#7 – Nanxiang
Foodies will LOVE this day trip
Stuff yourself silly at the birthplace of tasty xiaolongbao dumplings
Spend hours walking over bridges and through the canopies of the classical Guyi Garden
Visit one of the largest yet also calmest religious sites near Shanghai – Yunxiang Temple
If you get motion sickness from long journeys but you want to get out of the city, this is a great option as Nanxiang is only 40 minutes away from downtown Shanghai! Foodies sit up and take notice – this place is the birthplace of xiaolongbao dumplings, buns which get their name from the baskets that they're steamed in. Gorge yourself silly on these delicious dim sum treats before finding a spot in the city to walk it off!
And there's nowhere better to walk it off than the Guyi Garden, so large that you'll definitely be able to find your own spot to contemplate and reflect. Another spot for this could be the Yunxiang Buddhist temple, noticeably quieter than other similar shrines in and around Shanghai!
Have your dates picked? Read up on hostels in Shanghai before you book!
#8 – Moganshan
Recommended day trip for hikers
Hike through the bamboo forests or tea fields of Moganshan
Take in the views of lush green hills, clear lakes, and winding rivers
Escape from the city to a natural paradise – like many of Shanghai's rich and famous
Moganshan is one of the top retreat spots for Shanghai's elite, who come to this area to escape the hustle and bustle of city life and immerse themselves in nature. First attracting foreigners in the late 19th century, this mountain escape 60km from Shanghai attracted foreigners who built colonial style villas in the green hills. Now, they're open to the precious few who can afford to stay there.
It's not all about the elite though – and you won't have to worry about splashing out on accommodation if you're just taking a day trip! Instead, you can concentrate on the plethora of hiking trails which will take you through picturesque tea plantations and tranquil bamboo forests.
Great for history lovers
Visit a number of culturally significant attractions in the former capital of several ruling dynasties
Relax your aching muscles in the therapeutic waters of the city's hot springs
Visit the Nanjing Massacre Memorial Hall and learn about one of the worst wartime atrocities in world history
Nanjing is one of the most culturally and historically important cities in China, being the former capital of many royal dynasties. The Ming Zhaoling mausoleum is dedicated to the Ming Dynasty emperor Zhu Yuanzhuang and you can see many pathways and statues from this time. The founder of one of modern China's founders, Dr Sun Yat Sen's mausoleum is also a popular destination.
Sadly, the most poignant and sobering monument is the Nanjing Massacre Memorial Hall, dedicated to all those who lost their lives in the Nanjing Massacre, one of the worst atrocities in Chinese history.
If you're overwhelmed by the historical side of Nanjing, there are plenty of parks and gardens that you can visit and disconnect from city life. If you are interested you can take one of China's trains to get there in less than 3 hours!
#10 – Shanghai Sculpture Park
Recommended day trip for families
Enjoy a picnic on one of the many grassy areas in the park
Catch a tan on the man-made beach
Rent a boat and take it out onto the park's lake
The hills of Songjiang in the southern suburbs of Shanghai are the home of Shanghai Sculpture Park, a perfect day out for the family that's still within the city limits, and less than an hour away by car. This relaxing day out is a perfect escape from the city's hustle and bustle, and there's a beach, a lake, pools, and boat rental if you want to cool off on a hot summer's day!
Kids will love running through fountains and jumping on a giant bouncy blob in the park, while mum and dad will be able to enjoy a glass of wine or a beer at one of the many restaurants and bars throughout the park. Exhibitions regularly change here, so it's a great chance to see both local and international art!
Want to learn more about Hong Kong? These are the most AMAZING tours in Hong Kong!
#11 – Dongqian Lake
A must do for nature lovers
Head to the villages and temples that surround this lake and date back to the 10th century
Rent a bike and cycle around the lake thanks to dedicated bike lanes
Convenient bus lines connecting lake towns and villages
At 234 square km, Dongqian Lake is the biggest lake in Zhejiang Province, and it's four times larger than Hangzhou West Lake which we also recommended in this list. So, if you have a couple of days to spare, it may be worth considering an overnight stay at one of the villages or towns on the shoreline.
Its clear waters reflect the surrounding mountains, giving the opportunity to take some great panoramic photos and make your Instagram followers jealous. The lake is also an important historical site, and many of the temples and villages surrounding it can boast more than one thousand years of history!
#12 – Linhai
History buffs will LOVE this trip
A popular alternative to visiting the Great Wall of China
Wander down the ancient central street to Longxing Temple
Head to secluded mountain Gongyu Bei for some hiking and picturesque views
Linhai's wall, built between the 3rd and 5th centuries, certainly isn't as well-known as the Great Wall of China but it has certainly been as painstakingly preserved! It also bears a striking resemblance to the Great Wall.
A leisurely stroll up Linhai's central street should also be on the itinerary on your day trip, a perfect place to purchase some souvenirs or try a typical Chinese restaurant, before ending your walk at the Longxing Temple.
It's possible to see all of Linhai's highlights in one day, but if you've got some extra time to spare for an overnight visit, spend your second day at the charming mountain Gongyu Bei. You'll just need to catch a bus towards Xianju!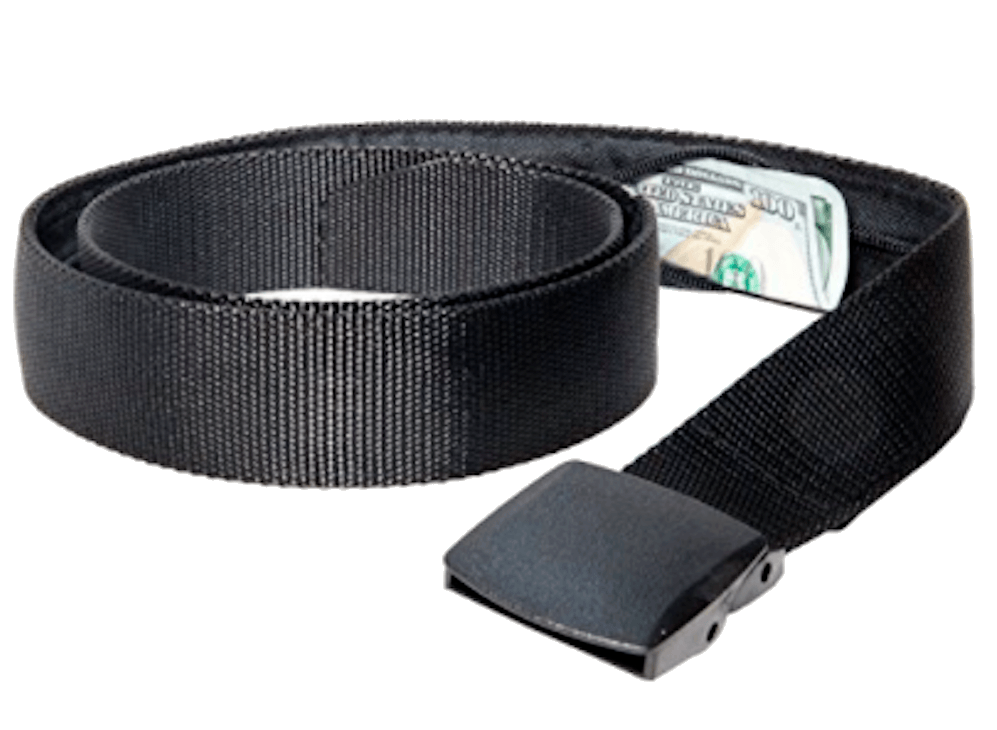 If you are traveling you should ALWAYS have emergency cash hidden on you! Security belts are great because they are affordable and can fit a ton of stuff in them (great for peace of mind!). Check out our favorite travel belt!
Gaze in awe at the world's largest bronze Buddha statue
Learn about the ways of life of Tai Lake's local fishermen
Relax your mind and body with a stroll along the northern shore of the lake
Lingshan's Grand Buddha is the largest bronze depiction of a Buddha in the world, standing at 88 metres tall and weighing 700 over tons. A tour to the Buddha and Tai Lake is the perfect opportunity to get in touch with your spiritual side and find a peace and tranquillity that will certainly be trickier to obtain in the concrete jungle of Shanghai!
When visiting this area, you'll be able to learn more about Buddhism by visiting the Nine Dragons Bathing Shakyamuni and Brahma Palace's Ode to Auspice. You can also grant yourself good luck by touching the Buddha's hand at the Five Mudra Mandala. If you want to learn more about Buddhism, then look no further than this fascinating day trip!
#14 – Ningbo
Cool getaway for retirees
Just two hours away from Shanghai by high-speed rail link
One of the oldest cities in China and has a strong Buddhist presence
Home to a 1,700 year old temple which house relics from Buddhism founder Sakyamuni
Ningbo is just two hours from Shanghai and a great place to spend a day learning about Chinese history and culture. It's one of the oldest cities in China and boasts one of the best-preserved wooden temples in the country – Baoguo, as well as the Asoka temple, which is over 1,700 years old.
It's not just Buddhism and temples in Ningbo though, Tian Yi Ge dates back to the early 16th century and is one of China's oldest libraries. Visiting the Ningbo Museum means you can marvel at its nature-inspired architecture before rounding off the day at Tianyi Square. Here, you can either indulge in some retail therapy or simply relax by the musical fountain!
Recommended day trip for a bit of peace and quiet!
Visit the town known by locals as the 'Museum without Walls'
Explore the natural wonders of the serene East Lake or Kuaji Mountain
Sample the tasty local rice wine which is named after the town
Another easy day trip from Shanghai, you can reach Shaoxing in about half an hour for a total change of scenery from the sights and sounds of the city! The historic town is known as the 'Museum without walls' and it's not hard to see why – there's ancient architecture aplenty in this gorgeous town.
It's not just the architecture that's worth seeing though – nearby nature spots like Kuaji Mountain and East Lake or perfect for a spot of hiking and peaceful contemplation. Try (but don't overdo it) on the town's famous Shaoxing wine. This rice-based alcoholic drink is delicious, but it's stronger than you might realise at first!
Conclusion to the Best Day Trips from Shanghai
China's biggest city offers a lot for tourists, and it's totally understandable if you choose to spend your whole break in the city. However, for more adventurous tourists or just those who need a break from the breakneck pace of city life, I hope this list has proved useful in showing you that there's more to Shanghai than high-end shopping and the bright lights of the city centre skyline!
***Disclaimer*** Some of the links in this post are affiliate links. This means that if you book your accommodation through the site, One Weird Globe will earn a small commission at no extra cost to you. Your support helps me keep the site going :)
Latest posts by Aaron Radcliffe
(see all)