Valparaiso is a town which can not be summed up in one sentence alone. Is it nothing more than a crumbling port city or is it a seaside urban sprawl bursting to the seams with art?
For many artists, poets, and photographers, the winding alleyways of Valparaiso is a source of inspiration. Dilapidated colonial mansions and some of the best street art that you can find in South America awaits you up every stairway and behind every corner.
Chile's Valparaiso may have a handful of youth hostels to choose from, but finding a well-established backpacker's hub may prove to be easier said than done. You may run into some hostels that don't truly have that traveler's atmosphere which makes backpacking special.
You can breath easy because we compiled a list of the best youth hostels Valparaiso has to offer! From those looking for a good nights sleep to backpackers looking to party, we have a hostel for you!
Get ready for a new adventure jam-packed full of urban exploring, freshly caught seafood, and memories which you will carry with you for the rest of your life! The first step to traveling to Valparaiso starts here!
The Best Hostels in Valparaiso: Round-up
Best Overall Hostel in Valparaiso – Casa Verde Limon
Best Budget Hostel in Valparaiso – Escarabajo Hostel
Best Party Hostel in Valparaiso – Hostal Voyage
Best Hostel for Solo Travelers in Valparaiso – Hostal Po
Best Hostel with Private Rooms in Valparaiso – La Joya Hostel
Best Hostel near Downtown – Muffin Hostel
Best Hostel near Rodoviario Valparaiso Bus Station – Volta Inn Hostel
7 Best Hostels in Valparaiso
• Best Overall Hostel in Valparaiso •
Why we like Casa Verde Limon…
The main appeal of Valparaiso as a city is its amazing art scene. Casa Verde Limon embodies the true essence of Valparaiso with its interior being designed by a local artist. This trendy hostel strikes a perfect balance between modern art and classic design. The building itself has a history stretching back all the way to 1925!
Casa Verde Limon is perfect for…
At Casa Verde Limon you are staying in the very heart of Valparaiso. Not only are you spending the night in a piece of history, but you also have all of the best restaurants and bars right at your doorstep! This backpackers hostel raises the bar by even offering travelers the chance to take part in free art classes!
If you are looking to truly immerse yourself in all things Valparaiso, look no further than Casa Verde Limon!
• Best Budget Hostel in Valparaiso •
Why we like Escarabajo…
Escarabajo puts you right on top of one of the hills that makes the city of Valparaiso so special. With some of the cheapest beds in town, you are getting the most bang for your buck when staying at this backpackers hostel! With tons of traditional bars and restaurants lining the streets, Escarabajo puts you in the middle of the action in Valparaiso!
Escarabajo is perfect for…
If you are searching for a place where you can both save money and have a great nights sleep, then Escarabajo is just for you! This hostel also doesn't sacrifice any of the things that go into making a true youth hostel great! With free breakfast, common areas, relaxing vibes, and a location laying out all of the best sites in Valparaiso before your feet, there is not a whole lot more you could ask for!
The Best Travel Backpack EVER MADE!?!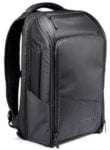 We are obsessed with backpacks – we've tried them all! And our favourite carry on backpack in the WORLD is the Nomatic Travel Backpack. This backpack has revolutionized the backpack industry and will change the way you travel forever :) Check it out here!
• Best Party Hostel in Valparaiso •
Why we like Hostel Voyage…
Hostel Voyage is the go-to place in Valparaiso for those looking to get the party started off right! The name of the game at this cool hostel is mixing and meeting other backpackers. With family dinners, movie nights, concerts, darts, and foosball, you will find yourself laughing it up and having the time of your life in mere minutes after stepping into Hostel Voyage!
Hostel Voyage is perfect for…
For backpackers looking to make new friends and timeless memories, Hostel Voyage is sure to show you the time of your life. After a day of exploring the cultural sites of Valparaiso, keep the excitement coming when returning to your home away from home at Hostel Voyage! Spend every night partying hard and wake up every morning to your complimentary breakfast. You will want to keep the good times rolling at this amazing youth hostel!
MUST READ – These are Santiago's coolest hostels (for all budgets!)
• Best Hostel for Solo Travelers in Valparaiso •
Why we like Hostal Po…
Much like the surrounding city of Valparaiso, Hostal Po has been transformed into an open art gallery with the help of various local artists. It is not only the walls of this hostel which contains the essence of Valparaiso but Hostal Po also brings some of the best music in town directly to their guests! With laid back, chill vibes, Hostal Po makes for the perfect place to just kick back, relax, and enjoy everything that is Valparaiso!
Hostal Po is perfect for…
Are you looking for a hostel which will both put you in the dead center of the action of Valparaiso and show you what the city is all about? Hostal Po is the best place to live and breath the true culture of the city, and meet new lifelong friends in the process. With their nightly barbeques and culture, this backpackers hostel redefines what it means to showcase your city to travelers both local and foreign!
Editor's Note – No matter where you are traveling, you NEED to have great travel insurance. We have personally tested TONS of travel insurance companies, and can say without a doubt that World Nomads is the absolute best (and most affordable!). Fill out the form below to get a quote.
• Best Hostel with Private Rooms in Valparaiso •
Why we like La Joya Hostel…
If you looking for a little more privacy at the end of the day but still not wanting to give up that backpackers atmosphere, then La Joya was made just for you. This hostel offers anything from dorm beds to family size rooms, all depending on how you like to travel! La Joya even takes it a step further with their onsite bar, game room, terrace, and various lounges around the hostel! No matter how you look at it, La Joya checks all the boxes for everything you could possibly want in a hostel!
La Joya Hostel is perfect for…
From their many onsite perks to spacious private rooms, La Joya strikes that perfect balance between hotel comfort and a hostel's laidback atmosphere! The cherry on top is the youth hostel's amazing location, putting travelers just minutes away from the metro station and some of Valparaiso's most famous sights!
• Best Hostel near Downtown in Valparaiso •
Why we like Muffin Hostel…
You can't get much closer to the action than this folks! Muffin Hostel is located right smack in the middle of B-side Valparaiso, the heart of the bohemian art district. It's not just the best alleyways and modern art which you have a few steps away from your doorstep, but the bus station is just a short walk away for those looking to get on the move!
Muffin Hostel is perfect for…
Are you a traveler who wants to stay in the beating heart of Valparaiso? Are you yearning for inspiration from the winding alleys and colorful streets of this harbor city? Do you want to be calling a building which has a history stretching all the way back to 1897 your home for the duration of your stay in Valparaiso? We know we already have you convinced, Muffin Hostel is sure to give you the best Valparaiso experience you could imagine!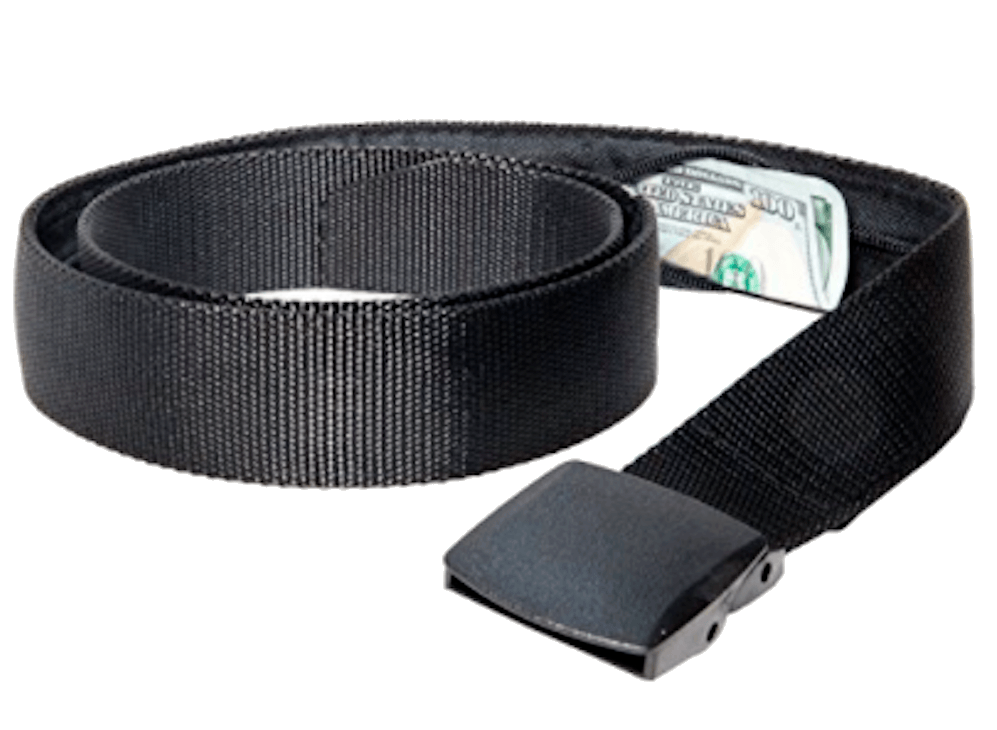 If you are traveling you should ALWAYS have emergency cash hidden on you! Security belts are great because they are affordable and can fit a ton of stuff in them (great for peace of mind!). Check out our favorite travel belt!
Editor's Note – Have you seen our guide to the most underrated and coolest neighborhoods in Santiago?
• Best Hostel near Rodoviario Valparaiso Bus Station in Valparaiso •
Why we like Volta Inn Hostel…
This recently opened hostel puts you in the center of Valparaiso, with many parks and museums nearby. Most importantly, Volta Inn is just a few minutes walk away from Rodoviario Valparaiso Bus Station, the many bus terminal serving Valparaiso. It doesn't matter if you are having a long stay in Valparaiso or just looking to spend the night before traveling to your next destination, Volta Inn is sure to make you feel right at home!
Volta Inn Hostel is perfect for…
If you are looking to catch an early bus and are not looking to waste your money on a taxi or time walking, Volta Inn Hostel puts you as close to the bus station as possible. Other than the youth hostel's perfect location, guests will also be treated to a free breakfast before setting out on a new day full of adventure!
Conclusion
The winding alleyways, steep stairways, and stunning hillsides overlooking the bay await you on the coast of Chile! Feel that sea breeze blowing through your hair as you explore the winding streets that cut up the city of Valparaiso and stumble upon some of the most awe-inspiring art that you could possibly imagine!
From lively party hostels to dorm rooms where you can get that perfect's night sleep, Valparaiso has a hostel to suit all kinds of travelers! Even though we have narrowed down the list down to the seven best hostels in Valparaiso, you may still find yourself scratching your head as to which hostel to pick.
Our favorite hostel in Valparaiso is Casa Verde Limon. This hostel brings together all the elements that brought you to Valparaiso in the first place, the art, history, and above all else, the hospitality.
There you have it! With your hostel out of the way, you can now go back to planning your Chilen adventure! Safe travels and happy trails!
***Disclaimer*** Some of the links in this post are affiliate links. This means that if you book your accommodation through the site, One Weird Globe will earn a small commission at no extra cost to you. Your support helps me keep the site going :)
Aiden travels for two things - food and sports! An avid football-fanatic, Aiden eats his way through Europe while catching every football he can manage! When he is not chasing matches around the continent, Aiden lives in Birmingham, UK.
Latest posts by Aiden Higgins (see all)