Hong Kong is a bustling territory that gracefully blends ancient Cantonese traditions with booming cosmopolitan growth. Once home to dozens of rural fishing villages, Hong Kong now has the largest number of skyscrapers in the entire world!
During your visit to Hong Kong, you might not know where to start. Should you visit the historic temples and monuments that set the foundation of Hong Kong? Or should you spend your time exploring the skyscrapers and metropolitan city center that put Hong Kong on the map? Don't worry, because we've put together a list of must-see activities that incorporate both old and new traditions!
You'll find that Hong Kong has something for every type of traveler. Whether you're looking to explore it's small, sandy islands or taste it's decadent world-famous cuisine, we guarantee that you'll enjoy your time in Hong Kong!
Best Places to Stay in Hong Kong
Our Favorite Hostel in Hong Kong: Hop Inn on Mody
Nestled in between the posh resorts and upscale hotels, Hop Inn on Mody is an affordable hostel where you can still enjoy the best location in all of Hong Kong. Each dorm is decorated and designed by a local artist, which gives this hostel charm and life!
Check for Best Price
The Top Budget Hotel in Hong Kong: Harbour Bay Hotel
Within walking distance to the Star Ferry and Kowloon's top attractions, the Harbour Bay Hotel is a clean hotel that offers larger than average rooms. Enjoy the complimentary mini bar, or the free smartphone so you don't get lost on your journey through the city!
Check for Best Price
An Amazing Luxury Hotel in Hong Kong: The Cordis Hong Kong
Situated on the upscale island of Kowloon, The Cordis offers guests a prime location for exploring everything Hong Kong has to offer. While the rooms and suites offer basic amenities such as wifi and smart TVs, the biggest draw is the giant marble bathrooms to make you feel like royalty.
Check for Best Price
Staying Safe in Hong Kong
Hong Kong is considered one of the safest places to visit in Asia. It has one of the lowest crime and danger rates of any territory or country, but visitors should always use common sense when traveling through any large city. Keep your belongings locked up in the hotel safe or protected in your bag.
But while Hong Kong is very safe as a whole, no matter where you travel you absolutely NEED to have travel insurance.
Travel insurance is the best way to keep you and your belongings safe and secure while you are traveling abroad. We have personally tested TONS of travel insurance companies, and can say without a doubt that World Nomads is the absolute best (and most affordable!). Fill out the form below to get a quote :)
#1 – Ten Thousand Buddhist Monastery
One of the most incredible free places to go to in Hong Kong!
Over 13,000 Buddha statues on-site

Several pavilions, waterfalls, and temples to view
Although there are actually no monks that live at Ten Thousand Buddhist Monastery, this 1950s temple is a stunning landmark located in the middle of Hong Kong's Pai Tau Village.
Designated by the Government of Hong Kong as a Grade 3 Historic Building, Ten Thousand Buddhist Monastery is a beautiful piece of architecture that can't be missed during your visit. The temple sprawls over eight hectares and two floors to explore!
The walk to the monastery is an attraction on its own! Although you'll need to walk 431 steps up the hillside of Pai Tau Village in order to get to the top, the stairs are lined with hundreds of golden statues to make the climb more interesting.
The main hall is also home to thousands of golden Buddha statues. Although you aren't allowed to photograph anything inside the hall, the imagery of statues stacked back to back and over every inch of the walls will be breathtaking enough.
Climb the Pagoda outside the main hall for a bird's eye view over the entire temple. It's nine stories high and is the famous pagoda that's on the front of Hong Kong's $100 bill!
Our Favorite Places to Stay in Ten Thousand Buddhist Monastery
Want to learn more about Hong Kong? These are the most AMAZING tours in Hong Kong!
#2 – Wan Chai Heritage Trail
Stop at over 15 different sites

Two-hour walking tour
This walking tour guides you through one of Hong Kong's oldest and busiest districts, Wan Chai! Throughout the walk, you'll see some of the most prominent landmarks and sites in all of Hong Kong, which is a perfect introductory tour if you're a first time visitor.
Make sure to bring a pair of sturdy walking shoes because parts of the trail can be quite steep in order to reach certain landmarks!
Wan Chai Market is a bustling open-air market selling all sorts of toys, knick-knacks, and souvenirs for every type of shopper. If you get hungry, there are also several food stalls selling street snacks.
The Blue House is quite literally a brightly painted blue house that was once a hospital in the late 1800s. It has since been transformed into an apartment block, but the vibrant facade makes it a worthwhile stop on the walking tour.
The Wan Chai Haunted House is an eerie two-story building with a very strange and dark past! Despite all the scary legends and rumors about the house's history, visitors are still allowed to enter…if they dare!
Our Favorite Places to Stay in Wan Chai Heritage Trail
Still haven't booked for Hong Kong? Check out our favorite boutique hotels in Hong Kong
#3 – Tamar Park
A beautiful and scenic place to check out in Hong Kong
Over 17,000 square meters

Art installations from local Hong Kong artists
Located near the Central Government Complex harbor is the peaceful and lush Tamar Park. You'll find many students, seniors, and visitors spending a quiet afternoon here, whether they are having a picnic or simply reading and relaxing. You'll also find amazing views of Victoria Harbour and Kowloon from the edge of the park!
Sculptures are scattered throughout the grassy areas of the park. Spend some time walking around and admiring the few metal and rock art installations that bring out the charming character of Tamar Park.
iBakery is the perfect place to unwind with a snack or a fresh cup of coffee after you walk through the park. The cafe also doubles as an art gallery, so you'll have something to admire while you take your break!
Tamar Amphitheater is a 250 person wooden theater where several of the park's larger events take place. If you're in town during Chinese New Years, don't miss the spectacular fireworks display that is held here.
Our Favorite Places to Stay in Tamar Park
The Best Travel Backpack EVER MADE!?!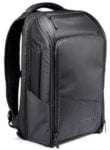 We are obsessed with backpacks – we've tried them all! And our favourite carry on backpack in the WORLD is the Nomatic Travel Backpack. This backpack has revolutionized the backpack industry and will change the way you travel forever :) Check it out here!
#4 – Lockhart Road
Tons of bars, nightclubs, and lounges

The setting for many popular movies
Lockhart Road dissects the bustling Wan Chai district and is one of Hong Kong's lively nightlife area when the sun goes down. If you're familiar with the novel and movie The World of Suzie Wong, then you'll know that it took place on Lockhart Road!
Although the area used to be considered Hong Kong's red-light district, Lockhart Road has transformed over the years to be cleaner and more touristy. The sky is illuminated with bright neon lights which make for excellent people watching on your way to grab dinner and a few drinks.
Coyote is a world-famous Mexican-themed bar that supposedly serves it's patrons drinks while they sit on antique dentist chairs! Come to try one of the 75 different Margaritas they offer.
Bottoms Up Club was popularized several movies and novels, but most notably the setting for the 1974 James Bond film, The Man with the Golden Gun. Although the club is now closed, movie buffs can still view the building from the outside.
Carnegies is a Hong Kong establishment that's very popular with international tourists. They whip up juicy burgers and serve cold beer on tap which you can enjoy while watching their nightly live entertainment.
Our Favorite Places to Stay in Lockhart Road
Recommended Reading – Check out our article about the Best Hostels in Hong Kong.
#5 – Pak Tai Temple
Over 400 years old statue

Originally called Yuk Hui Kung Temple
Dedicated to the Taoist God of the Sea, the Pak Tai Temple is a compact but astonishing work of architectural art. Pak Tai Temple was built over 200 years ago in Cheung Chau and contains many monuments are artifacts that date back to the Song and Qing Dynasty.
The garden surrounding the temple is beautifully landscaped with tall banyan trees which makes for a tranquil walk right in the middle of the city.
The Pake Tai statue is a 3-meter tall copper statue dedicated to the temple's namesake. This 400-year-old statue is actually older than the temple itself, and Local Hong Kong residents still come on a daily basis to pray and worship to it.
The incense coils are hung all over the inside walls of the temple. Incense can also be purchased outside of the temple if you're looking to make a prayer for yourself!
Murals on the inside walls of the temple are wonderful works of art that show images dedicated to other Taoist deities such as the Dragon Mother and the Gold of Wealth.
Our Favorite Places to Stay in Pak Tai Temple
#6 – Victoria Harbor
One of the most amazing places in Hong Kong!
Stunning city skyline views

Nightly neon light shows

Home to the largest financial buildings in Hong Kong
For some of the most spectacular views of the Hong Kong skyline, take a walk through Victoria Harbor! The harbor was originally named Hong Kong Harbor but was soon renamed after Queen Victoria when Hong Kong was colonized by the British.
Now Victoria Harbor is a great place to watch ferries and containerships chug by, as it is one of the busiest river ports in all of Asia.
A ride on the Star Ferry is the best way to enjoy the iconic Victoria Harbor view. Shuttling passengers between Kowloon and Hong Kong Island, the ferry gives riders a unique opportunity to see the skyline from far away!
The Victoria Harbor Promenade gives visitors an up close and personal view of some of the legendary skyscrapers next to the harbor. The impressive statures of the Bank of China, the Hong Kong Convention and Exhibition Center, and the HSBC Building all call Victoria Harbor their home.
The Avenue of the Stars is a Hong Kong's nod to the Hollywood Walk of Fame and is an impressive collection of Asian celebrity statues and handprints. Over 100 actors and actresses are recognized on the Avenue of the Stars.
Our Favorite Places to Stay in Victoria Harbor
#7 – Tsing Yi Island
A nice non-touristy place to visit in Hong Kong
Mostly residential island for locals

Towering apartment blocks and skyscrapers
Off the coast of Hong Kong Island lies the smaller rocky island of Tsing Yi. Originally the village to many of Hong Kong's farmers and fisherman, Tsing Yi Island soon became the center for industrial lime and oil factories which drew in a large population of Hong Kong's working class.
It is now a densely populated island for local residents. If you're looking to experience what daily life is like for Hong Kong citizens, then venture away from the tourists and check out Tsing Yi Island!
Tsing Yi Park is a beautifully maintained park that's accessible right off the main metro station on Tsing Yi Island. Rent a bike and cycle around the park to enjoy some of the best views of Hong Kong Island.
Maritime Square is a popular shopping center with over 140 shops covering 46,000 square meters. You'll find all the hottest brands, a cinema, and even a wide variety of international restaurants here in the mall.
Tsing Yi Sports Ground is a hub of athletic activity if you're looking to burn a few calories on your vacation! There's a swimming pool, soccer pitch, and running track on site.
Our Favorite Places to Stay in Tsing Yi Island
The BEST Hotel in Tsing Yi Island → Commune
#8- Victoria Peak
An awesome place to visit in Hong Kong for half a day!
Magnificent views from the highest hill

Lots of restaurants at the top

Ride Hong Kong's oldest public transportation
Proudly standing over 550-meters high, Victoria Peak is the tallest hill in all of Hong Kong! Often nicknamed "the Peak" by locals, Victoria Peak's summit provides expansive and dramatic views over the entire country and surrounding islands.
The tram and lookout points may become crowded with tourists during the afternoon rush, so it's recommended that visitors arrive as early as possible!
The Peak Tram is the easiest and most scenic way to reach to the top of the hill. The funicular was originally built in the late 1800s and remains a historic landmark that chugs up the mountain to provide riders with stunning views.
Victoria Peak Garden sits right below the tip of the summit and is a pristine Chinese garden with abundant trees and flowers. You'll also see a colonial building that was once the home to the Governor before it's evacuation during World War II.
The Peak Lookout Restaurant is a historic building that once housed the workers that were tasked with building the Peak Tram in the 1800s. It has since been turned into a restaurant, but still keeps its historic charm that is sure to delight any history buff.
Our Favorite Places to Stay in Victoria Peak
#9 – Po Lin Monastery
One of the most religious places to see in Hong Kong
Buddhist temple for tourists and locals

Means "Precious Lotus" Monastery
Lantau Island is home to the Pol Lin Monastery which was constructed in 1906 by three Chinese monks. The colorful temple is ornately decorated in shiny golds, deep reds, and vibrant greens that will astound any visitor who sets their eyes on it.
From the top of the temple, you'll be able to see the glorious mountain range on Lantau, which makes for a picture perfect backdrop.
Tian Tan Buddha is the world's largest seated Buddha in the entire world. This impressive 34-meter high bronze statue can be reached by walking up a set of stairs for 10 minutes from the Po Lin Monastery. Don't miss this awe-inspiring work of art when visiting Hong Kong!
Grand Hall of Ten Thousand Buddhas may be a new addition to the monastery, but its architecture remains authentic to the Song Dynasty. Inside you'll find a meditation hall, a library, an exhibition hall for events that happen throughout the year.
The Ngong Ping 360 is a panoramic aerial lift that takes you from the monastery to either Ngong Ping Village or Tung Chung.
Our Favorite Places to Stay in Po Lin Monastery
Not traveling 4-star? These cheap hostels in Hong Kong won't disappoint you!
#10 – Lan Kwai Fong
Easily one of the most fun places to check out in Hong Kong!
Restaurants and bars galore

Live street buskers and music
For some of the craziest and wild parties in Hong Kong, look no further than Lan Kwai Fong. With over 90 different restaurants and bars covering just small side streets and alleys, Lan Kwai Fong is the epicenter of Hong Kong's nightlife.
The area caters mostly to tourists and expats, which means drinks may be on the pricier side than other parts of the country, but it's neon lights and rambunctious nature will certainly make for an unforgettable night of fun!
Fring Club is a unique red and white striped building that offers facilities to local artists so they can paint or sculpt for free! It also has a posh rooftop bar on top if you are looking for a quick drink.
Opera Gallery is perfect for a break in between glasses of wine. This five-story art gallery shows different installations and displays from famous artists not only from Asia but also from Europe and the Americas.
Lan Kwai Fong Hotel is home to the two Michelin-star restaurants Celebrity Cuisine. It's a refreshing culinary treat compared to the buzzing street food stalls that are mostly found on Lan Kwai Fong.
Our Favorite Places to Stay in Lan Kwai Fong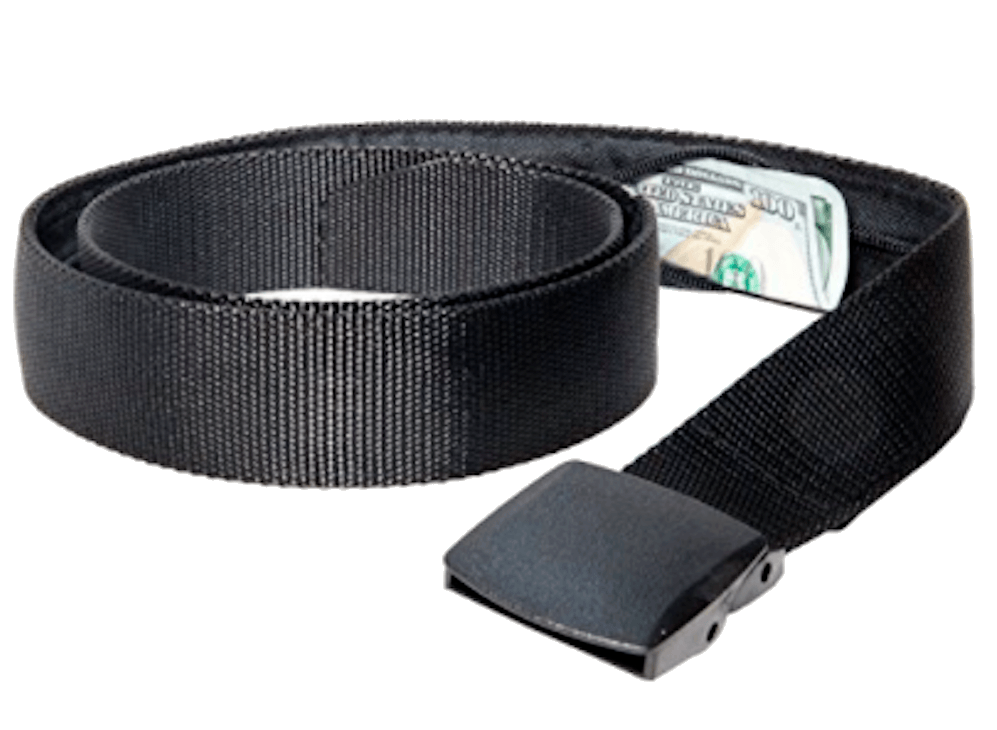 If you are traveling you should ALWAYS have emergency cash hidden on you! Security belts are great because they are affordable and can fit a ton of stuff in them (great for peace of mind!). Check out our favorite travel belt!
#11 – Dragon's Back
Suitable for children and seniors

Views of Hong Kong's southern side

Only 20 minutes to the first lookout
To escape the hectic city skyscrapers and businesses of Hong Kong, spend the day hiking Dragon's Back trail. This popular trail can be trekked by hikers of any skill level, but make sure to bring sun protection as more than half of the trail is uncovered!
The walk along the mountain ridge provides sweeping views of Tai Tam, Big Wave Bay, and Shek O Beach, so don't forget to bring your camera as well.
The short walk leads you from the arriving bus stop to the lookout point of Shek O Beach. It's 5km long and will take intermediate hikers roughly 2 hours roundtrip. Although it's the shortest route, you'll still be able to witness the 284-meter high view from Shek O Peak!
The long hike is only 45 minutes to an hour longer, but takes you to Big Wave Bay, a popular inlet for surfers. The hike is moderately flat and the views are worth the extra effort.
Our Favorite Places to Stay in Dragon's Back
#12 – Tai O Fishing Village
Nicknamed "Venice of the Orient"

Picturesque stilt houses

Dozens of seafood restaurants and stalls
Lantau Island's Tai O Fishing Village is a rural marine town with hundreds of unique Chinese dwellings that were built on stilts! These often colorful homes hover high above the water channels and allow the rickety fishing boats to dock on shores underneath them.
Tai O Fishing Village is also known for some of the freshest seafood in all of Hong Kong! If seafood snacks are more up your alley, the village also specializes in a variety of dried, crunchy bags of fish and squids.
Tai O Street Market is your one-stop shop for everything seafood! Tai O is known for its large salted fish, which come wrapped and ready for you to fry right on the grill. Shrimp paste, dried seafood snacks, and BBQ oysters are also popular dishes to buy.
Kwan Tai Temple dates all the way back to 1488 and is supposedly used for warding off evil spirits. You can't miss the ornately decorate temple that sits in the middle of Tai O.
Hung Shing Temple was constructed in the mid-1700s and remains a busy worship spot for the local of Tai O. Dedicated to the sea gods, praying at Hung Shing Temple will supposedly keep you safe from the tidal waters.
Our Favorite Places to Stay in Tai O Fishing Village
#13 – Tung Ping Chau
An unknown (but awesome!) place to see in Hong Kong
Closer to China than Hong Kong Island

Ferries only operate on weekends
The hidden gem of Tuan Ping Chau Island is a remarkable landscape of cascading rock coastlines. The unique rock formations are large sheets of sandstone that jet directly into the crashing waves of the ocean.
Tung Ping Chau is pretty remote and can only be visited during the weekend, making it the perfect island escape if you're looking for a quiet place to relax and soak in the wild, natural atmosphere. Although the island has very few amenities and shops, you'll still be able to find guesthouses and family run restaurants.
Kang Lau Shek park has the stunning sheets of rock that make Tung Ping Chau so popular. Yes, you can climb over the rocky shores, but just be careful and make sure you're wearing proper shoes since they can get slippery!
Cheung Sha Wan Beach is located on the northern side of the island and is a sandy spot to relax compared to the contrasting brown, rocks.
Tin Hau Temple is a small and unassuming Taoist temple dedicated to the sea goddess Tin Hua. It's the oldest temple on the island and has a simple but beautiful courtyard in the center.
Our Favorite Places to Stay in Tung Ping Chau
#14 – Lamma Island
A perfect place to visit in Hong Kong if you're on a budget!
Only 20-minute ferry ride from Central Pier

Excellent easy hiking

Freshly caught seafood
Catering to international backpackers and young students, Lamma Island is a refreshing alternative experience that's vastly different from the cosmopolitan life of Hong Kong Island and Kowloon.
You'll find everything here from crystal clear bays, green luscious hills, and even sleepy fishing villages serving seafood directly from their boats. Lamma may be Hong Kong's third largest island, but it feels quiet and remote since no vehicles are allowed.
Yung Shue Wan is the main town located on Lamma Island. Dotted with street side cafes and boutique shops, Yung Shue Wan is the main lively hub for Lamma's 6,000 residents.
Sok Kwu Wan is a smaller fishing town with only 300 people! Dine at one of the several family-run waterfront restaurants, or watch the busy fisherman hawk their freshly caught fish to the locals.
The Lamma Island Family Walk is an easy trail with many resting stops and even snack stalls on the way. You'll find some of the highest peaks with sweeping viewpoints on the trail as well!
Our Favorite Places to Stay in Lamma Island
#15 – Stanley Market
Chinese open-air market

Several authentic Chinese restaurants
Stanley Market is more than just a shopping hub, it's a Hong Kong landmark that offers an authentic Hong Kong experience! Located on Hong Kong Island, Stanely Market mostly attracts tourist looking for the best bargains on clothing, jewelry, souvenirs, and artwork out there.
It's less crowded than the other traditional markets found throughout Hong Kong, which makes for a more laid back experience. Besides the shopping market, you'll find plenty of casual dining spots and historic monuments in the surrounding areas.
Stanley Plaza Square is an open-air garden where visitors can rest under the towering shade of the trees after a full day of shopping.
Murray House is a Victorian-style building from the mid-1800s and one of the remaining colonial buildings in the entire country. Although it was used to house the Hong Kong Maritime Museum, Murray House reopened in 2013 as a restaurant and shopping center.
Dai pai dong are open-air food stalls that can be found throughout Stanley Market. Grab a cheap bowl of hot noodles or congee and enjoy the busy streets from your plastic table and chair!
Our Favorite Places to Stay in Stanley Market
#16 – PMQ
Over 100 art and design shops

Free daily workshops and classes
The Police Married Quarters (or PMQ for short) used to be a historic site that used to house an old school and apartment building. In 2014, it was transformed into a trendy and contemporary building filled with art shops, design offices, and pop-up galleries that attracts a young and hip crowd.
Some of the best independent handicrafts have boutiques in PMQ, so you can purchase unique decor, jewelry, and clothing to take back home.
The weekly night market at PMQ is a bustling mix of live music, gourmet food, and handcrafted brands that set up in the middle courtyard of the building.
Workshops and classes are offered for free by some of the independent boutiques. The most popular are cooking classes, art workshops, and textile making.
Traveling exhibitions rotate their installations at PMQ every few months. From art galleries to public readings, don't forget to check their monthly calendar to see if anything exciting is happening during your visit!
Our Favorite Places to Stay in Police Married Quarters
#17 – Nan Lian Garden
A beautiful and scenic place to check out in Hong Kong
Over 3.5 hectares of gardens

Free to visit
Adjacent to the Diamond Hill is one of Hong Kong's most pristine parks. The Nan Lian Garden is a classical Chinese garden with many brightly colored Chinese pagodas. Although the Garden was built was built in the early 2000s, it's still modeled in an ancient style often found during the Tang Dynasty.
The Nan Lian Garden is a perfect balance of the four Chinese elements found in most parks; water, plants, rocks, and architecture. It's a very tranquil place to spend a few hours if you find yourself near Diamond Hill!
The Chinese Timber Architectural Gallery includes beautifully crafted models of ancient Chinese buildings found in Hong Kong. Each of the models is built using a dark, rich wood.
Nan Lian Garden Pavilion of Absolute Perfection is a glimmering yellow gold pagoda that stands two-stories high over a babbling pond. The pagoda can be reached by crossing the vibrant red Chinese bridge.
Chi Lin Nunnery is a temple located next to the Nan Lian Garden and is an astonishingly large complex also built in the same style as the gardens. It has over 16 halls, an on-site school, a library, and even a bell and drum tower.
Our Favorite Places to Stay in Nan Lian Garden
#18 – Hong Kong Wetland Park
10,000 square meters of wetlands

Free binocular rental during your visit
Hong Kong Wetland Park is an ecological 10,000 square meter plot of land dedicated to preserving and conserving the swampy wetlands of the country. Catering to eco-tourists looking to learn more about Hong Kong's natural flora, the park is a great place to see a greener side to the country.
Although it's protected land, you'll find plenty of outdoor activities to keep you entertained during your visit.
Swamp Adventure is a children's indoor play area that resembles the muddy outdoors! Kids can climb up to the tree forts or propel down the long, wooden slides of the tree trunks.
Mangrove Boardwalk takes you over the wet marsh through the dense growth of mangrove trees. It's an easy walk where you can admire the diverse wetlands from a clean and sturdy boardwalk above!
The Discovery Center is located indoors and is a museum exhibit that explains the habitats of the wild plants as well as the conversation efforts that the park strives to make.
Our Favorite Places to Stay in Hong Kong Wetland Park
#19 – Shek O
Often accessed by hikers from Dragon's Back

Beachfront restaurants and cafes
The coastal town of Shek O is brimming with pastel-colored houses and picturesque beach views from its shores. Home to two of the most beautiful beaches in Hong Kong, Shek O Beach, and Big Wave Bay, this special area is off the beaten path and not completely overrun with tourists.
Come to relax on the beaches with friends or wander through the charming town to really soak in the laid-back atmosphere of Shek O!
Shek O Beach is the main site within the village with it's spotless, white sand and turquoise waters. Come with friends to BBQ at one of the many grills on the beach, or hit up some of the beachfront restaurants for a chill afternoon!
Shek O Village is a quiet settlement with a mix of modern dwellings and old vibrant houses attracting Hong Kong's affluent crowds. The cafes and restaurants in the village serve everything from grilled skewers of meat to hot, steaming bowls of fresh noodles.
Golfing at Shek O Golf and Country Club is a nine-hole manicured, green golf course that also has an 18-hole putt putt range for children.
Our Favorite Places to Stay in Shek O
#20 – Sai Kung Town
A very cool place in Hong Kong to go for a day!
Dates back to Ming Dynasty

Straight from the boat seafood!
The fishing village of Sai Kung Town is the best place to spend a weekend away from the city! Attracting a variety of tourists and expats, Sai Kung Town has grown up from the tiny, quaint village it once was hundreds of years back.
It is now a flourishing paradise of trendy restaurants, luxury yachts, and bustling seafood markets centered around an animated and lively harbor. Seafood is king here, and won't take you long to find a delicious restaurant or cafe where you can enjoy the freshly caught fish.
Walk the waterfront promenade to catch a glimpse of the floating fishing boats and sailboats docked to the piers. If you come in the early morning you might also see the fisherman proudly hauling back their catch of the day.
Rent a junk boat to enjoy a fun, activity-filled day out on the water! Each junk tour company offers something different, but most tours include swimming, and a few drinks and live music!
Floating markets can be found in the early morning and afternoon hours near the piers. Boats are filled with colorful plastic tubs containing everything from fish to shrimps to squids that are available for purchase!
Our Favorite Places to Stay in Sai Kung Town
#21 – Tai Mo Shan Country Park
Covers 14 square meters

Over 1,500 species plants and 30 species of orchids
Hong Kong's highest mountain is Tai Mo Shan which reaches almost 1000 meters into the sky. This once active volcano now has the coolest temperature in all of Hong Kong, making a perfect place to escape the muggy heat of the city. 
If you're interested in spending a few hours on vacation in the fresh air, then think about taking a leisurely hike through Tai Mo Shan Country Park!
Hiking Tai Mo Shan is the main activity in the park. Although hikers can't reach the tippy top of the peak, you'll still be able to enjoy the view from high up the side. The hike is also not very steep which is good for beginner to intermediate hikers.
Shing Mun Reservoir can be reached at the end of the Tai Mo Shan trail past Lead Mine Pass. It's roughly 2-3 hours from the start of the trail.
Pineapple Dam is located near the Shing Mun Reservoir and gets its name from the farms around the area that used to grow pineapples hundreds of years back. The dam looks like the entrance to a rocky gate and has a uniquely bright red painted door.
Our Favorite Places to Stay in Tai Mo Shan Country Park
#22 – Tsim Sha Tsui
A great place in Hong Kong if you love to shop!
Hong Kong's high-end district

Endless hotel, food, and drink options

High-class shopping
No trip to Kowloon would be complete without visiting the metropolitan hub of Tsim Sha Tsui! Whether you're looking for sky-high fine dining, sophisticated cocktail bars, or high-end fashion brands, Tsim Sha Tsui will fulfill your wish for luxury! You can also check out our article about the best day trips from Hong Kong.
Some of the city's most upscale resorts and hotels are located right by the waterfront and offer jaw-dropping views from their high floors or rooftop terraces. If you can afford it, then a posh night out in Tsim Sha Tsui is a memorable way to spend your evening in Hong Kong!
K11 is a six-story shopping mall that sells everything under the sun. K11 is unique in that it's also an art gallery mall, which means you'll see a variety of paintings and art installations throughout the building.
Knutsford Terrace offers late-night partygoers a plethora of dining and nightlife options. The street is littered with an endless number of establishments, many of which are open until the sun comes up the next morning!
Kowloon Park is a 13.5-hectare large green space where visitors and relax and enjoy the peaceful landscape while still being in the center of a big city.
Our Favorite Places to Stay in Tsim Sha Tsui
#23 – Cheung Chau
10 kilometers from Hong Kong Island

Several temples and beaches to explore

Dozens of festivals held year round
The delicate island of Cheung Chau may be small, but it is overflowing with a multitude of activities for the whole family. Once a fishing village, Cheung Chau now attracts a variety of tourists that come to enjoy its beaches and festivals.
The roads and alleys are so narrow on the island, that normal size cars cannot fit which means police, ambulance, and firetruck vehicles have been specially made in a smaller size to fit through the streets!
Chueng Po Tsai Cave supposedly hid a Guangdong Pirate that took refuge on the island in the early 1800s. Despite the authenticity of the legend, visitors still flock to the cave to walk through the tiny 88-meter long dark, hall.
Chueng Chau Sai Tai Road is a pedestrian-only walkway with outstanding views of the surrounding coastal scenery. It's a leisurely 15-minute walk towards the Chueng Po Tsai Cave.
Pak She Praya Road is an active fish market where fisherman and farmers sell their catch to locals and visitors. There are plenty of restaurants on the side of the pier if you'd rather have someone cook your dinner for you.
Our Favorite Places to Stay in Cheung Chau
#24 – Hollywood Road
Antique shopping galore

Contemporary and classic art galleries
Hollywood Road was the first street to be completed in Hong Kong, and now houses some of the country's most popular museums and art galleries. Stretching just one kilometer through Hong Kong Island, Hollywood Road is filled with dozens of boutique shops selling everything from religious figurines to antique porcelains.
Man Mo Temple was built in 1847 and is dedicated to the God of Literature and the God of War. When you're in the main hall, don't forget to look up and see the hundreds of incense coils hanging from the ceiling!
Antique shopping down Hollywood Road is considered the best in the country. You'll find everything from porcelain vases, to jade statues and ancient ink paintings at one of the many dealers on the street.
Plum Blossoms Gallery open in 1987 and is world renowned for displaying innovative art created by famous Asian artists. Focusing more on contemporary and modern art, The Plum Blossoms Gallery is worth popping into.
Our Favorite Places to Stay in Hollywood Road
#25 – Soho
A great place to visit in Hong Kong at night!
Hong Kong's premier entertainment zone is located south of Hollywood Road, and is a lively neighborhood overflowing with shops, restaurants, and nightclubs for every type of visitor!
You'll eat very well in Soho, as the streets are chock-full of markets, vendors, and restaurants that you can hop between in order to taste all the local delicacies. Soho really comes alive at night, when the bars and pubs open up into the streets and hydrate the thirsty visitors looking for a fun night out on the town.
Cat Street Market may not sell the highest quality good or souvenirs, but its bustling atmosphere makes for an exciting walk.
Mid-level escalators are a strange but popular attraction in Soho. This walkways system shuffles people over 800 meters up or down the Hong Kong Island hills and offers unique views through the center of the city.
Man Hing Lane is one of Soho's busiest nightlife districts during the evening. You'll find plenty of cafes and clubs attracting the cool, laid-back crowd of Hong Kong.
Our Favorite Places to Stay in Soho
Final Thoughts
Whether you're exploring the fish markets of the tiny villages or enjoying a handcrafted martini at the rooftop overlooking the iconic skyline, Hong Kong has something for every traveler and every budget!
***Disclaimer*** Some of the links in this post are affiliate links. This means that if you book your accommodation through the site, One Weird Globe will earn a small commission at no extra cost to you. Your support helps me keep the site going :)
Latest posts by Clair Ricketts
(see all)