Brussels, the capital city of Belgium, is one of the most beautiful cities in the world! Visiting Brussels, you'll be blown away by the intricacies of the architecture and art all around you!
The city is often considered a pricey destination, deterring budget travelers for decades now. And some things are expensive – taxis, and fancy food, for example! But accommodation certainly doesn't need to be.
We found the 17 best cheap hostels in Brussels, so that you can choose the best place to suit both your budget and your interests! Choose between peace and quiet, raucous fun, or unusual settings! With these hostels and budget hotels, you'll be able to explore Brussels without breaking the bank.
Quick Answer: Best Cheap Hostels in Brussels
Best Overall Cheap Hostel in Brussels – Brussels G2O4 Quality Hostel City Centre
Best Cheap Youth Hostel in Brussels – Sleep Well Youth Hostel
Best Cheap Hostel near the Grand Place Market Square – Brussels 2GO4 Quality Hostel Grand Place
Best Cheap Hostel in the City Center – MEININGER Brussels City Center
Best Hostel for Families – Hotel De Fierlant
Best Cheap Hostel near the Soignes Forest – Auberge des 3 Fontaines
Best Overall Cheap Hostel in Brussels
Start the day with free hearty breakfast and a hot drink

The quirky common room is a great place to meet people and get some Instagram shots

The staff is super enthusiastic and knowledgable about their wonderful city
This charming hostel is one of the best places to stay in Brussels! They have a range of rooms to choose from for all kinds of travelers, all with comfortable beds. A book exchange, game room, television room, and fully-equipped kitchen make it really convenient and comfortable. It is one of the best and most affordable hostels Brussels has, especially when compared to the overall cost of hostels in Europe.
Don't stop the party! Read up on Brussels's best party hostels too!
Best Cheap Youth Hostel in Brussels
You'll not only sleep well, you'll party hard too, with an in-house bar and a games room

Play a game of foosball or ping-pong with new and old friends

Free walking tours introduce you to Brussels, and the friendly staff give you all the tips you need
Get the best introduction to Belgium at the fantastically priced Sleep Well Youth Hostel! You'll get a free walking tour to see all the sights, and lots of suggestions and new friends to see set you off right! Sleep tight in the dorm rooms, and spend your waking hours playing games and trying new beers! This hostel also has a maximum stay of 7 nights.
The Best Cheap Hostel near the Grand Place market square
Located in the middle of the medieval city center, you're perched to see some of Brussels' best

The 18th-century mansion is filled with fun memorabilia and interesting decor

Enjoy modern amenities and old-school Belgian charm
If you've ever wanted to stay in a medieval mansion, this is your chance! The Grand Palace has a great historic look, with a common room themed like an old cigar lounge, and lots of little details. The amenities and comforts, however, are modern! There's a luggage room, and no curfew. 
Before your trip, find out about Brussels's best hostels!
The daily buffet breakfast is not only free, but it's also organic and locally sourced!

The games and reading room is a really great place to hang out

You can hang out in the outdoor garden with some friends and a beer
One of the coolest hostels in Belgium, Generation Europe has an eco-friendly approach and youthful atmosphere! The common rooms are so comfortable you won't want to leave, and the beds rival the couches. You can find local craft beer at the bar, and play foosball or pool in the game room. They also have parking available, making it ideal for travelers doing a longer trip!
The Best Travel Backpack EVER MADE!?!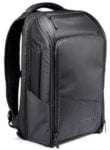 We are obsessed with backpacks – we've tried them all! And our favourite carry on backpack in the WORLD is the Nomatic Travel Backpack. This backpack has revolutionized the backpack industry and will change the way you travel forever :) Check it out here!
Spacious rooms, comfortable beds, and lovely staff

Small and homey, this hostel allows you to make close new friends

Lovely budget private rooms with en-suite bathrooms, television, and telephone
If you're looking for a more romantic or private stay, Residence Les Ecrins is the perfect budget boutique hotel! It's perfectly located, a short walk from some of the city's top attractions. The rooms are simply decorated but beautiful, and the century-old building lends its charm. 
Located close to some of Brussels' best nightlife and attractions

The buffet breakfast, in-house bar, and large kitchen mean you'll save loads of money

Meet people in the games room and the courtyard
Our favorite youth hostel in Brussels, Jacques Brel offers everything you could want to have a great vacation! You can choose between shared dorms and private rooms, and make use of all the amenities designed to make your stay perfect. The location means that you'll be stepping out of the in-house bar and into Brussels' nightlife hub!
Best Cheap Hostel in the City Center
Built in an old brewery, Meininger has a unique, grungy atmosphere

The social spaces are amazing and vibrant, and the fun design includes comic-inspired murals!

Find computers in the lobby, cheap drinks in the bar, and games in the common room
This centrally located hostel is great fun and one of our favorite Brussels hostels! You'll find graffiti in unexpected places, and fantastic spaces to hang out and make plenty of new friends. Grab a drink at the bar, make dinner in the fantastic kitchen, or just relax with a new book in the games room before a game of pool!
Elegant, brightly lit rooms and great service

A buffet breakfast is available daily, at a little extra cost

The wonderful location has you in the heart of Brussels' shopping center
This boutique hotel is one of the best places for couples to stay in Brussels! Kick off your shoes, jump on the fluffy, luxurious beds, and enjoy the view of Brussels! You'll be in the heart of the city, the perfect location to explore from.
Ideal Cheap Hotel for families
This superb little hotel has tea and coffee making facilities in every room!

Enjoy a free breakfast buffet, luggage storage, and laundry

Children under 2 years stay free, making it ideal for young families
 If you're looking for top luxury at budget prices, Hotel De Fierlant is the perfect Brussels Hotel! You can chill out on the terrace, or have a drink at the bar. And they're child policies are great! The staff is unfailingly helpful, and everything is impeccable comfortable and clean.
A warm and enthusiastic welcome awaits at Hotel de France

The city center is just a 10-minute walk away!

 The brightly colored rooms are comfortable and airy
For privacy and comfort, Hotel de France has you covered! This secure hotel in the middle of Brussels is ideal for a one-person stay. You'll have everything you need, including privacy, and clean rooms! It's perfect for those who want to explore without meeting too many new people.
Snuggle up to watch a film in bed, read, or cruise on the free wifi

The common spaces are comfortable and often full of happy travelers

Grab a snack at the in-house cafe or the vending machine
Brxxl 5 is a unique and charming hostel, full of fun spaces and free amenities! The reception is always open and the staff happy to help. All rooms, including dorms, have televisions, and some of the best bars and nightlife is a short walk away!
Hotel Sabina is very well priced and wonderfully located 

All rooms come with an en-suite bathroom, television, and hairdryer!

Rooms are bright, comfortable, and clean
For a peaceful and relaxing stay, book a private room at Hotel Sabina! This quaint Brussels hotel is close to many Brussels attractions, but set back on a secluded street. The rooms are lovely, and the staff always happy to help! If you're looking for comfort at a great price, this is some of the best lodgings in Brussels, Belgium.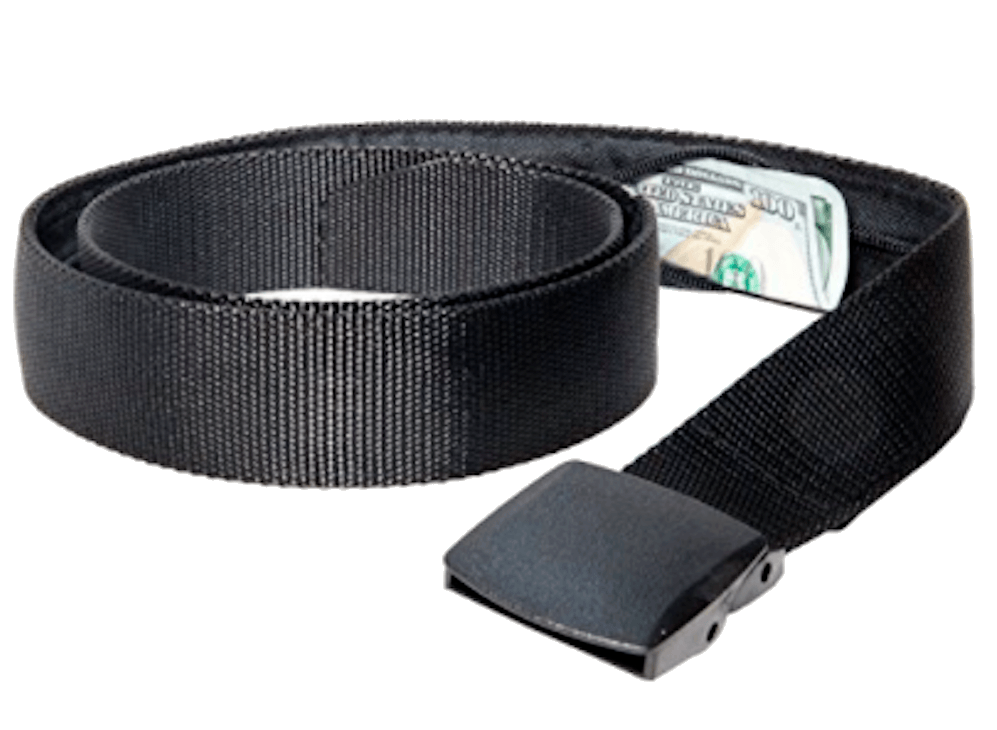 If you are traveling you should ALWAYS have emergency cash hidden on you! Security belts are great because they are affordable and can fit a ton of stuff in them (great for peace of mind!). Check out our favorite travel belt!
An in-house bar, and disco, and cheerful courtyard garden mean you'll never need to leave!

A maximum stay of 7 nights means it's great for short vacations

Free buffet breakfast is included, along with handy amenities
We love Hi Hostel Bruegel for its laid-back vibe and focus on providing a good time! Choose between mixed and gender-separated dorms, and relax in the common rooms. You can grab a cocktail or a Belgium beer at the bar, and pop into the in-house disco to start the night's dancing with some new and old friends! 
Best Cheap Brussels Hostel near the Soignes forest
Choose the greenest hostel in Brussels with Auberge des 3 Fontaines!

The massive hostel is right next to lakes, tennis courts, and a forest

Often booked out, you'd have to book your spot here early
If you can get a space, this is one of the best hostels in Brussels, Belgium! Surrounded by nature and outdoor activities, you'll hardly want to spend time in the city. The hostel includes meeting rooms and business facilities, so companies can even enjoy retreats here! You'll be surrounded by greenery and good people.
Enjoy the fun train-inspired decor and vibrant atmosphere

Common rooms and dorms are all attractive and comfortable, with fun details

You can choose between ordinary rooms and train cabins!
This is the perfect lodging in Brussels, Belgium, for all you train fans! This cheerful hostel is a lot of fun, with themed spaces that don't overdo it, and wonderful staff. Have a drink at the bar and meet some new people, or go and visit Train World nearby! The library is lovely and extensive, and Belgium beers are well represented at the bar.
Sleep where Van Gogh himself had a studio!

The spacious kitchen makes budget meals easy, and the bar has lots on offer

A tasty free breakfast and comfortable rooms start the day out right
With a great location and enthusiastic staff, Van Gogh hostel is one of our favorite youth hostels in the city! You'll enjoy a free breakfast, great facilities, and wonderfully clean bathrooms. The staff is happy to help you figure out your day's activities, and guided tours are frequently arranged. 
Hostel Galia is uniquely located, right in front of a popular flea market

Enjoy free daily breakfast and deliciously comfortable beds

You can just step outside to explore Belgium's best antiques and bargains
Last but not least, Hostel Galia is a gem for bargain hunters and market enthusiasts! You'll have great fun exploring the hostel's surroundings, before heading in and relaxing in the comfy, colorful rooms and fun shared spaces. And at this price, the free breakfast is absurdly good!
Conclusion
With so much to choose from, it's difficult to make your decision! You could focus on location, and choose the best cheap hostel in Brussels according to where you want to be, so that you don't have to spend money on transport. 
You could also choose with your interests in mind, and go for one of the great youth hostels, or the train hostel! You could even spend three days in a city center hostel, and a few days on the outskirts, exploring beyond the city.
Whichever you choose, these are the best and cheapest hostels in Brussels, and will guarantee you a great setting for your most aesthetic holiday!
***Disclaimer*** Some of the links in this post are affiliate links. This means that if you book your accommodation through the site, One Weird Globe will earn a small commission at no extra cost to you. Your support helps me keep the site going :)
Latest posts by Aiden Higgins (see all)