Milan is the global capital of fashion and design. It's a modern metropolis located in Italy's northern Lombardy region. It's known for its cultural attractions, historical significance, status as a financial hub, and of course, for its iconic fashion!
This fast-paced and forward-thinking city welcomes more than 6-million visitors each year! It attracts travelers like yourself who are coming to experience the world-conquering fashion industry, lively nightlife, and grand churches and cathedrals that reiterate the country's unrivaled architectural heritage!
If you're dreaming of a Milanese vacation to spend some time with the supremely stylish citizens and amazing architectural treasures and monuments, but trying to not break the bank, we're here to help with the best Milan hostels!
Read this guide to find the most affordable hostels in Milan, Italy to make your stay cheap and cheerful!
Quick Answer: Best Cheap Hostels in Milan
Best Overall Cheap Hostel in Milan: Ostello Bello
Best Cheap Youth Hostel in Milan: Youth Hostel Piero Rotta
Best Cheap Hostel in Milan near Central Station: Ostello Bello Grande
Best Overall Cheap Hostel in Milan!
Highly rated hostel in a prime location!
Great hospitality to offer the best experience
FREE WiFi, breakfast, welcome drink and buffet dinner!
This clean, new Milan hostel is centrally located and has everything that you could want in a hostel – freebies, a great atmosphere, and a clean and safe environment.
Boasting a 24-hour reception, welcome drink, free breakfast and buffet dinner, as well as free cultural activities, city maps, tours, and local insider information!
Heading to Milan? Save some money with our guide to the coolest hostels in Milan!
Best Cheap Hostel in Milan near Central Station!
Highly-rated award-winning hostel
Located 100-meters from the Central Train Station
FREE WiFi, breakfast, welcome drink and buffet dinner!
Ostello Bello Grande is a large award-winning hostel located close to the central train station in Milan
It features a 24-hour reception, welcome drink, free breakfast, and buffet dinner, as well as free cultural activities, city maps, tours, and local insider information!
Looking for something different? Check out our guide to party hostels in Rome, Italy!
Large comfy rooms and great hostel atmosphere
Located in a former police station!
Well connected with the main tourist attractions in the city
This hostel is in a liberty-style building filled with furniture made entirely out of recycled materials and has a warm and welcoming chill-out room!
They offer free breakfast, activities, and walking tours and have friendly staff to help you feel at home! Children are also welcome at this hostel.
Ready to book? We've put together our favorite places to stay in Milan so you don't have to stress!
Nicely furnished and comfortable hostel in Milan
Complimentary services and a 24-hour reception
No age restriction
Milano Hostel offers guests a variety of rooms to choose from in newly refurbished and comfortable rooms.
With an incredibly helpful staff, a big games room and a garden, this hostel has everything you'll need staying in Milan!
The Best Travel Backpack EVER MADE!?!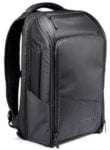 We are obsessed with backpacks – we've tried them all! And our favourite carry on backpack in the WORLD is the Nomatic Travel Backpack. This backpack has revolutionized the backpack industry and will change the way you travel forever :) Check it out here!
Superb location in the fashion district!
Close to two main Metro Stations
Fun, comfortable, and clean hostel
Located just 2-blocks from Duomo Square, New Generation Hostel is modern and spacious and offers a great atmosphere!
Basic rates include clean dorms with shared bathrooms, free WiFi, an onsite minimarket, a kitchen area, and a chill-out lounge with a flat-screen TV.
Never been to Rome? See our favorite places to visit for when you go!
Best Cheap Hostel in Milan in a Park!
Unique location inside a big and beautiful park
Free buffet breakfast available every day
Pets welcome in private rooms!
With a shopping mall 5-minutes away and many bars and restaurants all around the area, this hostel is in the perfect place!
OstellOlinda offers free breakfast and has a green inside garden where you can chill and relax, as well as a lounge room for all guests.
Will you be in Milan a while? Here's your guide to the top day trips from Milan for exploring the area!
Best Cheap Hostel in Milan with a 24-hour Bar!
Highly rated hostel in a prime location!
Great hospitality to offer the best experience
FREE WiFi, breakfast, welcome drink and buffet dinner!
Koala hostel boasts a colorful chill-out area to sit and relax or make some new friends. There is also a bar that's open for 24-hours a day!
The hostel is located in a central area close to many bars and clubs and some of the best shopping areas in Milan, with easy access to public transport nearby.
Located directly at the Lambrate railway station
Elegantly designed with a stylish fashion
A great place to meet people and make new friends!
Boasting a bar, lounge, and games room, this hostel is the perfect place to meet fellow travelers and make some new friends!
Transport is easy from the hostel, with a train station nearby and fantastic connections to the best sights in the city!
Best Cheap Hostel in Milan for Socializing!
Located in the heart of Milan!
A wonderful place for locals and travelers alike
Daily cultural activities on offer
This hostel is pet and child-friendly and offers a nice environment to cook, chat, laugh and enjoy the company of others.
It's centrally located in Milan, offering easy and direct access to the best sights and shopping areas, with the Duomo Cathedral just a 10-minute walk away!
Fun, friendly and modern hostel in Milan
Located near the subway green line
Accommodating staff and great facilities
Hostel Colours is a highly rated hostel in Milan that is near markets, shopping streets and cheap places to eat out.
The staff are friendly and willing to help you with any needs to make your stay as comfortable as possible! They also have a games room and chill-out lounge to relax.
Will you also visit Amalfi? Check out where we like to stay in Amalfi Coast!
Located 5-minutes from the Duomo!
Fully furnished guest kitchen
Socializing and relaxing areas to chill or make friends
New Generation Hostel in Navigli offers guests a warm welcome and cozy orthopedic beds to relax in after a long day of shopping and exploring Milan!
The staff are friendly and the kitchen is well stocked. The hostel also has a happy hour and an outside patio to relax with a drink and make friends.
Best Cheap Youth Hostel in Milan!
The biggest hostel in Milan with more than 300 beds!
Extremely helpful staff to help you plan your outings
Free breakfast served every day at the hostel
This Youth Hostel is the biggest one you'll find in Milan, having more than 300 beds! It's located near the San Siro Football Stadium and has easy access to transport.
This youth hostel welcomes all guests and has a friendly staff to help you plan your sightseeing and shopping around Milan!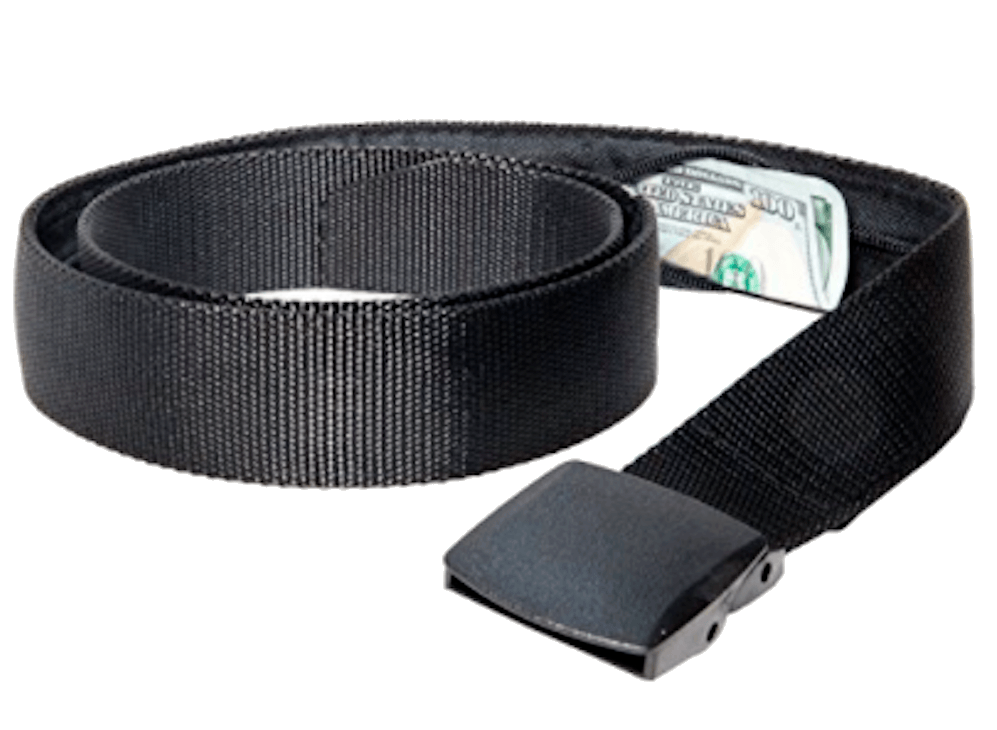 If you are traveling you should ALWAYS have emergency cash hidden on you! Security belts are great because they are affordable and can fit a ton of stuff in them (great for peace of mind!). Check out our favorite travel belt!
Colorful and comfortable hostel just off the beautiful Naviglio Grande canal
Surrounded by great bars and cafes
Near the subway for easy transport
Atmos Luxe Hostel has comfortable lounges and Italian beverage and snack machines for all your snacking needs!
It's close to many monuments, bars, and restaurants and also offers guests free breakfast and free WiFi!
Superb location in the vibrant university area with many pubs around
Next to two main metro stations for convenient transport!
Clean environment and great atmosphere!
This New Generation Hostel is located in the lively University area of Milan and offers easy direct transport to all the best sights of the city!
You'll love the comfortable urban retro theme and clean environment, as well as the friendly staff and great atmosphere!
24-hour front desk with friendly and helpful staff
Free map of Milan and useful tourist information to plan your excursions
Free breakfast and dinner included in the hostel price!
Mio Hostel is in a great location in Milan with many cultural institutions nearby. You'll receive a detailed map of Milan on arrival at the hostel to help you navigate.
The property also has beautiful gardens and terraces, and public lounges where you can relax with free tea and coffee, you can also pick up a snack from the vending machines!.
Centrally located near the central station for convenient transport
Two metropolitan lines, trams, and buses nearby
Free breakfast available every day!
Panda Hostel is in a great central location with easy access to public transport and nearby attractions.
They have a 24-hour bar serving food and drinks, and a big common area to relax. The hostel has free WiFi in all areas and a 24-hour reception.
Elegant designer hostel in Milan with a great atmosphere
Each room has a private bathroom to guests use
Free breakfast available daily!
This clean and well-organized hostel in Milan offers guests a comfortable stay with a friendly and helpful staff.
They provide guests with a free map of the city and free breakfast. Fast and strong WiFi signal also runs throughout the property!
Conclusion on Hostels in Milan, Italy:
Each neighborhood in Milan offers visitors something different and unique, as does each of these hostels!
Surrounded by shopping streets, incredible architecture and famous monuments, and well connected by the Metro, trams, and buses, Milan is fairly easy to navigate regardless of where you choose to base yourself.
These hostels offer an affordable stay in Milan so you have more money to spend on shopping, eating, drinking, and making new friends before heading out and enjoying the vibrant nightlife!
We hope this guide has helped you to find the best cheap hostels in Milan that work for you!
***Disclaimer*** Some of the links in this post are affiliate links. This means that if you book your accommodation through the site, One Weird Globe will earn a small commission at no extra cost to you. Your support helps me keep the site going :)
Aiden travels for two things - food and sports! An avid football-fanatic, Aiden eats his way through Europe while catching every football he can manage! When he is not chasing matches around the continent, Aiden lives in Birmingham, UK.
Latest posts by Aiden Higgins (see all)