Hanoi is an incredible city to explore: choc full of motorbikes, colonial buildings overtaken by jungle greenery, and a whole lot of street food to explore. The capital of Vietnam is exciting, to say the least.
But there's so much to see and all in easy reach of the capital city, which means you can make your Hanoi holiday even more awesome with day trips into the rural countryside too.
We've rounded up the best day trips from Hanoi to give you the perfect choice: you can explore stunning scenery in rural valleys, head to Halong Bay for a day, or hop on a bike and get to know locals over a cup of tea all on a day trip from Hanoi.
It's time to make your Vietnam trip the best it can be with our guide to the top Hanoi day trips…
Quick Answer: Best Day Trips from Hanoi
Best Places to Stay in Hanoi
When it comes to where to stay in Hanoi, the best thing to do is to keep it central. We're talking near the French Quarter. This is where most of the city's public transport, including the main railway station, will be found. Not only that: it's much more fun! So here are some of the best places to stay in Hanoi to whet your appetite.
• Best Hostel in Hanoi •
Clean and comfortable, this is a good place for backpackers who aren't looking to party their way around Vietnam. There's a decent social atmosphere here, but nothing that's ever going to get too wild. You'll get a complimentary breakfast and be in walking distance of livelier venues – if that's what you want, of course.
• Best Budget Hotel in Hanoi •
With its spacious and well kitted out rooms, complete with TVs and big, comfy beds, Diamond Hotel Hanoi is already a good choice. But then you take into account the friendly staff and the amazing local area with tons of eateries and cafes, and you see why this is the best budget hotel in Hanoi – hands down.
• Best Luxury Hotel in Hanoi •
The ultimate in modern chic that Hanoi can offer, the Pan Pacific Hanoi is a huge skyscraper of a hotel that looks out over the rest of the city. The pool here is super cool and features a retractable atrium roof. It drips with amenities: multiple restaurants, multiple bars, a cafe… it's all here!
#1 Best Day Trip from Hanoi –Hai Phong
Day Trips from Hanoi by Train
See Vietnam by train

Charming Colonial architecture

Old temples
Make your way out of the motorbike laden streets of the capital and take the train for the city's charming train station for a fun day trip from Hanoi by train. The perfect chance to experience Vietnamese trains, catching the train all the way to attractive Hai Phong is an exciting way to see the rural countryside as it rushes past the train windows.
The train ride itself is a big part of the day trip: a great experience if you don't have the chance to enjoy taking a train during your Vietnam visit.
Make sure you catch the early train out of Hanoi and arrive in Hai Phong in time for a spot sightseeing and exploring the city's wide, leafy avenues.
Take a look around Bao Dai Villa, the colonial summer palace of the last emperor of Vietnam, as well as the central Municipal Theatre; the 17th-century Buddhist temple of Du Hang Pagoda is also interesting to visit.
The Best Travel Backpack EVER MADE!?!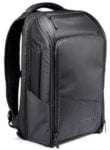 We are obsessed with backpacks – we've tried them all! And our favourite carry on backpack in the WORLD is the Nomatic Travel Backpack. This backpack has revolutionized the backpack industry and will change the way you travel forever :) Check it out here!
#2 – Ninh Binh
Scenic cycling

Ancient temples

Stunning landscape
With several trains leaving the Vietnamese capital daily for Ninh Binh, this is a convenient day trip from Hanoi by train. Make sure to leave early: it takes two and a half hours and once you're there you'll have a lot to pack in to make the most of your visit.
The best option is to travel around on bicycle – the land is completely flat and there's a lot to see in the surrounding area.
Highest on most travellers' lists when they visit Ninh Binh on a day trip from Hanoi is the Tam Coc, often dubbed 'Halong on Land' it's easy to see why: karst peaks jut out among rice fields in a picturesque setting.
Elsewhere there's the ancient capital of Hoa Lu, 15 kilometres north of the city. Not much remains of the old city, but there are temples to see, such as Lê Đại Hành and Đinh Tiên Hoàng, which is actually located on the former site of the main palace.
Staying Safe in Hanoi
While Hanoi is super safe, no matter where you are traveling, you NEED to have great travel insurance. We have personally tested TONS of travel insurance companies, and World Nomads is our favorite (and most affordable!).
Fill out the form below to get a quote so you can have a stress-free time traveling around Vietnam!
Romantic Day Trips from Hanoi for Couples
Incredible Scenery

Amazing adventures

Fun boat ride
No trip to Vietnam would be complete without a visit to the stunning Halong Bay; the UNESCO World Heritage Site is an incredible place to spend the day.
Enjoy a romantic day trip from Hanoi with your partner as you get whisked away from your hotel, through the Vietnamese countryside, travelling north towards to the mesmerising waterfront. From the city pier, climb aboard a boat which will take you around the magnificent Halong Bay and its islands.
This is the kind of place not to be missed and you'll see why as the karts formation appear jutting out of the mirrorlike water of the bay.
After some time cruising around the otherworldly landscape, you'll be treated to a traditional seafood lunch on-deck in the midst of all that beauty
Hop on and off the boat as you explore small islands, get lost together discovering the strange rock formations and try out a spot of kayaking around the bay itself and watch the local fishermen.
Will you also visit Hoi An? Check out where we like to stay in Hoi An!
#4 – Ba Vi National Park
Great for nature lovers

Atmospheric forest

Uphill hiking
About 30 miles west of Hanoi lies the sprawling slice of nature that is Ba Vi National Park. Set in the Ba Vi mountain range, there's a lot of tropical scenery to explore on this romantic day trip from Hanoi.
A cool thing to do when you're in the midst of the park itself is to take the trail up King High Peak. Often soaked in atmospheric cloud, you can climb 1,320 steps to see the Ho Chi Minh Temple at the top. Also, if you are staying in Ho Chi Minh, you should check out our post about the unbelievable hostels in Ho Chi Minh.
For an easier hike, there's Den Thuong, which only has around 600 steps to reach its summit.
Either way, if you're a couple that likes exploring nature, this will be one romantic day trip from Hanoi that you'll definitely want to take. The mood is serene, tranquil and mysterious.
Cool boat ride

Stunning landscape

Great photo opportunities
Get picked up in Hanoi's old town for a round trip that takes you all the way to Ninh Binh province for a great couples day trip from Hanoi.
You'll get to take in stunning countryside scenery as you're whisked to magical locations; climb the 486 steps of Hang Mua and get a chance for some epic photo opportunities before stopping off for an inclusive traditional Vietnamese meal come lunch time.
On this fun day trip from Hanoi, you'll have a tour guide with you the whole time, telling you all about the fabulous nature and places you'll stop off at.
But the highlight is a one and a half hour sampan boat ride when you'll get to kick back and watch some of Vietnam's most iconic scenery go by.
Why are you visiting Hanoi? Find out where to stay in Hanoi based on what you want to do there!
Beautiful countryside

Local life

Lunch along the river
The perfect way to see the sights on Vietnam's countryside is on a quiet and laid back bike ride through rice paddies and local villages. Leave your accommodation early in the morning and peddle out of the city, down local streets and past people going about their daily lives.
Leave the city behind as the landscape opens up and you follow the Red River on this amazingly romantic day trip from Hanoi.
Hop on a local ferry with your bikes and continue cycling on the other side of the bank where you can find somewhere charming and local for lunch along the banks of the beautiful river.
You'll get to see what life is like for people who live outside of the city limits, life here is a much more simple and rural laid back and you can spend some time snapping pictures and admiring the simple charm of life here. Make your way back towards the city and cycle past West Lake and back to the city for dinner.
Day Trips from Hanoi with Kids
Learn about Buddhism

Explore a cave

Fun boat trip
Huong Pagoda is a sprawling network of Buddhist temples hugging the side of Huong Tich mountain. It's an almost mystical setting that your children will be enthralled with, so it makes for a great family day trip from Hanoi.
Starting off early, you get picked up from the steps of your hotel before being whisked away on a scenic road trip.
Next, you'll be on a boat ride down the Yen River before at Thien Lu harbour where this epic day trip from Hanoi begins in earnest.
You and your children can then hike up to vast Huong Tich Cave, the location of the Perfume Pagoda – or Chua Trong – itself, before hiking back down… or get the cable car, which might be better for younger children! They'll get to try a local lunch before heading on to visit more temples, learning more about Buddhism and the history of Vietnam.
And then you can head home in time for dinner; the end to an amazing day trip from Hanoi with kids!
Listen to local stories

Stunning scenery

Explore creepy caves
What a way to see some of the best sites that Vietnam has to offer. Make the trip north and spend the morning with your family enjoying views of the famous Halong Bay before your guide takes you to the amazing Vung Vieng Village.
Have the perfect day out on this fun day trip from Hanoi with kids. Spend the day together making memories surrounded by some of the most magical scenery Vietnam has to offer.
You'll be taken on rowing boat into the depths of the floating village and get to experience life on living on the water.
Meet local people and hear about their daily lives and a guided tour around the village on a listen as they tell you stories. This might be one of the most special moments of your whole trip together.
After the village, carry on to Cong Do where you can explore Thien Canh Son Cave, an eerie cave system with amazing stalactites and stalagmites.
Learn about endangered primates

Enjoy a local lunch

Intrepid jungle trek!
Created in 1962, Cuc Phuong National Park is Vietnam's oldest national park – and you can visit it on an easy day trip from Hanoi! It's as simple as being met by your guide in the lobby of your hotel and getting driven all the way to the national park itself.
A visit to the Endangered Primate Rescue Center will teach you and your children all about the beautiful primates at risk of becoming extinct; the knowledgeable staff will be able to answer any questions curious minds might have.
After a local lunch, you and your family will get to hike into the dense trees themselves, making for an adventurous day trip from Hanoi with kids; they will love exploring deep into the heart of the jungle as you trek through the flora and fauna of the park.
Hearing the birdsong of exotic species, watching out for rare (and common) jungle critters, and enjoying the mysterious mood Cuc Phuong, your children will be beaming from ear to ear as you make the return trip to your hotel.
PS – have a look at our guide to the top hostels in Hoi An, Vietnam – for all budgets!
Learn new skills

Chat to locals

Fun day out
This is such an amazing chance to spend a special day with your family, as you leave Hanoi and make your way to the rural outskirts of the capital with your guide.
Once in the rustic heartlands of Vietnam, you'll get to meet local fishermen whose families have been making money from fishing for generations. Spend many hours with the welcoming fishing communities as you and your family learn about their lives and they teach you about their fishing knowledge.
An interesting, educational day trip from Hanoi, kids will soak up the experiences as they find out firsthand what it's like to grow up in a Vietnamese fishing village.
There'll be plenty of chances to try and catch a fish for yourself as you cast your net and join in the local chat with a cup on tea at the fishermen's houses. You might even get the chance to try paddling the traditional fishing boat or even, if you're really lucky, catch a fish by hand!
Best Cheap Day Trips from Hanoi
Quick to get to

A slice of local life

Learn about traditional ceramics
With its rich artisanal history stretching back through the centuries, it's amazing that Bat Trang is still the centre for Vietnam's ceramics and pottery.
Just 13 kilometres from the centre of the city, a visit to Bat Trang is not just an easy day out, but it's a cheap day trip from Hanoi, too. Go directly from your hotel with your guide on a comfy air-conditioned bus and arrive at the well-established village.
You'll get to watch the craftsmen spinning, painting and firing the pottery that has made this village so renowned throughout the country. It's so famous, in fact, that products from this town are known as Bat Trang Porcelain.
The secret is that this village is actually located in an area that's rich in a type of clay that's particularly suited to making fine pottery!
With a tradition going back seven centuries, it's no wonder that watching the people at work crafting beautiful ornamental ceramics is a mesmerising experience…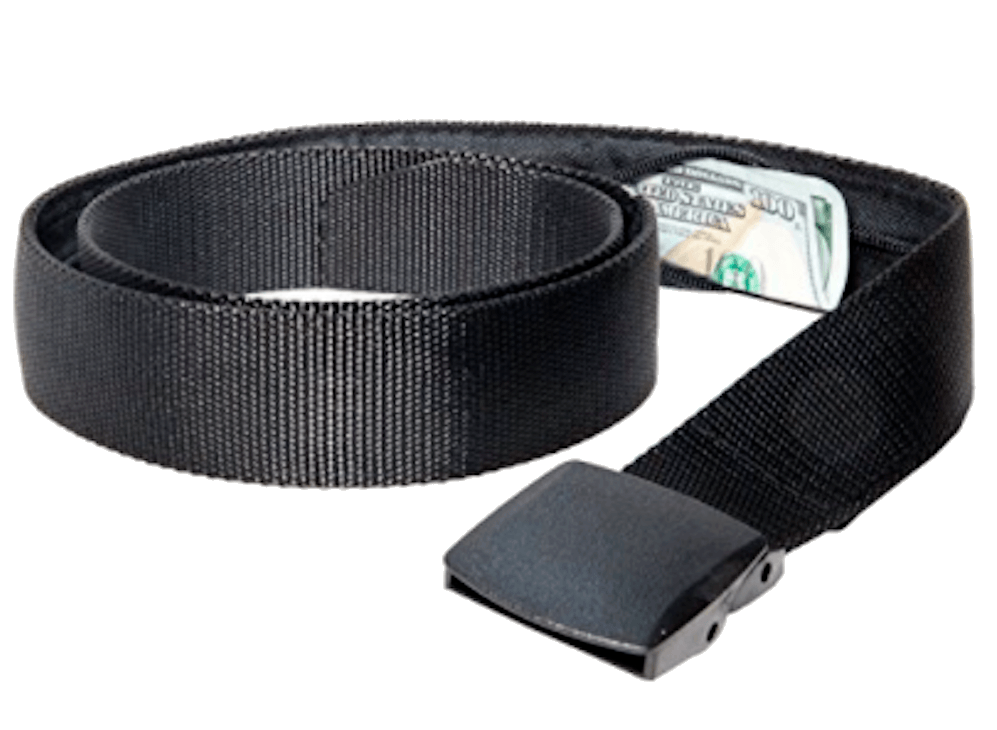 If you are traveling you should ALWAYS have emergency cash hidden on you! Security belts are great because they are affordable and can fit a ton of stuff in them (great for peace of mind!). Check out our favorite travel belt!
#12 – Mai Chau
Amazing road trip

Incredible scenery

Crazy cool karst formations
Mai Chau lies 135 kilometres from Hanoi and is the ideal cheap day trip from Hanoi as you get to soak up so much culture in one day.
Leave the city early as you make your way northwards. The remote mountain town is best reached by car, so get yourself a driver with a few friends and split the price to keep the costs low.
The three-hour drive to Mai Chau is so picturesque that it will have your nose pressed up against the car window for most of the time – you won't be able to stop snapping pictures.
Once in Mai Chau, you'll be under the spell of this majestic village. The rural valley is edge by soaring karst rock formations and tumbling rice terraces laced with bamboo villages.
You can enjoy the day here, walking around the amazingly beautiful luminosity of the rice paddies and being intoxicated by the relaxed way of life inside this time warp of a valley.
#13 – Duong Lam Ancient Village
Great for photographers

Lose yourself in the atmosphere

Explore an old village
Not just any old 'Ancient Village', but in fact, the oldest in Hanoi – even one of the oldest in the country – Duong Lam is definitely a must see place. And being very close to the city itself, this makes for a cheap day trip from Hanoi.
You could even make it into a half-day trip from Hanoi – but then you might not be able to tear yourself away from the beautiful, tumbledown streets with their old, higgledy-piggledy houses. Some are over 300 years old, and a few have even been restored to their former glory.
Take a bus from My Dinh Bus Station, get off and get a bus to Son Tay; from here you can either catch a bus to Duong Lam or get a taxi. Though it's not a direct journey, making the day trip from Hanoi to Duong Lam is rewarding – especially if you're somebody who loves architecture, quaint towns and getting lost in another world.
#14 – Phat Diem Cathedral
Incredible architecture

Great for design fans

Cheap bus
Definitely one for those who can appreciate a little bit of architecture, or who are huge fans of the way buildings are designed in general, then this is going to be a very fun day trip from Hanoi – that's for sure.
Set in the village of Kim Son this cathedral, originally built in 1892, doesn't particularly look like a classic cathedral. In fact, it looks more Vietnamese. But look closer and you'll see that it's not wholly that, either.
That's because this was done in an eclectic cocktail of European neo-gothic and Eastern traditions that's resulted in a unique building – even more unique for a cathedral.
When you're done snapping photos and marvelling at this material mix, grab some local food or explore the village.
Easily reached from a northbound bus from Hanoi to Kim Son, it's definitely a cheap day trip from Hanoi.
#15 – Van Phuc
Ride the local bus

Buy some silk

Watch local crafts
Get out of the city on a local bus from the French Quarter and make the inexpensive journey along with locals to the silk-producing village of Van Phuc. It's a fairly quick 8-kilometre journey out of town and a cheap day trip from Hanoi for those of you on a budget.
Van Phuc doesn't skimp on experience: a day spent there will mean lapping up the charm of the countryside and getting to see traditional crafts in action too.
A day here consists of exploring the traditional village and seeing the silk looms in action as weavers effortlessly create silk scarves, shirts and ties. Many of the workshops around the town also double up as shops and you'll get the chance to treat yourself to a new silk scarf or pick up a few gifts for family back home.
Final Thoughts on the Best Day Trips from Hanoi
It's really easy to spend a day out discovering what everyday life is like for locals who live outside of the city. You can learn some new skills too!
There are some magical day trips from Hanoi for kids: you can take them on an adventure that they'll never forget.
And why not romance your other half in a wondrous world of natural beauty at Halong Bay or hit the famous Vietnamese railway for a day out of the city?
Don't worry if your travel budget is a little tight: our selection of cheap day trips from Vietnam will give you incredible experiences – and won't leave your wallet empty either.
Editor in Chief at One Weird Globe, Aaron Radcliffe is a serial entrepreneur and world traveler. Born in the USA, Aaron now travels the world as a Digital Nomad while running his many online projects.
Latest posts by Aaron Radcliffe (see all)