Dreaming about crossing one of the most beautiful, serene and exotic paradises off of your bucket list? El Nido is a cluster of unspoiled islands off of the tip of Palawan Island in the Philippines, and is destined to inspire you!
This astonishing island is surrounded by aquamarine waters and magnificent rock formations, caves, lagoons, and sheer wonder and adventure! With anything from budget to luxury – the island has something for any kind of traveler who is looking for the best place to stay in El Nido or the most popular El Nido Palawan things to do!
If you're planning on visiting this awe-inspiring cluster of idyllic sandy beaches and coves, and adventuring around the most incredible islands with scenery you can only dream of, then this guide is for you!
We've found the absolute best things to do in El Nido, Palawan so that you can rest assured knowing that this riveting island mission is well worth the trip! After such an exciting time, you'll be leaving with a lightness in your step and a mind filled with azure-tainted memories to last you a lifetime.
Our Favorite Places to Stay in El Nido!
Although El Nido is not exactly a big island and is fairly easy to navigate – it's important to stay somewhere that suits your budget, tastes, and holiday style!
The Coolest Hostel in El Nido
Perfect location on Sunset Beach
Lively vibe in a serene environment
This fun and social hostel offers some of the best sunset views you'll get on the whole island! All of the islands you'll want to explore are right in the bay in front of the hostel.
A Great Budget Hotel in El Nido
Elegant villas with sea views
Close to amazing El Nido attractions
This elegant and affordable hotel is centrally located and close to the beach, with amazing views from the rooms and a top-class restaurant.
The Best Luxury Hotel in El Nido
Set in a cove surrounded by forest
Experience world-class service!
This perfectly located resort has an on-site marine sports center and the most exquisite views in every direction, with world-class service for all guests!
The Best Travel Backpack EVER MADE!?!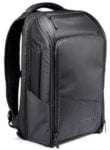 We are obsessed with backpacks – we've tried them all! And our favourite carry on backpack in the WORLD is the Nomatic Travel Backpack. This backpack has revolutionized the backpack industry and will change the way you travel forever :) Check it out here!
• The 31 Best Things to Do in El Nido •
Visit white sandy beaches and hidden lagoons
Snorkel in the surrounding blue waters
Discover the rich underwater scenery
El Nido is surrounded by amazing lagoons that make a fun day out exploring and enjoying the warm climate!
You'll be surrounded by incredible scenery and get to swim in remote lagoons and see the rich marine life in the tropical aquamarine water.
#2 – Wander Around Twin Beaches
Discover the popular twin beaches
Enjoy the mesmerizing combination
See the view from the viewpoint
One of the most popular things to do in El Nido Philippines is to head to the two beaches that make up the twin beaches – Nacpan and Calitang Beach.
Here, you'll get to explore both beaches and head to the viewpoint in between to get an incredible view of the combination!
Discover some of the world's best beaches!
Spend the day exploring
Enjoy the white sand and blue seas
El Nido boasts some of the most incredible beaches in the world and it's well worth spending a day exploring the beaches of the island.
Dip into the tropical waters and relax on the white sandy beaches and choose the perfect location to watch the sunset.
#4 – El Nido Full Moon Party
Party animals will love this!
Party the night away during a full moon
Join a gathering of free-spirited people
Discover the rich underwater scenery
Florescent face paint, sand between your toes, happy times with strangers and dancing the night away are just a few things to expect at a full moon party!
Once a month like-minded people come together on the island to have a good time and bask in the moonlight watching fire-dancing and live music!
Haven't Booked for El Nido? Read up on our favorite hostels in El Nido (for any budget)!
Island hop on a kayak
Get some outdoor exercise
Enjoy the incredible scenery
One of the best active things to do on the island is to rent a kayak and head out into the blue wonder to experience things from a new perspective.
You'll get to see the famous lagoons and white sand beaches and enjoy some snorkeling along the way!
#6 – Go Island Hopping
A very cool thing to do in El Nido
A must-do experience in El Nido
See the many famous islands
Explore at your own pace
When surrounded by so many scenic islands with limestone cliffs and aquamarine waters, you just can't help but want to see them all!
Island hopping is, without a doubt, one of the best things to do in El Nido and will take you to some incredible places!
Enjoy some time on a catamaran
Make the most of pristine waters
Head to the famous lagoons
Spending a day on a catamaran in El Nido is a fun and different way to get a new perspective of the island whilst making some new friends!
You'll get to head to the most scenic lagoons where you can swim and snorkel to your heart's content with amazing surroundings!
Enjoy the nutrient-rich waters
Discover the coral reefs
Find amazing marine life
El Nido boasts some of the best coral reefs that you'll find in the world. Get to discover beautiful lagoons, beaches, and the best snorkeling spots!
Be enchanted by the marine life, coral garden, and white sandy beaches, whilst being surrounded by clear blue waters.
#9 – Rent a Scooter
Make your way around the island
Explore at your own pace
Find the best viewpoints
Renting a scooter or bike from El Nido town is a great way to explore the island on your own personal journey and in your own time.
There are loads of viewpoints to discover, not to mention the many amazing beaches found all over the island!
Enjoy a one-of-a-kind exploration
Board a classic teakwood boat
Enjoy the surrounding beauty
Hopping on a 1960's teakwood boat is a very unique way to spend a day in El Nido and make some new friends along the way.
You'll get to experience the best islands and lagoons from a new perspective while enjoying basking in the warm sunshine!
Treat yourself to a massage
Relieve any tension
Revitalize your mind and body
If you're needing some time to relax and rejuvenate your mind and body after all the exploring, then this is the perfect activity for you!
Choose from a wide selection of massages as you kick it back and relax and let the pampering begin!
#12 – Go Diving
Water baby? You'll love this!
Marvel at the coral reefs
Discover the underwater world
Find amazing marine life
One of the best things to do in El Nido if you are a certified diver is to get underwater and marvel at the incredible coral reefs and marine life!
The island also offers open water courses for those who would like to experience the amazing coral reefs but aren't certified.
#13 – Dive an Underwater Tunnel
Discover El Nido's underwater tunnel
A favorite for divers!
Swim through the tunnel
Located about 1.5 miles from the shores of Dilumacad Island in El Nido, you'll discover the dive site that most local divers call 'The Tunnel".
Swim through the 40-meter tunnel that is found 12 meters under the surface and marvel at the fish and other sea life along the way!
#14 – Visit Nagkalit-Kalit Waterfalls
A great experience for adventurers!
Discover a 10-meter waterfall!
Hike through lush forest
Swim in the pools
Hike for an hour or two through lush forest to discover the incredible trough of water known as the Nagkalit-Kalit Waterfalls.
You'll find two falls and surrounding pools that are perfect to cool off after the humid hike through the scenic forests.
#15 – Rent a Clear-Bottom Boat
Fun for the whole family!
See marine life from a boat
Enjoy the crystal clear waters
Have fun on the water
Art Cafe rents out clear bottomed boats that make discovering the underwater life a breeze, and a fun day out!
Get warmed up as you explore the waters looking through the bottom of the boat and cool down swimming with the many fish underwater!
#16 – Sundowners on the Beach
The best way to end the day in El Nido!
Enjoy the white sand beaches
Find the perfect sundowner spot
Watch the sky change color
Savor one of southeast Asia's best beers whilst sitting on the best El Nido Palawan beach with friends or family.
Take a break from all the outdoor activities and exploring as you just relax with some cold drinks and embrace the changing scenery!
#17 – Enjoy Filipino Food
Foodies will love this!
Discover new exotic tastes
Find a variety of foods
Eat like a local
El Nido has no shortage of amazing places to grab a cheap, local, delicious meal! From street food to restaurants, there's so much to choose from.
Get adventurous and try some of the local favorites whilst on the island, and maybe find something you may love!
#18 – El Nido Party Boat
One of the best parties in El Nido
Enjoy unlimited booze!
Make new friends
Cruise around having fun
The El Nido Party Boat is a must-do experience for carefree travelers who are looking to have a good time!
You'll get to experience the scenic island hopping while enjoying unlimited booze, loud music, and like-minded friends!
#19 – Cathedral Caves
Architecture fan? You'll love this
Explore a cathedral within a cave!
Marvel at the tall ceilings
Find the hidden beach
Climbing through a narrow opening between jagged rocks and cliffs, you'll reach an amazing cathedral-like cave!
Within the cave, you'll find some unexpected beach sand with rays of light shining through the openings, plus some great photo opportunities!
Visit Big Lagoon with limited entry
Discover one of the 3 premium spots!
Marvel at the magical lagoon
Big Lagoon is one of the most famous premium spots in El Nido, with only 500 people being allowed in per day!
You can rent a kayak or a boat to get there and then spend the day enjoying the serenity and scenery with stunning islands in the distance!
#21 – Splash in Small Lagoon
Find the 'secret' small lagoon
Rent a kayak or boat
Enjoy the warm shallow water
The small lagoon is found through a narrow gap in between 2 big rocks, that leads you through to a small lagoon that feels super secret!
You'll find delicate corals with small fish hiding in them so it's the perfect place for snorkeling, or just to splash about!
Hop to different islands and beaches
Marvel at the Matinloc Shrine
Hear the local stories and history
There's no better way to spend a day in El Nido than island hopping to make your way to discover the Matinloc Shrine and its history.
Swim and snorkel in the clear blue waters around the island before reaching the shrine and diving into El Nido's history.
#23 – Zipline at Las Cabanas
A great adrenaline activity in El Nido!
Get your adrenaline pumping!
Enjoy scenic views
Zipline down to Las Cabanas Beach
This amazing El Nido Palawan Beach has everything you could want from a tropical island beach: white sand, clear water, and a palm-tree lining.
The extra feature that stands out, however, if the fun zipline to get there! Enjoy the 750-meter long zip line with the most gorgeous scenery around!
Immerse yourself in beautiful beaches and caves
Experience Bacuit Bay
Discover Cudognong Cave
Experience all the best beaches of Bacuit Bay along the way, as you make the most of the warm waters and amazing marine life.
Ultimately make your way to the Cugodnong Cave where soldiers hid during WWII, a fascinating step into history!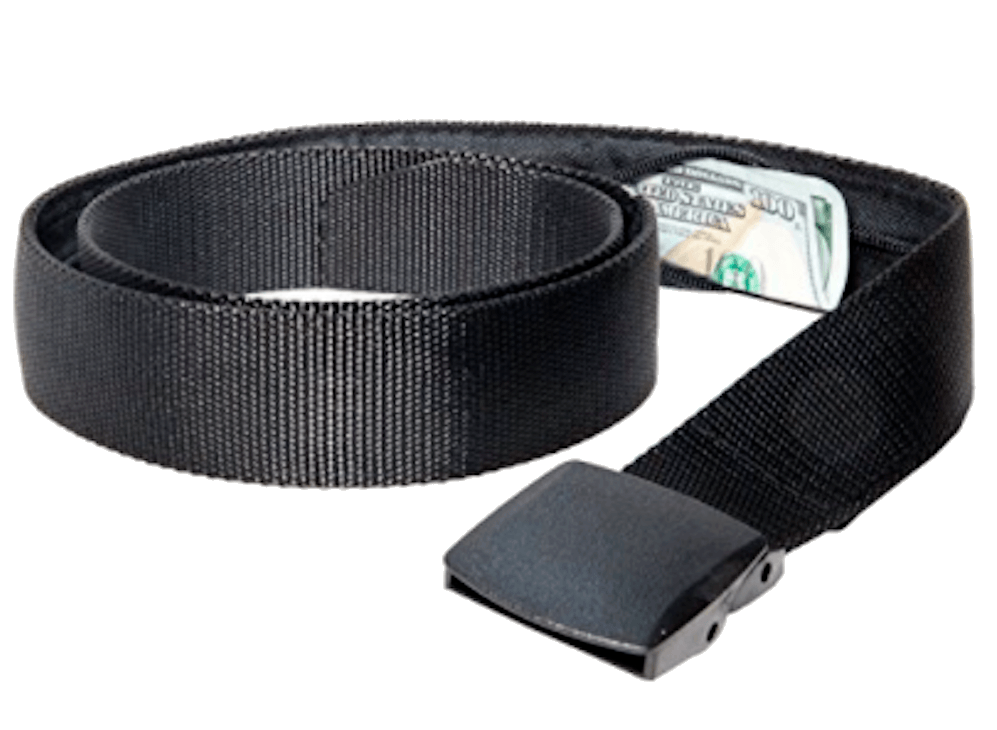 If you are traveling you should ALWAYS have emergency cash hidden on you! Security belts are great because they are affordable and can fit a ton of stuff in them (great for peace of mind!). Check out our favorite travel belt!
#25 – Listen to Live Music
One of the best free things to do in El Nido
Find one of the many restaurants with live music
Enjoy the atmosphere
Listen to some chilled tunes
If you're wondering what to do in El Nido in the evening, some live music may be just the thing for you!
Many of the beachside restaurants and bars, like Pukka Bar, have live performances at night where you can sit back and relax and enjoy the atmosphere.
#26 – Explore Snake Island
Explore the long snake-shaped island
Climb the rocky hills
Enjoy panoramic views
This snake-shaped island off the coast of El Nido is the perfect place to go exploring for an hour or two!
You'll be able to find panoramic views from the top of the rocky hills, and visit one of the floating bars to quench your thirst!
#27 – Have Fun at Happiness Beach Bar
Chill-out on the chair swings
Enjoy the beach bar vibe
Sip on delicious cocktails!
Happiness Beach Bar is a great place to get swept up in the lively beach atmosphere with a drink in hand and some good company.
Enjoy the cozy swings as the bartenders fix you some strong cocktails with yummy snacks, and simply enjoy the scenery!
#28 – Discover Hidden Beach
A relaxed way to spend the day in El Nido
Find the scenic secret cove
Enjoy the hidden small lagoon
Marvel at the rock formations
Hidden Beach is one of the best examples of what makes El Nido so special. This El Nido Philippines beach is a wonderful place to spend some time exploring!
Only locals know how to get there, so make some friends or rent a boat to lead you to the secret cove, and enjoy the tranquility!
View the island from a vantage point
Enjoy some exercise
Do the exciting canopy walk
Taraw cliffs will lead you up to a viewpoint from which you can marvel at Bacuit Bay below and enjoy some fresh air.
You'll get the chance to walk through stairways and an exciting hanging bridge canopy walkway on the way to the top!
#30 – Chill at Corong Corong Beach
One of the most popular things to do in El Nido
Visit the many beach bars
Marvel at the turquoise waters
Enjoy the lively atmosphere
This beach is near the main tourist destination in El Nido and offers a lively atmosphere with beach bars and restaurants.
Like anywhere on the island, you're guaranteed great views and clear blue waters to swim, snorkel and enjoy!
#31 – Nacpan Viewpoints
One of the best views in El Nido
Get the perfect panoramic picture
See the crystal clear water from above
Climb to the Nacpan viewpoint
If you're looking for the perfect Insta-photo before leaving this idyllic island, then this viewpoint is where you want to head to.
You'll get the perfect panoramic overview of the palm-lined beaches and turquoise waters that surround the white sand beaches!
Final Thoughts
El Nido isn't the easiest island to access, but the location makes its idyllic scenery so much more rewarding for those who reach its pristine beaches.
The coast is a maze of limestone cliffs, incredible caves, lagoons, and amazing secret beaches that are any adventure travelers dream!
It's the kind of place where you could easily fall in love with the island-hopping lifestyle and just want to explore the incredible El Nido islands for weeks on end!
With so many things to do in El Nido Palawan, Philipines, and its stunning landscape and endless beaches. There's no reason to wait another moment to visit this amazing destination. Paradise is calling!
***Disclaimer*** Some of the links in this post are affiliate links. This means that if you book your accommodation through the site, One Weird Globe will earn a small commission at no extra cost to you. Your support helps me keep the site going :)
Aiden travels for two things - food and sports! An avid football-fanatic, Aiden eats his way through Europe while catching every football he can manage! When he is not chasing matches around the continent, Aiden lives in Birmingham, UK.
Latest posts by Aiden Higgins (see all)