Miami Beach might take everyone's attention when it comes to a Floridan beach resort, but Fort Lauderdale is up there as one the state's best seaside destination. With its charming waterways, lively beach bars, and miles of sandy shoreline, it's the place to be for quintessential Sunshine State fun.
Considering where to stay in Fort Lauderdale can be tricky though. It's not simply made up of one beach, and distances between certain areas can mean the difference between great or no nightlife.
Don't worry though: we've come up with this guide to the seven best neighbourhoods in Fort Lauderdale so you can cherry-pick the one that's perfect for you.
Here we go!
Quick Tips – Where to Stay in Fort Lauderdale
Where to Stay in Fort Lauderdale
If you're looking for the best of the best, then look no further than these three gems, the top places to stay in Fort Lauderdale.
Best Hostel in Fort Lauderdale
Quite literally the best hostel in Fort Lauderdale, The Blue House Guesthouse is set right in the middle of town. There are a selection of different room choices, not just dorms, as well as a good shared kitchen to make full use of. Chill out by the hot tub or watch a bit of Netflix in the common room.
Best Budget Hotel in Fort Lauderdale
If you're looking to save money on your trip, then you should definitely consider North Beach Hotel. This budget hotel in Fort Lauderdale boasts pools and jacuzzis for relaxation and soaking up the sun. Though rooms are simple, they're modern, spacious and very well maintained.
Best Splurge Hotel in Fort Lauderdale
For one of the coolest hotels in Fort Lauderdale, this one won't disappoint. A branch of the luxury W chain, it's situated right on the beach and is packed full of everything you could ever want for a high-end stay. From seafront balconies to restaurants and rooftop pools, this awesome hotel has it all.
Fort Lauderdale 7 Best Neighborhoods to Stay in 
Let's get into the nitty-gritty of the seven best neighbourhoods of Fort Lauderdale. Each area is perfect for different types of travellers, so make sure you opt for the neighbourhood that gets you hyped!
Neighborhood #1 – Los Olas
(Best neighborhood in Fort Lauderdale for your first time!)
COOLEST thing to do in Los Olas – stroll the boulevard, window shop, and enjoy the tropical breeze
BEST place to visit in Los Olas – jump on a riverboat to explore the waterways known as 'the Venice of America'
One of the main thoroughfares that cuts through Fort Lauderdale and runs right down to the beach, Los Olas is a happening area. The perfect neighbourhood for a first time trip to Fort Lauderdale, there's a little bit of everything going on here. If you've only got a few days in the city, we'd recommend basing yourself here.
Brimming with chic eateries, boutiques, bars and beautiful people, Los Olas is the place to stay in Fort Lauderdale if you get bored easily. There's basically everything you could want out of the city on the doorstep. And as a bonus, there's always the beach.
More Awesome Things to do and see in Los Olas
Soak up the Art Deco ambience and enjoy a cocktail or two at Elbo Room, made famous in 1960's flick Where The Boys Are
Amble along the Riverwalk with all its yacht moorings and palm trees; on Sundays, there's street food stalls and live music
Gaze at the multi-million dollar houses from Colee Hammock Park
Eat your fill of authentic Italian ice cream and other frozen treats at Gelato-go
Tuck into some choice diner fare at Floridan – it's a colourful and classic spot to people watch, too
Simply sit on the sand at Los Olas Beach and take it all in
Best Hostel Los Olas
For your first time in Fort Lauderdale, staying at the cool Los Olas hostel that is Crocodhouse is a great option. It's a chilled place to stay not too far from Los Olas Beach, complete with outdoor space for barbecues as well as a hammock to unwind in. Backpackers will love this place.
Best Budget Hotel in Los Olas
Tropical Oasis consists of condos set near the beach, close to Los Olas Boulevard. Staying here means having the use of a full kitchen, seating and dining area – a whole lot of room. There are outside facilities to use and free parking if you want it. It's an easygoing, clean, cosy place to stay in Los Olas.
Going to Tampa? This guide on fun stuff to do in Tampa hits all the highlights!
Best Splurge Hotel in Los Olas
Looking for a high-end hotel in Los Olas? Riverside Hotel is the one for you. There's a touch of old-fashioned charm about the place, which features a lot of palm trees and an outdoor swimming pool, too. Rooms are large, views of the riverside are lovely, and it's generally a beautiful spot.
Neighborhood #2 – Fort Lauderdale Beach
(Where to stay in Fort Lauderdale close to everything!)
COOLEST thing to do in Fort Lauderdale Beach – windsurfing is a must when you're in this neck of the woods
BEST place to visit in Fort Lauderdale Beach – it sounds simple, but the beach is where it's at
Set just along the coast from Los Olas Beach, Fort Lauderdale Beach is the palm-fringed, sandy stretch of quintessential Florida goodness. This neighbourhood of Fort Lauderdale is set over seven miles of oceanfront and comes complete with a long promenade bursting with shops and restaurants to enjoy.
It's an award-winning beachfront – and a top spot to enjoy water sports. Being such a large stretch of coast, it's got to be the best neighbourhood in Fort Lauderdale close to everything: it's right in the middle of the action. You're never too far from a lively bar or a stunning section of beach.
More Awesome Things to do and see in Fort Lauderdale Beach
Get your skates on and join the rollerbladers on the dedicated in-line skating paths at Hugh Taylor Birch Skate Park
And whilst you're there, make sure you check out the freshwater lagoon and try to spot the wildlife
Take a step back in time at the Bonnet House Museum & Gardens, a 1920s-era plantation house
Go for a dip and do some lane swimming in the Olympic-sized pool at the International Swimming Hall of Fame Museum
Rent a bike a cycle along the boardwalk, stopping off at Park & Ocean for a huge burger lunch and a beer
Best Hostel Fort Lauderdale Beach
Beach Gardens isn't a hostel – but it is a perfect place for backpackers to stay in Fort Lauderdale Beach. Get your friends together and book yourselves a studio room. Enjoy life by the beach, in the pool, and chilling in the gardens. Studios have kitchenettes and balconies. No frills, but ideal.
Best Budget Hotel Fort Lauderdale Beach
A laid back offering, Nobleton Hotel is a good option for a budget hotel in Fort Lauderdale Beach. It's a classic beachside hotel with a relaxed, resort feel. Spend your days swimming in the pool, lounging on the terrace and cooking yourself a barbecue lunch. Rooms come with kitchens – great for sticking to budgets.
Best Splurge Hotel in Fort Lauderdale Beach
This Hilton right on Fort Lauderdale Beach is a high-end option. It's a towering hotel and the higher up you go, the more amazing those sea views get! There's a large outdoor pool surrounded by numerous sun loungers, as well as a sun terrace and chic dining options to enjoy. Luxurious, in a word.
The Best Travel Backpack EVER MADE!?!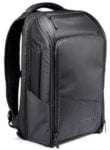 We are obsessed with backpacks – we've tried them all! And our favourite carry on backpack in the WORLD is the Nomatic Travel Backpack. This backpack has revolutionized the backpack industry and will change the way you travel forever :) Check it out here!
Neighborhood #3 – Downtown
(Where to stay in Fort Lauderdale for nightlife!)
COOLEST thing to do in Downtown – listen to live jazz at Mango's Restaurant
BEST place to visit in Downtown – head to Stranaham House for a slice of history
A world of high-rises, businesses and condos, Downtown Fort Lauderdale is also the best neighbourhood for nightlife. This is a busy, bustling area full of all the delights you would expect from the most urban part of town; there's always something going on here – day or night.
Staying here means you will also be spoilt for choice when it comes to everything from restaurants, museums and late-night drinking. As the sun sets the area hots up, with beachgoers leaving the sea behind and heading inland to party the night away.
More Awesome Things to do and see in Downtown
Get to grips with the natural world at Museum of Discovery and Science
Watch a live performance at Broward Center for the Performing Arts; comedy, music, plays, you name it, they put it on
Dance the night away to the sounds of hip hop and reggae at Club Euro Nightclub
Mosey on down to Tacocraft at happy hour for discount tequila and a few Mexican snacks
Go watch a band play at Revolution – a live music venue with multiple indoor and outdoor stages
Ease your hangover with some modern art at the calming NSU Art Museum Fort Lauderdale
Best Hostel in Downtown
In walking distance to Los Olas and Fort Lauderdale Beach, this Downtown lodging is a perfect spot for backpackers who want their very own slice of nightlife. It might not be a hostel, but this share house-type accommodation is a social space to meet people, complete with garden, kitchen and friendly staff.
Best Budget Hotel in Downtown
Downtown Fort Lauderdale's top budget hotel has to be The Drift. This place boasts lush tropical gardens and low-key rooms with shuttered windows and seating areas. A cool Fort Lauderdale hotel, there's a boutique feel but without the pricetag that comes with that sort of thing.
Best Splurge Hotel in Downtown
A modern, clean, crisp luxury hotel in Fort Lauderdale, this is a calm spot to relax in the bustling Downtown area. There's a hotel bar serving up fresh cocktails and a serene outdoor pool complete with views of the city. Hire bikes and pedal to the beach, then return for the nightlife on this hotel's doorstep.
Neighborhood #4 – Imperial Point
(Best neighborhood in Fort Lauderdale for families!)
COOLEST thing to do in Imperial Point – stroll along the myriad waterways in the surrounding area
BEST place to visit in Imperial Point – head to Dottie Mancini Park with its playgrounds and tennis courts
A laid back, local neighbourhood in Fort Lauderdale that's perfect for families, Imperial Point is close to shopping, restaurants and the all-important beach. Staying here means sharing the areas with other families – a quiet place where you and your children can cycle around and go to playgrounds.
Surrounded by nature, there are plenty of things to do to keep the little ones (and you) entertained. Gardens, waterways, winding paths and nearby parks mean you won't get bored. Lacking in tourists and without too much of the glitz and glam of a beachside location, it's a homely place to be.
More Awesome Things to do and see in Imperial Point
Try out some traditional German food at Cypress Nook – they've got a nice, shady courtyard to enjoy your meal in
Take a boat ride along the many rivers and waterways that run through the area
Amble down towards the beach and spend a day enjoying the sun, sea and sand with your children
Go on a road trip down the Fort Lauderdale coast and explore the many parks along the way; stop at somewhere like Red Reef Park and cook yourself up a barbeque
Be amazed at the wildlife as you stroll along the boardwalk at Gumbo Limbo Nature Center
Best Hostel Imperial Point
This resort may not be a hostel, but it's got great prices and is an easygoing place to stay that'll suit those on a budget. It's run by friendly, helpful staff, boasts clean, comfortable rooms and even has its own outdoor pool. Getting to the beach from here is not difficult at all, either.
Best Budget Hotel in Imperial Point
Those looking to save some money on hotel prices will love this budget hotel in Fort Lauderdale's Imperial Point neighbourhood. Complete with an outdoor pool where you and your family can splash around, there's also a fitness centre for adults. The laundry service is very convenient, too!
Best Splurge Hotel in Imperial Point
A high-end hotel in Fort Lauderdale, this branch of Courtyard straddles the border between Imperial and Lauderdale-by-the-Sea. With its attractive outdoor area, swimming pool, and proximity to the beach, it's a great spot for a splurge option in Imperial Point. Rooms boast garden-view balconies.
Neighborhood #5 – Harbordale
(Where to stay in Fort Lauderdale on a budget!)
COOLEST thing to do in Harbordale – take a water taxi from Harbordale and cruise the rivers
BEST place to visit in Harbordale – enjoy fresh seafood at Boatyard as you watch the ships roll in
Harbordale is Fort Lauderdale's budget neighbourhood. This is often where people choose to stay the night before they board a cruise – that's because it's very close to the harbour (hence the name) where cruise ships rock up. Even so, Harbordale has a chilled, suburban vibe.
Here you will find bars, restaurants, shops and cafes that keep the residential population busy and entertained. It's a neighbourhood known for its young professionals, who live here for the atmosphere, the parks and the waterside wanderings on offer. Perfect for budget travellers looking for a different side of town.
More Awesome Things to do and see in Harbordale
Walk along the water's edge at Cliff Lake Park, a scenic stretch home to a sizeable population of different bird species
Meet some locals at Village Well Pub – the perfect spot for a late-night drink or two
Go for a swim in the outdoor swimming pool at Croissant Park
Try out some new beers at LauderAle, a funky brewery that's popular with local beer aficionados
Hop over to nearby Dania Beach Ocean Park, which is a great spot for walking along the pier and enjoying a sundowner
Best Hotel for Backpackers Harbordale
The Lauderdale Boutique Hotel is a lovely little spot to enjoy in the Harbordale neighbourhood. Each room opens out onto a communal outdoor seating area, making for a nice spot to get to know other travellers. Everything's very clean and there are lush gardens to relax in, too.
Best Budget Hotel in Harbordale
This budget hotel in Harbordale, Fort Lauderdale, is the top choice if you're looking to get the most bang out of your buck. Complete with a gym, an in-house dining option, and a buffet breakfast, this branch of Holiday Inn Express has you covered. The staff here are also very helpful.
Best Splurge Hotel in Harbordale
If you're looking for a high-end hotel in Fort Lauderdale, this place in Harbordale is going to suit you just fine. This luxury hotel boasts stunning interiors, large rooms and a very fancy outdoor pool area. With professional staff and a delicious restaurant to enjoy here, it's no wonder this is Harbordale's best splurge option.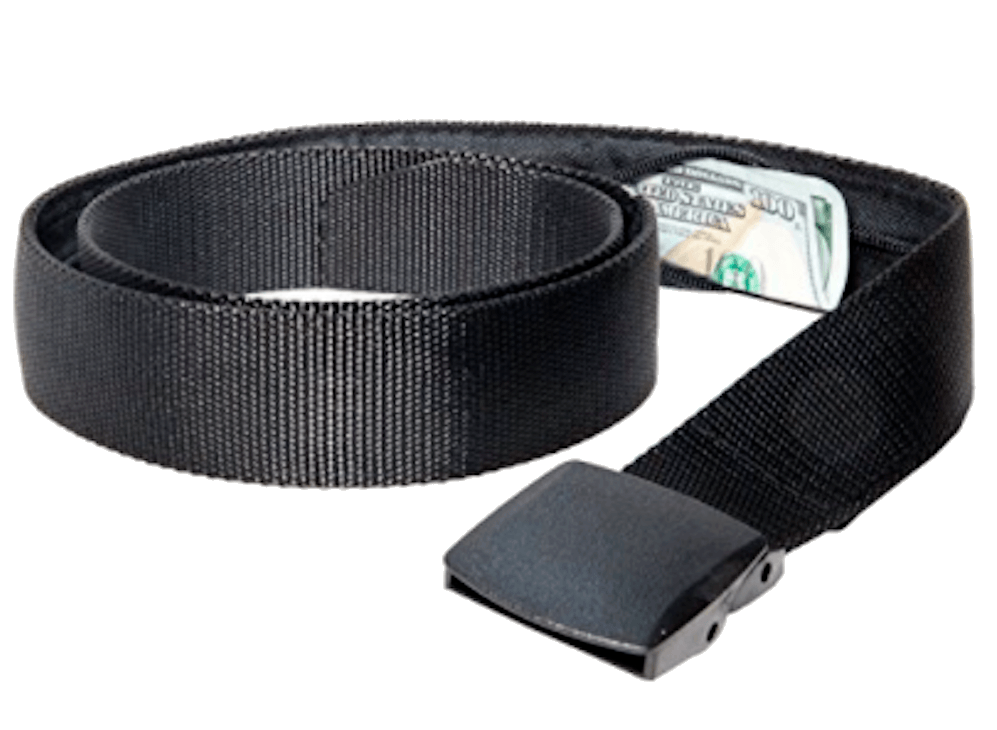 If you are traveling you should ALWAYS have emergency cash hidden on you! Security belts are great because they are affordable and can fit a ton of stuff in them (great for peace of mind!). Check out our favorite travel belt!
Neighborhood #6 – Hollywood Beach
(Best neighborhood in Fort Lauderdale for couples!)
COOLEST thing to do in Hollywood Beach – head to the white sand beach, pull up a sun lounger and relax
BEST place to visit in Hollywood Beach – learn about sea turtles at Carpenter House
Located between Fort Lauderdale and Miami Beach in the south, Hollywood Beach is the best neighbourhood in Fort Lauderdale for couples. It's here where you'll be able to relax, unwind and enjoy spending time together away from the tourist crowds of both these sometimes hectic resort locations.
Hollywood Beach is primarily beach – a slice of land sandwiched between the Stranahan River and the sea. This is a beautiful location with its own stretch of sand that's kept uber clean. You'll be spoilt for choice for activities, things to do, and places to spend a romantic evening.
More Awesome Things to do and see in Hollywood Beach
Pedal along the boardwalk with a rental bike and explore the beachfront in its entirety
Visit Lake Forest Park with its mangroves and pathways – as well as beautiful views of the glittering lake
Take a kayak out onto the waters of the lake itself and get to grips with the waterways, discovering wildlife along the way
Stop off for ice cream at Zack's Snacks Hollywood Beach
Grab tacos for lunch at Taco Beach Shack; it's a chilled-out spot for tacos complete with ping pong tables
Have a romantic meal at Latitude Restaurant and Bar – the perfect spot
Best Hostel in Hollywood Beach
A beautiful boutique hostel that's sat right on the beach and boardwalk in the heart of Hollywood Beach. They've got bicycle and surfboard rental, they put on barbecues, and there's even a Mexican bar and restaurant to enjoy here. When can we book?
Best Budget Hotel in Hollywood Beach
A fantastic option for a budget hotel in Hollywood Beach, this is a pretty cool spot. Painted in a colour scheme of aqua blue and white, and with tiled floors, this feels like an old school motel that's undergone a hip renovation to modern-day beachside retreat. Budget bonus: rooms come with kitchenettes.
Best Splurge Hotel in Hollywood Beach
If you really feel like treating yourself and your partner to a slice of beachside luxury, then this high-end hotel in Hollywood Beach is the place for you. Set on the beach itself, complete with sun loungers and a huge outdoor pool, The Diplomat is the perfect choice if you want sea views and interior luxuries.
Neighborhood #7 – Lauderdale-by-the-Sea
(Best neighborhood in Fort Lauderdale for nature lovers!)
COOLEST thing to do in Lauderdale-by-the-Sea – wake up super early and watch a beautiful Atlantic Ocean sunrise
BEST place to visit in Lauderdale-by-the-Sea – visit Anglin's Fishing Pier (South Florida's longest pier!)
In the northern part of Fort Lauderdale, you'll find the charming area of Lauderdale-by-the-Sea. There are two and a half miles of beach here, as well as a famous pier, but the prime attraction is the sea itself. Snorkelling and diving are the main event here, making this the best neighbourhood for nature loves in Fort Lauderdale.
People come from far and wide to discover the tropical reefs just off the shore here, with their rainbows of tropical fish and sea turtles. It's easy to get around to other parts of Fort Lauderdale here, with a bus service, but Lauderdale-by-the-Sea has a charm all of its own – and plenty of stuff to do.
More Awesome Things to do and see in Lauderdale-by-the-Sea
Dive one of the 12 shipwrecks along the coast; pick up an underwater map to discover the maritime history of the area (don't forget your underwater camera)
Grab a bench in the shade of the lush, palm-filled seaside El Prado Park and watch the world go by
Tuck into cheesecake and an iced coffee at Aruba Beach Coffee and enjoy the lively local atmosphere
Watch live music performances along the seafront walkway on Sundays
Stake out a spot at the beach and spend a day of laying out in the sun and splashing around in the sea
Best Hostel Lauderdale-by-the-Sea
The Hotel Deauville may be called a hotel, but this place has a selection of dorm rooms as well as private rooms – all of which open out onto an open-air courtyard. The best hostel in Lauderdale-by-the-Sea, it's a creative space with funky artwork and a chilled atmosphere.
Best Budget Hotel in Lauderdale-by-the-Sea
A sweet little holiday village that's right in the heart of Lauderdale-by-the-Sea, Beachside Village Resort is a great budget option. The rooms here are bright, beach-themed and airy for a charming stay. There are two heated outdoor pools and shaded areas to lounge around in, all a short walk from the beach.
Best Splurge Hotel in Lauderdale-by-the-Sea
A top place to stay in Lauderdale-by-the-Sea, this lovely hotel is right on the beachfront itself. Rooms come with balconies boasting sea views – perfect for sunrise. There's an outdoor pool surrounded by palm trees, a variety of rooms to suit your needs, and a sultry beach bar for evening cocktails.
Final Thoughts on Where to Stay in Fort Lauderdale?
Fort Lauderdale is definitely one of the most popular coastal destinations in Florida. It's got sun, it's got beaches, it's got awesome food and it's got plenty of bars, shops and things to do. Whether you're here for the snorkelling, or simply want to lay out in the sun all day, this city has you covered.
Our favourite area has to be Lauderdale-by-the-Sea. Los Olas is fun, and so is Downtown, but both can be pretty hectic; Lauderdale-by-the-Sea is chilled, great for diving, and has a fun nightlife.
Of course, it might not suit everyone. All the best neighbourhoods in Fort Lauderdale have their pros and cos, so make sure you go for the one that sounds like the most fun to you.
Know any hidden spots in Fort Lauderdale? Neighbourhoods we skipped? Tell us in the comments!
***Disclaimer*** Some of the links in this post are affiliate links. This means that if you book your accommodation through the site, One Weird Globe will earn a small commission at no extra cost to you. Your support helps me keep the site going :)
Clair is a travel addict and a staff writer for One Weird Globe! A Nomad since birth, Clair has lived all over the world, calling home wherever she is in the moment. Having traveled half the world, Clair is working on a memoir about her experiences in hopes to inspire others to travel and experience this amazing planet!
Latest posts by Clair Ricketts (see all)