Hanoi is the capital of Vietnam and its second largest city! This means it is a great destination for learning about the nation's turbulent history, as well as discovering its unique and fascinating culture, cuisine and nightlife.
As a large Asian city, navigating the different neighborhoods can be daunting for Western visitors. Many are quite densely populated, and have a lot of accommodation options available.
That's why we have created this guide! We've figured out the seven best neighborhoods in Hanoi, as well as the best accommodation in each of them, to help you plan your upcoming trip to the city.
So let's dive right in!
Quick Tips – Where to Stay in Hanoi
Where to Stay in Hanoi
Looking for a specific place to stay? These are our highest recommendations for places to stay in Hanoi.
Offering paroramic views from the top of this penthouse apartment, there is no better place to truly take in the Hanoi skyline than from this unique BnB! Putting you within walking distance of the city center, there is no better place to call home!
This excellent hostel in the Ba Dinh neighborhood gives you a great introduction to the city! Not only is it in a calmer area, but Chip's House emphasise the social aspect of living in a hostel. The large communal areas are inviting, and there is a great balcony with views towards the lake and city.
Best Budget Hotel in Hanoi
Whilst firmly within the budget hotel range price wise, the Royal Hotel goes above and beyond with the quality of their product! Rooms are bright and spacious, and service levels are second to none. There is a fantastic breakfast spread every morning.
Best Luxury Hotel in Hanoi
Truly the peak of luxury in Hanoi, the Oriental Jade Hotel takes our top spot thanks to the fantastic guest reviews! It comes with a rooftop pool that provides guests with mesmerising views across the city centre. There is also a fitness centre on-site and concierge service.
Hanoi 7 Best Neighborhoods to Stay in
Let's take a look, in more detail, at the seven best neighbourhoods in Hanoi. Each caters to different interests, so be sure to pick the neighbourhood that's right for you.
Neighborhood #1 – Ba Dinh
 Best neighborhood in Hanoi for your first time!
COOLEST thing to do in Ba Dinh – relax at Hanoi Botanical Garden where you can admire native and exotic plant life
BEST place to visit in Ba Dinh – learn about the life and legacy of Ho Chi Minh at the eponymous museum in the heart of the area
Just north of the city centre proper, Ba Dinh is a calm suburb that packs a lot of charm! For first time visitors, staying in Ba Dinh allows you to ease yourself into the chaos of Hanoi whilst still having plenty of historic attractions of its own. It is also well connected to the other central neighborhoods, so you can explore further afield at leisure.
Ba Dinh is also less favoured with tourists – mostly because all of the other attractions are in other parts of the city. This means the streets are filled with locals, and the restaurants give you a more authentic look into local life! 
More Awesome Things to do and see in Ba Dinh
Hire a cyclo from a local vendor and take an adventurous trip through the city – definitely for the faint hearted

Wander around the street markets in the evenings – they often change location, but are based in the centre and have great street food offerings

The Temple of Literature is not a religious temple, but rather a large shrine to books – here you can browse collections of Vietnam's finest scholars

The Imperial Citadel of Thang Long is an important historical landmark in the city that has UNESCO World Heritage Status

Discover Ba Dinh Square – historically the location where the declaration of independence was read, it is now a thriving city hub
Best Air BnB in Ba Dinh
Located right in the heart of Hanoi, this BnB has the kind of trendy boutique style that will mkae you fall head over heels in love! With its bright sunny rooms and chic design, you are sure to be spending most of your tike soaking in the relaxing vibes!
Best Hostel Ba Dinh
This quaint hostel has a huge social space with sofas, tables and a long balcony with views across the city! It is situated close to the lake, giving you a peaceful location to unwind after a long day of exploring. WiFi can be accessed throughout the hostel, making this a popular option with digital nomads.
Best Budget Hotel in Ba Dinh
Another hotel in a great location, this is situated a little bit closer to the city centre giving you easy access to all the main attractions! For budget travellers, rooms at ARL Kim Mã are very well priced – with many of them not being much more expensive than hostel dorms. They offer free parking.
Best Luxury Hotel in Ba Dinh
Whilst there aren't many luxury hotels in Ba Dinh, this five star apartment is well worth splurging on if you want a calm oasis away from the busy city! They have both a one bedroom and a two bedroom option, and breakfast is included as part of your rate. 
Neighborhood #2 – Hoan Kiem
 Where to stay in Hanoi close to everything!
COOLEST thing to do in Hoan Kiem – go temple hopping – there's at least one on every street and a few big ones scattered around the area
BEST place to visit in Hoan Kiem – learn about the Vietnam War from the Vietnamese perspective at Hoa Lo Prison Museum
Hoan Kiem is the most central district in Hanoi and where most of the tourist activity is located! If you want to discover the Hanoi described in the guide books, look no further than Hoan Kiem. The streets are packed with temples, historical buildings and vibrant bars. This is another great choice for first time visitors, though can get quite hectic.
Despite being the city centre, Hoan Kiem is also one of the cheapest neighborhoods in the city! This is fantastic for those that want to discover the main attractions in the city – and indeed in the entire country – without overspending. 
More Awesome Things to do and see in Hoan Kiem
Visit Beer Corner – the infamous nightlife hotspot of the region where you can get cheap beers and mingle both with fellow tourists and locals

St Joseph's Church is a large catholic church that was built during the French colonial period, and is a great example of architecture from that period

Hoan Kiem Lake is a great spot for a relaxing stroll away from the hustle and bustle of the rest of the area – they also run boats to the temple

Whilst in the lake area, make sure to stay for the water puppet show – a true spectacle right in the heart of the city

As the tourist hub, there are plenty of Vietnamese restaurants dotted around Hoan Kiem – for some authentic BBQ, go to Xuan Xuan Hanoi
Best Air BnB in Hoan Kiem
The second you see this large balcony looking over the skyline of Hanoi, you will know you are home! With it warm and cozy atmosphere and a location near all the best sights and cafes in the capital, this is the perfect place to base yourself out of!  
Best Hostel Hoan Kiem
Cocoon Inn operates similarly to a pod hostel – where each bed has its own private space with lights and plug sockets! It has a warm and welcoming atmosphere that ensures it has plenty of excellent guest reviews. Breakfast is included in the rate, as are daily tours of the city departing from reception.
Heading to Ho Chi Minh? Save some money with our guide to the coolest hostels in Ho Chi Minh!
Best Budget Hotel in Hoan Kiem
For a little bit of an upgrade without breaking the bank, head to the Phoenix Palace Hotel Hanoi where you can sleep in style for a great price! They offer a buffet breakfast every morning that comes with vegetarian, vegan and gluten free options. Rooms are fully soundproofed, giving you a calm haven.
Haven't Booked for Hanoi? Read up on our favorite hostels in Hanoi (for any budget)!
Best Luxury Hotel in Hoan Kiem
The Oriental Jade Hotel is truly one of the most luxurious accommodation choices in the city! This exclusive hotel comes with a five star rating thanks to the spacious rooms, excellent service and unbeatable facilities. There is a pool and sunbathing area on the roof, giving you views across the city.
The Best Travel Backpack EVER MADE!?!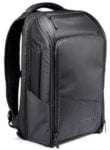 We are obsessed with backpacks – we've tried them all! And our favourite carry on backpack in the WORLD is the Nomatic Travel Backpack. This backpack has revolutionized the backpack industry and will change the way you travel forever :) Check it out here!
Neighborhood #3 – Tay Ho
 Where to stay in Hanoi for nightlife!
COOLEST thing to do in Tay Ho – party at the Savage Club Hanoi, a popular techno club with expats
BEST place to visit in Tay Ho – wander along the dyke road and admire the large mosaic celebrating the city's 1000th year as the nation's capital
Whilst Hoan Kiem contains the city's most famous nightlife, Tay Ho is somewhat up and coming in this department and is well worth a visit if you want to do some partying! A popular area with expats, the bars and clubs here are a little more expensive but totally worth it for their excellent range of drinks and music.
During the day Tay Ho seems to completely transform into an entirely different neighborhood! It becomes a sleepy lakeside area, giving you a calm spot to nurse a hangover – or simply to relax after exploring the bustling centre.
More Awesome Things to do and see in Tay Ho
Hanoi Rock City is the premiere music venue in the city, offering international and local acts in a variety of genres

Wander down to the flower market every day and witness the colorful displays and passionate bartering – best in the early hours before 7am!

Tay Ho Weekend Market is another great market in the area that operates every week – head there to try out some great street food

Want a great bar to start off your night on the town? The aptly named Sunset Bar has unbeatable views across the lake and great cocktails

Tran Quoc Pagoda, one of the most easily recognisable landmarks in Vietnam, is situated in Tay Ho
Best Air BnB in Tay Ho
The charm of this BnB alone will have you reconsidering ever going home at all! With its boutique design, bright rooms, and one of a kind atmosphere, you will usually find yourself taking in the sights of the city from the comfort of your very own balcony!
Best Hostel Tay Ho
Located in a mansion, the 7 Fridays Hostel has a touch of class that you won't find in the city centre hostels! Right at the heart of the mansion is a large swimming pool where you can cool off in the hot weather and mingle with other guests. A complimentary breakfast is included every morning.
Best Budget Hotel in Tay Ho
The Royal Hotel in Hanoi is designed for travellers that are only visiting for a short period of time – making it a good option for those who have chosen to explore other areas of the country during their trip! It comes with express check in, as well as complimentary parking and bike hire.
Editor's Tip: make friends by staying at a cool hostel in Hoi An!
Best Luxury Hotel in Tay Ho
The gorgeous five star Elegant Suites Westlake combine apartment living with the convenience of staying in a hotel! Each fully serviced apartment comes with a well equipped kitchen and large en-suite. There is a large terrace outside the property where you can mingle with other guests.
Neighborhood #4 – Truc Bach
 Best neighborhood in Hanoi for families!
COOLEST thing to do in Truc Bach – hang around the lakeside area and hire a swan paddle boat for a relaxing recreational activity
BEST place to visit in Truc Bach – Truc Bach has the fastest boat rides to the Tran Quoc Pagoda
Though Truc Bach is officially part of Ba Dinh, it is such a distinctive neighborhood that it is often considered as its own area! Though Truc Bach has the calmness of the rest of Ba Dinh, it also has some more recreational facilities that are perfect for families. Located by the side of the lake, there is also easy access to the city centre.
Speaking of the lake, most of the main recreational facilities are in this area! For families, this is a great spot to unwind and enjoy a calm day out in the city. You can hop on an easy going ferry to the pagoda, or hire your own paddle boat.
More Awesome Things to do and see in Truc Bach
Chau Long Wet Market doesn't have many goods that appeal to tourists, but the atmosphere makes it an exciting spot for people watching

The Bookworm is a popular bookshop in the city – grab the latest release (they have English, French and other languages available) and read it by the lake

Head to the riverside street vendors and try some chè – a local delicacy made of ice and coconut milk

Pho Cuon is a great family friendly restaurant that not only serves pho but also a great selection of other Vietnamese classics

Phan Dinh Phung Street is the main thoroughfare in the area – check out the colonial architecture and shop at the local stores
Best Air BnB in Truc Bach
If you are looking for a 5-star boutique BnB stay, this apartment will give you hotel stand comfert with all the touches of home you find in a BnB! With its floor to ceiling windows and its very own balcony, all the best views of Hanoi are found from your flat!
Best Hostel Truc Bach
Hanoian Backpack Hostel is the choice for those sticking to as strict a budget as possible! Though comfortable and well serviced, it is a rather basic offering. Located in Truc Bach, it is in a very calm neighborhood, but is still well within walking distance of the city centre.
MUST READ! We've organized the best places to stay in Hoi An for all types of trips!
Best Budget Hotel in Truc Bach
This is the perfect hotel for families on a budget – not just because of its location, but also because of the different types of rooms available! They offer family rooms, as well as discounts on multiple bookings of doubles. It is a very well priced hotel, and a complimentary breakfast is provided.
Best Luxury Hotel in Truc Bach
On the other end of the scale, Pan Pacific Hanoi is an excellent choice for families that want to splurge on luxury! Another great five star hotel, this is the closest you can get to the iconic Tran Quoc Pagoda. There are two bars and two restaurants on-site, as well as multiple business facilities.
Neighborhood #5 – Cau Giay
 Where to stay in Hanoi on a budget!
COOLEST thing to do in Cau Giay – enjoy the sports facilities and equipment hire stores along the Cau Giay Park section of the river
BEST place to visit in Cau Giay – Hanoi Museum should be your first stop for an interesting overview of the city from the local perspective
Located on the outskirts of the main urban area of Hanoi, Cau Giay is where most of the city's students are located! This makes it one of the cheapest neighborhoods in the city – with many of the bars and restaurants offering heavily discounted prices when compared to neighboring parts of the city.
Cau Giay is much more modern in style than the central districts, meaning you get to see a more realistic representation of how locals live! It is also the location of many of the city's museums and art galleries, adding to the intellectual flare of Cau Giay.
More Awesome Things to do and see in Gau Giay
Heritage Museum is an interesting gallery that combines history, tradition and culture to create some truly unique exhibits

Vietnam Museum of Ethnology focuses on the history of the Vietnamese people – from tribes through to colonialism and post Vietnam War

CUC Gallery offers more of your standard modern art gallery type art – most of it being from local artists

Hanoi Zoological Gardens mostly houses rescued animals, making it a great place to get up close with native wildlife

37th Street is the top choice for restaurants if you want to sample Vietnamese cuisine – it is very communal, so be sure to socialise
Best Air BnB in Cau Giay
Giving you a break from those typical uncreative white apartments, this unique and trendy BnB will give you a spalsh of color with a design unlike any other! This artsy stay will put you in one of the more quiet neighborhoods in Hanoi, away from all the crowds! 
Best Hostel Cau Giay
Located on the boundary between Ba Dinh and Cau Giay, this hostel is perfect for staying close to both the budget area and some of the main attractions in the city! The hostel also operates as a homestay for Vietnamese students learning English, so you are sure to have the chance to mingle with locals.
Have some time? Get out of the city with these epic day trips from Hanoi!
Best Budget Hotel in Cau Giay
Though a little further out, Blue Hanoi Inn City Hotel offers unbeatable rates for private accommodation in Hanoi! They provide a breakfast buffet every morning that comes with both Vietnamese and American options. There is a large outdoor terrace where you can soak up the atmosphere.
Best Luxury Hotel in Cau Giay
As the name suggests, this towering hotel is a landmark in itself – providing excellent views across the city from the top floor! Operated by InterContinental, it's no wonder this hotel is rated five stars due to their great service and facilities. There is a large fitness centre on-site, as well as a restaurant and a bar.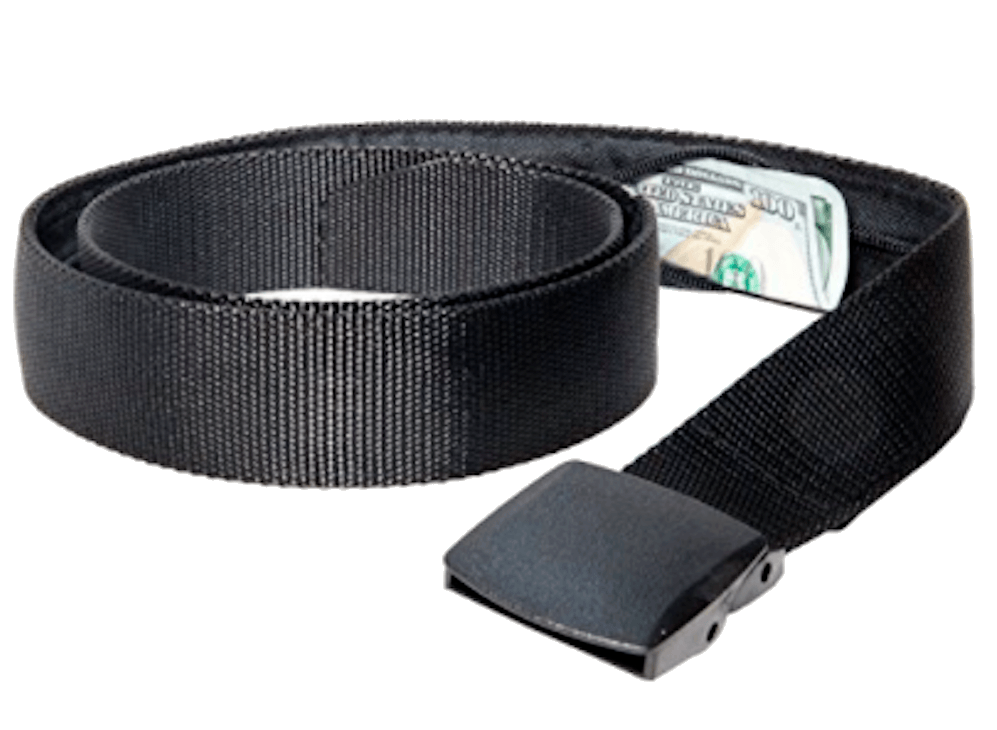 If you are traveling you should ALWAYS have emergency cash hidden on you! Security belts are great because they are affordable and can fit a ton of stuff in them (great for peace of mind!). Check out our favorite travel belt!
Neighborhood #6 – Hai Ba Trung
 Best neighborhood in Hanoi for couples!
COOLEST thing to do in Hai Ba Trung – shop until you drop at VinCom Tower – they also have great recreational facilities such as a huge cinema
BEST place to visit in Hai Ba Trung – for a more authentic experience, head to the fabric market at Pho Hue Street
Hai Ba Trung is perhaps the coolest neighborhood in the city with lavish boulevards and endless shopping destinations! For couples, the French colonial style architecture creates a romantic backdrop to enjoy a short getaway in Hanoi. It is also one of the most exclusive areas, so is served by high quality restaurants and bars.
Hai Ba Trung is located just south of Hoan Kiem, meaning that those who choose to stay in this area can still easily walk to most of the main attractions of the city centre! The leafy, and almost European, feel of this neighborhood also makes it far less intimidating for Western tourists.
More Awesome Things to do and see in Hai Ba Trung
Right in the heart of the area, the Hai Ba Trung has been named one of Lonely Planet's must see temples in Vietnam

Times City is another huge shopping centre, though its main focus is on luxury and high street brands from abroad

For the perfect date night restaurant, head to Bun Cha Huong Lien for high quality Vietnamese food

Afterwards, head straight to Xu Restaurant Lounge for the best cocktails you will taste in the entire country
Best Air BnB in Hai Ba Trung
With its cathedral ceilings, sunny rooms, and boutique decor, this is a BnB which truly stands apart from the rest. With views looking over the sprawling city of Hanoi, you may find that the best place to enjoy the sights of the city is from your flat!
Best Hotel for Backpackers Hai Ba Trung
Another homestay, this hostel is also popular with English language students – providing the perfect backdrop not just to mingle with locals but also to help them learn a skill! Most of the rooms are privates, though one dorm is available for tourists on an extreme budget.
Best Budget Hotel in Hai Ba Trung
Let your money go further with this elegant budget hotel in Hai Ba Trung! With four poster beds set within the spacious rooms, this is a great choice for couples on a strict budget that still want to enjoy a romantic atmosphere. They have free WiFi throughout as well as private parking facilities.
Best Luxury Hotel in Hai Ba Trung
This elegant five star hotel beautifully combines old and new to give you the pinnacle of class in the city of Hanoi! Drawing inspiration from the city's French influences, this is a fantastic option for couples that really want to splash out on a luxury hotel. There is a large wellness centre on-site.
Neighborhood #7 – Long Bien
 Best neighborhood in Hanoi off the beaten path!
COOLEST thing to do in Long Bien – walk along the iconic Long Bien bridge for the best views towards the city centre
BEST place to visit in Long Bien – learn about local industry at the Bat Trang Ceramic Village
Long Bien is the only neighborhood on the other side of the river that is included in the main urban area! Mostly serving as a residential district, this off the beaten path gem is packed with historic, cultural and culinary delights waiting to be explored. Not for the faint hearted, we recommend this area for more seasoned travellers.
Just like the urban districts in the west of the city, Long Bien has a much more contemporary atmosphere than the city centre! This is because it is a relatively new area, allowing you to discover modern life in the city.
More Awesome Things to do and see in Long Bien
Head to the Le Mat Snake Village, only a short journey away from central Long Bien, and get up close with the local reptiles

Head to Huong Vi Xua – it is just a few minutes away from the bridge, and offers an authentic Vietnamese restaurant experience

Den Quen Tran Vu is a gorgeous garden decorated with monuments imported from across the country

Savico Megamall is the largest shopping centre in the city – perfect if you want to pick up some bargains
Best Air BnB in Long Bien
Being away from the heart of Hanoi, you may not expect much from your apartment, but this BnB will blow you away with its homey decor and thoughtful touches! Complete with its very own terrace, there is no better place to base yourself from in Hanoi!
Best Hostel Long Bien
Just across the bridge from Long Bien, this backpacker hostel also gives you immediate access to the city centre of Hanoi! Officially the biggest hostel in the country, you will have the opportunity to meet plenty of other guests in the vast social spaces available. There is also a rooftop terrace.
Best Budget Hotel in Long Bien
One of the few hotels located firmly within Long Bien, Hotel du Monde takes you right to the heart of the action! There is a restaurant and bar on-site, and a complimentary breakfast buffet is arranged every morning with vegetarian options included. The front desk operates 24 hours to help with taxis and tours.
Best Luxury Hotel in Long Bien
Garco Dragon have two hotels in Long Bien – and this one is definitely their more upmarket offering! Rooms are lavishly decorated with modern furnishings – and are incredibly spacious with large en-suites and work areas. They also offer a complimentary breakfast, with Vietnamese and American food available.
Final Thoughts on Where to Stay in Hanoi?
As the vibrant capital of Vietnam, it's no wonder that Hanoi has so much to offer visitors! The rich and turbulent history is showcased in museums and cultural attractions throughout the city, and the local cuisine is amongst the best in Asia. If you are visiting Southeast Asia, you can't miss out Hanoi.
For best area we are going to go with Ba Dinh! This calm neighborhood is well connected to the rest of the city, but is a lot less overwhelming than the centre or the more modern districts.
That being said, this buzzing city has a lot to offer around every corner and each neighborhood has its own unique benefits. We hope this guide has helped you to narrow it down.
Have we missed anything? Let us know in the comments!
***Disclaimer*** Some of the links in this post are affiliate links. This means that if you book your accommodation through the site, One Weird Globe will earn a small commission at no extra cost to you. Your support helps me keep the site going :)
Latest posts by Aaron Radcliffe (see all)