Hoi An is a gorgeous city in the centre of Vietnam that has become a major tourist destination in the country. Its Old Town has been named a UNESCO World Heritage Site thanks to the interesting architecture and deep cultural traditions that have survived to this day.
As with many cities in Southeast Asia, Hoi An can be quite chaotic and difficult to navigate. It is spread across a few different islands and peninsulas, making it seemingly quite confusing to figure out.
That's why we built this guide! We've figured out the seven best areas in Hoi An and categorised them based on who they are best for. Whether you want culture, nightlife or beaches – we have you covered.
So let's get started!
Quick Tips – Where to Stay in Hoi An
Where to Stay in Hoi An
Looking for a specific place to stay? These are our highest recommendations for places to stay in Hoi An.
Located in the heart of the old city of Hoi An, this traditional-style BnB brings the best of contemporary boutique decor and classic Vietnamese design! Complete with its very own garden and cozy lounge, this is the best place to kick off your holiday!
Hostels across Vietnam are excellent, and choosing our top pick for Hoi An was not an easy task. The Imperfect Hostel, ironically, won us over with their excellent social facilities and the popularity of their on-site bar with both visitors and locals.
Best Budget Hotel in Hoi An
This peaceful hotel in Cam Chau is a great choice for those that want to ease themselves into Southeast Asia during their time in Hoi An! It is close enough to the city centre to visit the main attractions on foot, but also far away enough that you have a calm place to rest at night.
Best Splurge Hotel in Hoi An
We were also pretty spoiled for choice when it comes to luxury hotels in Hoi An – but Little Riverside's Old Town location really makes it one of the best options of the five star hotels in the area! They also have fantastic facilities, as well as breathtaking views across the city and river.
Hoi An 7 Best Neighborhoods to Stay in
Let's take a look, in more detail, at the seven best neighbourhoods in X. Each caters to different interests, so be sure to pick the neighbourhood that's right for you.
Neighborhood #1 – Cam Chau
 Best neighborhood in Hoi An for your first time!
COOLEST thing to do in Cam Chau – head to the north of the area to check out some working rice paddies
BEST place to visit in Cam Chau – Precious Heritage Art Gallery Museum has some great local works of art
Cam Chau is a huge area that stretches from the Old Town to the beaches in the north, and the rural Cam Thanh region in the east. This makes it one of the most diverse regions in the area when it comes to tourist activities! For first time travellers, you can sample a bit of everything Hoi An has to offer from this one area.
Many tourists opt to stay in Cam Chau so they can visit the rice paddies in the north! This area of Cam Chau has some stunning natural beauty, as well as displays of local culture and farming. The area close to the centre has some more heritage attractions and museums waiting to be explored.
More Awesome Things to do and see in Cam Chau
Tra Que is a small village within the area that is perfect for interacting with rural culture in Vietnam

Head north to the area between Cam Chau and the beaches to hire some kayaks and go for a paddle in the waters surrounding Hoi An

You can also opt for a more traditional route, and take a trip on a local bamboo raft through the coconut trees

Quan Chay Am is a popular dining location for vegetarians and vegans looking to try some traditional cuisine

Otherwise, head to Aubergine 49 and sample their delectable fusion of French and Asian cuisine
Best Air BnB in Cam Chau
This cozy villa surrounded by an orchard garden will make for your perfect home away from home in Hoi An! With its very own pool, traditional Vietnamese vibes, and a location in one of the more local neighborhoods, you are sure to get a one of a kind experience!
Best Hostel Cam Chau
Right in the heart of Cam Chau, Lazy Bear Hostel has excellent reviews thanks to the social atmosphere! They provide a complimentary cooked breakfast every morning, as well as bicycle hire, WiFi and lockers. The spacious common areas regularly host events run by the hostel staff.
Editor's Recommendation! These are the staff pick for the top hostels in Ho Chi Minh (for all budgets!)
Best Budget Hotel in Cam Chau
For a little bit of an upgrade, you can't go wrong with the Maison Vui Villa which still comes in at a very budget-friendly rate! It has a large outdoor swimming pool where you can cool off on the hotter days, and rooms come with direct access to a garden and terrace.
Best Splurge Hotel in Cam Chau
This gorgeous five star hotel boasts a magnificent outdoor pool deck with sun loungers and a well-stocked bar! The rooms all come with either terraces or balconies, giving you somewhere to relax after a long day of exploring the area. Bottled water is also provided free of charge to all guests.
Vietnam is amazing! And the best hostels in Hanoi will blow you away!
Neighborhood #2 – Old Town
 Where to stay in Hoi An close to everything!
COOLEST thing to do in Old Town – wander around the Central Market in the early mornings to grab some fresh food
BEST place to visit in Old Town – the winding streets of the area are, as a UNESCO World Heritage Site, an attraction in their own right
Hoi An's Old Town is by far the most popular attraction in the city! Listed as a UNESCO World Heritage Site, the buildings here showcase a variety of Asian and colonial styles and cultural experiences that are truly breathtaking. As the most central neighborhood, it is also a great starting point for exploring further afield in the area.
Old Town could be considered a great choice for your first time in the city – but we recommend this mostly if you are already used to travelling in Southeast Asia. It can be quite chaotic at times, but very rewarding if you can overcome it!
More Awesome Things to do and see in Old Town
Head down to the riverfront in the evenings to admire the lanterns and sip on a locally brewed beer

Hoi An Museum of History and Culture is an in-depth dive into the nation's turbulent past, and the traditions that shaped it

For something a bit less hard-hitting, the Museum of Folklore is dedicated to local culture, stories and crafts

Banh Mi Phong is a popular street food stand with locals and tourists thanks to their tasty and inexpensive banh mi

Quang Trieu Assembly Hall epitomises what makes the Old Town such a special part of the country with its dazzling architecture
Best Air BnB in Old Town
Nestled into the heart of Hoi An's ancient town, this mansion is sure to raise the bar in terms of what you should expect from your typical BnB! With its luxurious atmosphere mixed with traditional vibes, there is no better place to call home!
Best Hostel Old Town
This hostel comes with a massive all-you-can-eat breakfast – perfect for those with big appetites that want to save on food expenses! They also run regular events – including bar crawls and spring roll making classes – that help you socialise with other guests and are usually either free or cheap.
Heading to Hoi An? Save some money with our guide to the coolest hostels in Hoi An!
Best Budget Hotel in Old Town
Only a short walk from the Assembly Hall, Central Hotel is right in the middle of the gorgeous architecture of the Old Town! Housed within a colonial era building, it comes with a small pool and garden area for relaxing during the evenings. A Vietnamese style buffet breakfast is provided
Best Splurge Hotel in Old Town
Another excellent five star hotel in the city, rooms at Little Riverside come with unbeatable views across the river! There is an outdoor swimming pool and terrace, as well as a fully-equipped fitness centre. Breakfast is served complimentary to guests every morning, and multiple options are available.
The Best Travel Backpack EVER MADE!?!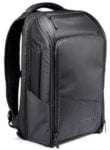 We are obsessed with backpacks – we've tried them all! And our favourite carry on backpack in the WORLD is the Nomatic Travel Backpack. This backpack has revolutionized the backpack industry and will change the way you travel forever :) Check it out here!
Neighborhood #3 – An Hoi
 Where to stay in Hoi An for nightlife!
COOLEST thing to do in An Hoi – locals sell lanterns on the streets in the evenings which you can float out into the river
BEST place to visit in An Hoi – to truly embrace Southeast Asian nightlife, you have to head to the night market
Considered part of the city centre, An Hoi is the small island directly across the bridge from the Old Town! This is home to the Hoi An Night Market – a major attraction in the city where you can grab food, clothing and even lanterns. There are also plenty of great bars open until the small hours where you can while away the evenings.
Hoi An doesn't have the thumping nightlife you might expect from larger cities – but if you enjoy having some laid-back drinks with friends in the evenings, An Hoi is definitely the place to be! There are also some great resorts in the south that open up their pools to non-guests for a fee.
More Awesome Things to do and see in An Hoi
Walk along the bridge connecting the Old Town with An Hoi for some great photo opportunities of the city

Belleville Restaurant functions as a great place to eat during the day, but truly springs to life in the evenings with live music

Take a walk along the riverfront to admire the multiple sculptures on display – as well as the lanterns in the evenings

93 Hz Pub is notorious amongst backpackers in Hoi An thanks to their unbeatable prices on local beers

Head to Mango Mango the following morning to beat your hangover with some heart Vietnamese grub
Best Air BnB in An Hoi
This is one modern and sparkling clean apartment in downtown Hoi An you won't want to miss! Giving you all the comfort of a hotel but the charm of a BnB, this cozy stay in the heart of the city makes for the perfect place to base yourself from!
Best Hostel An Hoi
This hotel really prides itself on its social atmosphere – ideal for backpackers that want to stay in the main nightlife area of the city! They run regular events and tours, including bicycle tours of the area and beer pong. The Imperfect Bar, right next to the hostel, offers discounted drinks for guests.
Will you be in Hanoi a while? Here's your guide to the top day trips from Hanoi for exploring the area!
Best Budget Hotel in An Hoi
This bed and breakfast is housed in a former colonial building, allowing you to experience a piece of the city's history! A buffet breakfast is provided every morning, and free WiFi can be easily accessed throughout. They also offer free bike hire and excellent common areas where you can relax.
Best Splurge Hotel in An Hoi
Whilst there aren't any luxury hotels in An Hoi, this truly extravagant five star dream is just across the bridge, giving you easy access to the area! There is a large spa on-site where you can unwind and detoxify after a night out, and the on-site boutique offers a wide range of luxury goods.
Will you also visit Hanoi? Check out where we like to stay in Hanoi!
Neighborhood #4 – Cam An
 Best neighborhood in Hoi An for families!
COOLEST thing to do in Cam An – indulge in some traditional spa therapies at the many outlets lining the main street
BEST place to visit in Cam An – calm and secluded, An Bang Beach is one of the most underrated beaches in Vietnam
Though Cam An is technically a different town from Hoi An, it is within easy travelling distance from the city centre and has a similar atmosphere as far as most tourists are concerned! For families, Cam An is a quiet retreat away from the hectic Old Town where you can enjoy ocean views and secluded sands.
This laid back atmosphere extends to the area's restaurants and shops, where you can enjoy some great casual dining and retail options for minimal prices! The area is also known for its abundance of fantastic spa facilities.
More Awesome Things to do and see in Cam An
Aira Hoi An Spa is our top pick of spas in the area – away from the main strip, it has an upmarket vibe and a wide range of services

The H'Mong Sisters offer some excellent café fare with a Vietnamese twist – their plates are also highly Instagrammable

Cua Dai Beach is even more secluded than An Bang – though a little further out, it's worth the trip if you just need peace and quiet

Take the family along to Green Bamboo Cooking School to learn about how to make Vietnamese dishes – they're very kid friendly
Best Air BnB in Cam An
This BnB has sunny rooms and pastel colors that make it truly stand apart from any other BnB you have ever stayed in! Located just a few minutes away from the beach and the bustling market, you will have a truly unique Vietnam experience from this stay!
Best Hostel Cam An
Wanderlust Hostel is only a short walk away from the beach – and even has its own outdoor pool where you can bask in the Vietnamese sun! Whilst they mostly offer dorms, they do also have some large privates that would be ideal for smaller families. There is a free street food tour every evening.
Best Budget Hotel in Cam An
This magnificent hotel comes with views across the river and towards central Hoi An! Rooms are well equipped with modern technology, as well as complimentary WiFi access and cable television. An Asian style breakfast is offered every morning, however, they also have American options – perfect if you have fussy kids.
Best Splurge Hotel in Cam An
This expansive resort is the perfect destination for families visiting Hoi An! There is a large children's playground, as well as a peaceful pool area for adults to unwind in. Barbecue facilities are available year-round, and they also provide bicycle hire for both kids and adults. Breakfast is included.
Neighborhood #5 – Cam Pho
 Where to stay in Hoi An on a budget!
COOLEST thing to do in Cam Pho – wander through the unique lantern market at the boundary between Cam Pho and Old Town
BEST place to visit in Cam Pho – take a stroll down to the waterfront in the evenings to grab a beer and admire the sunset views
Cam Pho is located right next to Old Town – however, the lack of tourism infrastructure in the area makes it one of the cheapest neighborhoods in Hoi An! The town is already very inexpensive, but for those wanting to really watch the cash Cam Pho is a great choice with easy access to other areas in the city.
It also comes with more of a local atmosphere – perfect if you want insight into authentic Hoi An life rather than the tourist displays in Old Town! Cam Pho is also a great option if you are booking last minute – as accommodation in the area rarely sells out. Despite this, it is still a very safe neighborhood.
More Awesome Things to do and see in Cam Pho
The Hoi An Theatre is located close to the boundary with Old Town, and features local and international performances year round

If you're into temple hopping, check off Quan Kong Temple – one of the largest and most ornate in the city

Ancient House is another gorgeous attraction for those interested in ancient Asian architecture – and without the crowds of the city centre!

Get the cheapest Vietnamese sandwiches in town at Phi Banh Mi – a popular eatery with locals and visitors alike

Basket Boat Tour operate fantastic tours along the river that flows through Hoi An from traditional basket rafts
Best Air BnB in Cam Pho
This is one cute and boutique BnB in Hoi An that will have you bring back tons of design ideas back to your own apartment back home! With its charming decor and unique atmosphere, this stay comes complete with a loft and style unlike any other!
Best Hostel Cam Pho
Previously known as the Serendipity Hostel, Under the Coconut Tree has a big trick up its sleeve – it hosts one of the largest secret events in the city every Wednesday and Sunday! Frequented by locals and visitors alike, you'll have to check it out for yourself to understand what it's really about.
Best Budget Hotel in Cam Pho
This beautiful 19th Century Hotel houses a huge library that guests are free to use! A truly unique space, it also contains a rooftop pool, traditional tea room and breakfast area. The complimentary breakfast is vegetarian and offers typical Vietnamese cuisine. The décor is traditional.
Best Splurge Hotel in Cam Pho
Though Cam Pho is certainly not known for its luxury hotels, the five star Allegro offers some fantastic levels of service – and is still reasonably cheaper than luxury digs elsewhere in the city! All rooms come with a private balcony overlooking either the pool or the river. There is also a large spa on-site.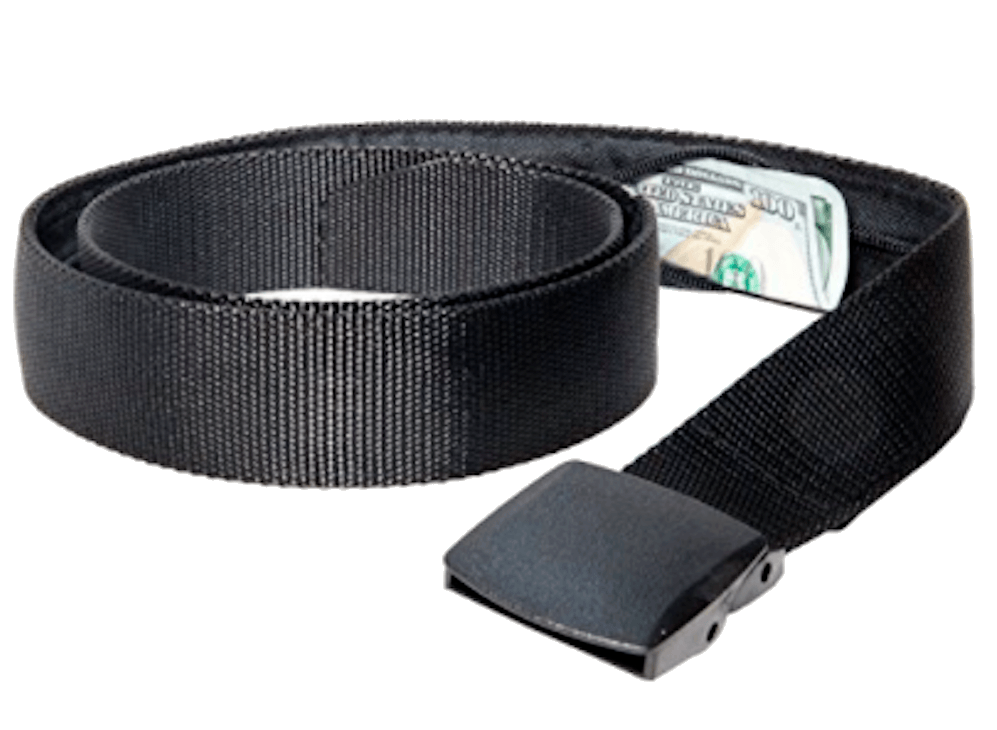 If you are traveling you should ALWAYS have emergency cash hidden on you! Security belts are great because they are affordable and can fit a ton of stuff in them (great for peace of mind!). Check out our favorite travel belt!
Neighborhood #6 – Cua Dai
 Best neighborhood in Hoi An for couples!
COOLEST thing to do in Cua Dai – like Cam An, Cua Dai is popular for its spas, which in this area have a much more upmarket clientele
BEST place to visit in Cua Dai – relax on the small, but exclusive, Cua Dai beach
Attached to Cam An, Cua Dai is an even calmer neighborhood and is popular with visitors looking for an upmarket beach vacation in the area! This makes it a fantastic choice for a couple enjoying a short getaway in the city. With exclusive beaches and luxury spas, this is where you come to unwind from life's stresses.
Like neighboring Cam An, the restaurants and bars have a more laid-back atmosphere than those in the city centre! There are some clubs along the boundary with Cam An, though these are mostly frequented by tourists.
More Awesome Things to do and see in Cua Dai
Hoi An Day Tours offer day-long experiences around the city departing from the tip of Cua Dai

The city is known for its abundance of inexpensive tailors – we suggest checking out Alibaba Tailor

For a great date night restaurant you can't go wrong with seafood – we recommend Hoa Hung Restaurant

Bunker Hoi An is a popular nightlife venue on the boundary between Cua Dai and Cam An – they have some great cocktails
Best Air BnB in Cua Dai
With idyllic rice paddies and beautiful beaches nearby, you will be experiencing all aspects of traditional Vietnamese life from the comfort of your luxurious villa! Complete with its very own swimming pool, booking into this BnB is the first step to a perfect holiday!
Best Hostel Cua Dai
Whilst they do, of course, provide dorm accommodation – Sun Paradise Villa truly excels when it comes to its private rooms! Though inexpensive, these luxurious units have their own terrace area. This is the perfect choice for young couples that want the social atmosphere of a hostel with some added privacy.
Best Budget Hotel in Cua Dai
If you want to stay right on the beach, Hoi An Seaside Villa is a relatively inexpensive option in the area! They have a private beach area – perfect if you are after a more secluded experience. Rooms are fully air conditioned and come with flat screen televisions, WiFi access and luxury toiletries.
Best Splurge Hotel in Cua Dai
If you truly want to splash out on a luxury couples getaway, the five star Sunrise Premium Resort is the way to go! The own a large expanse of private beach that comes with sun loungers, palm trees and an outdoor pool. There is a spa on-site offering a wide range of treatments.
Neighborhood #7 – Cam Thanh
 Best neighborhood in Hoi An for nature!
COOLEST thing to do in Cam Thanh – head on a unique experience with a former photojournalist with Photo Voyager Tours
BEST place to visit in Cam Thanh – Thanh Man Fishing Village is a great place to get up close and personal with rural Vietnamese traditions
Whilst Cam Thanh isn't that far from the city centre geographically, it feels like an entire world away culturally! This area of the city is known for its natural beauty – with sweeping rice paddies, gorgeous indigenous forests and even the odd mountain. It is also home to some interesting cultural attractions.
For those that want to discover authentic Vietnamese culture, Cam Thanh offers a completely different angle from the city centre! Here you can learn about the life and times of farmers, artisans and fishers – and truly get up close with rural life in contemporary Vietnam.
More Awesome Things to do and see in Cam Thanh
Hoi An Eco Tourism offer tours that are not only environmentally conscious, but also work to benefit local communities

Vi Velo are another great tour company in the area, allowing you to experience Cam Thanh by bicycle safely with a local guide

Head to Laco Cookery – they have a great restaurant throughout the day, as well as Vietnamese cooking classes that can be booked in advance

Take a trip down to the Thon Thanh Nhi area and hire a traditional coconut boat to explore the river

Whilst in the area, stopover at Coconut Hat Rest Stop for some casual Vietnamese cuisine
Best Air BnB in Cam Thanh
Looking to add a little more luxury into your vacation? This elegant villa will have you staying in one of the more quiet neighborhoods of Hoi An while still keeping all the best sights nearby! What you will really love is its very own pool and breakfast served every morning!
Best Hostel Cam Thanh
Surrounded by greenery, Hoi An Local Villa is the perfect way to experience the verdant nature of Cam Thanh! They offer complimentary bicycle hire, meaning you can actually get to the city centre relatively quickly. There is a large swimming pool on-site, and breakfast is provided every morning.
Best Budget Hotel in Cam Thanh
As the name suggests, Green Village Hoi An aims to be one of the most environmentally friendly options available in Hoi An! They have an outdoor pool, and bicycle hire is complimentary for all guests. They also have a small children's playground – perfect for families in the area.
Best Splurge Hotel in Cam Thanh
This gorgeous hotel nestled on the tip of the Cam Thanh peninsula feels like a village in its own right! It has its own private section of river where you can relax and admire the unspoiled views. There is also a large spa complex on-site offering a wide range of services and holistic therapies.
Final Thoughts on Where to Stay in Hoi An?
Hoi An is a spectacular city that allows you to discover a little bit of everything that Vietnam has to offer. From night markets and street food to history and culture, you definitely won't leave Hoi An disappointed.
For best area, we're going with An Hoi! This vibrant neighborhood is well connected to other areas of the city, though avoids the hectic crowds that the Old Town is known for.
That being said, every area mentioned in this guide has its benefits – and more experienced travellers will love the business of the city centre. We hope this guide has helped you narrow down your options.
Did we miss anything? Let us know in the comments.
***Disclaimer*** Some of the links in this post are affiliate links. This means that if you book your accommodation through the site, One Weird Globe will earn a small commission at no extra cost to you. Your support helps me keep the site going :)
Editor in Chief at One Weird Globe, Aaron Radcliffe is a serial entrepreneur and world traveler. Born in the USA, Aaron now travels the world as a Digital Nomad while running his many online projects.
Latest posts by Aaron Radcliffe (see all)