Istanbul is not only physically split between Europe and Asia, but it also acts as a bridge between cultures! This makes it an exciting city to visit as it is packed with history, unique culture and a bustling atmosphere.
As one of the largest cities in Europe, however, it can also be difficult to navigate and figure out where you want to stay. Each area has its own merits but you need to make sure you have the right base.
That's where we come in! This guide is designed to help you understand Istanbul's best neighbourhoods ahead of your visit. We've categorised each of them, so you know where to visit based on what you want.
So let's get started!
Quick Tips – Where to Stay in Istanbul
Where to Stay in Istanbul
Looking for a specific accommodation? These are our highest recommendations for places to stay in Istanbul.
Best Hostel in Istanbul
This hostel is frankly awesome! The large communal areas invite you to socialise with other guests, and the rooms are well equipped. Previous guests love the level of service provided by the hostel, and it is a firm favourite for returning backpackers to Istanbul.
Best Budget Hotel in Istanbul
Located in Taksim, this hotel is ideal if you are looking to explore the city's nightlife. Despite being a hotel, it also offers great communal areas – which is why it is loved by solo travellers. This gives you the great atmosphere of a hostel, with the privacy of your own room.
View on HotelsCombined     View on Booking.com
Best Splurge Hotel in Istanbul
This beautiful hotel is the ultimate choice for luxury in Istanbul. The on-site restaurant is visited by tourists and locals from across the city hoping to enjoy the marvellous views and upscale cuisine! There are also excellent spa facilities, and a free ferry to take you across the Bosphorus.
View on HotelsCombined     View on Booking.com
Istanbul 7 Best Neighborhoods to Stay in
Let's take a look, in more detail, at the five best neighbourhoods in Istanbul. Each caters to different interests, so be sure to pick the neighbourhood that's right for you.
Neighborhood #1 – Karaköy
(Best neighbourhood in Istanbul for your first time!)
COOLEST thing to do in Karaköy – visit Kilic Ali Pasa Hamam – one of the oldest Turkish baths in the country
BEST place to visit in Karaköy – spend a day at SALT, a converted marble building containing an art gallery, shops and cafes
Karaköy is an area of Istanbul that has seen a lot of rejuvenation over the past few years. Years of decay were reversed in 2010 after it became one of Istanbul's trendiest areas! It is well located on the Golden Horn, giving great views across the city.
This location also makes it easy to access other areas of Istanbul – although there is plenty to do in Karaköy alone! The area is excellent for shopping and sampling international cuisines, and the cool vibes give the whole area a trendy feel. With plenty of cultural experiences, this is a must visit.
More Awesome Things to do and see in Karakoy
Head to the edge of the Golden Horn for spectacular views across Istanbul

Head to Galata Bridge – a popular meeting point for locals and the connection with Sultanahmet

Head to Nusretiye Mosque – decorated as spectacularly as all of Istanbul's other mosques, but without the same tourist crowds

Head to Karaköy Lokantasi for typical Turkish food prepared in a home-cooked style

On a budget but still need your caffeine fix? Head to Karabatak – the most popular coffee shop in the area and very well priced

Head to the underground mosque of Yeralti Camii for a more unique experience
Best Hostel Karaköy
This beautiful art-nouveau style hostel comes with plenty of perks to elevate your experience! There is a huge communal kitchen and dining area where guests are invited to socialise. Free hot drinks are available 24/7 and the hostel is managed by backpackers, giving you great customer service.
Best Budget Hotel in Karaköy
Despite being a budget-friendly hotel, the Galataport offers excellent value for money. The modern roof terrace provides views across the city and surrounding sea and is where a full buffet style breakfast is provided each morning. All rooms are even air-conditioned and soundproofed!
View on HotelsCombined     View on Booking.com
Best Splurge Hotel in Karaköy
This lavish hotel comes with extravagant decor that combines modern design with traditional style. Each room has breathtaking views over the city, and the high ceilings make them feel very spacious and welcoming. A full breakfast is provided every morning, as well as room service at your whim!
View on HotelsCombined     View on Booking.com
Neighborhood #2 – Sultanahmet
(Where to stay in Istanbul close to everything!)
COOLEST thing to do in Sultanahmet – have a drink at some of the oldest taverns in the world, such as Balikci Sabahattin
BEST place to visit in Sultanahmet – visit one of the most recognisable landmarks in the world – the Hagia Sophia Church and Museum
Sultanahmet is the epicentre of Istanbul! This is where all of the historical and cultural attractions are – including the world-famous Hagia Sophia and the Blue Mosque. It is also alive with culture from the variety of influences present in the area.
It is, arguably, the most touristy area of Istanbul. Whilst this may seem off-putting to some travellers, it does mean it is very well located for exploring the rest of Istanbul and further into European Turkey! If you really just want a base that gives you easy access to the best areas of Istanbul, Sultanahmet is the place to be.
More Awesome Things to do and see in Sultanahmet
Marvel at preserved Roman and Byzantine architecture throughout the area including the Hippodrome

Sample excellent Turkish and Mediterranean cuisine at the many restaurants in the area – it's pricier here, but worth it!

Check out other major landmarks including the Blue Mosque and Topkapi Palace

Head to the Turkish and Islamic Art museum to discover recreated Turkish homes and huge displays of artworks from across the Islamic world.

More interested in ancient artefacts? Head to the Istanbul Archaeological Museum to uncover items from Ancient Greece, Turkey and the Roman Empire
Best Hostel Area 2
This is one of the closest hostels to the Hagia Sophia, placing your right in the heart of Istanbul! Cheers Lighthouse combines modern luxury with the friendliness of a hostel giving the perfect backpacker experience. Breakfast is provided every morning, and the on-site restaurants serve food throughout the day.
View on HotelsCombined     View on Booking.com
Check this out – The 25 BEST Hostels in Istanbul, Turkey.
Best Budget Hotel in Area 2
This budget boutique is also well located – only a short walk away from the Blue Mosque! There is a roof terrace on the property, providing you with sweeping views across Istanbul and the Bosphorus. Rooms are basic but are finished with all the mod cons you need for a short trip.
View on HotelsCombined     View on Booking.com
Best Splurge Hotel in Area 2
This is a great hotel if you are looking for a classic Ottoman experience. Housed in an old building, it is fully decorated in traditional Turkish style. There is a full spa service, as well as an indoor pool. All guests are provided with a continental breakfast every morning.
View on HotelsCombined     View on Booking.com
The Best Travel Backpack EVER MADE!?!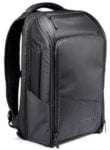 We are obsessed with backpacks – we've tried them all! And our favourite carry on backpack in the WORLD is the Nomatic Travel Backpack. This backpack has revolutionized the backpack industry and will change the way you travel forever :) Check it out here!
Neighborhood #3 – Taksim
(Where to stay in Istanbul for nightlife!)
COOLEST thing to do in Taksim – take in the vibrant nightlife around Taksim Square
BEST place to visit in Taksim – check out some high-culture at the Atatürk Kültür Merkezi – Turkey's largest cultural centre
Taksim is the place to visit if you want to take in some of the more modern aspects of Istanbul culture and life. The area is renowned for its variety of nightlife options – from high-end clubs to local bars. This is the main party district in the city!
Though Taksim is a little pricier, the surrounding areas are quite cheap and it is well connected. The bustling culture makes it worth the extra price and the busy streets are packed with cool cafes, luxury restaurants and excellent photo opportunities! If you like modern city life and variety, this is the place to base yourself.
More Awesome Things to do and see in Taksim
Admire the street art and performers on the backstreets of Taksim during the day

Interested in Turkish political movements? Taksim is the scene of many protests which can be interesting to observe – just make sure to keep a safe distance!

Head to the independent food stores to sample Turkish delight, dondurma and local ice cream

Want to check out local markets but put off by the business of Grand Bazaar? Taksim has some smaller markets that are easy to stroll through during the day.

Ride the Istanbul Heritage Tram that goes through the area – it is part of the public transport network, so you can hop on board with a regular ticket
Best Hostel Taksim
This hostel has a wonderful, easy-going culture that is very inviting and encourages socialising between guests. Living up to its name, it offers a bohemian style cafe with a terrace overlooking the city! They offer both dorms and private rooms, letting you choose which option best suits you.
View on HotelsCombined     View on Booking.com
Best Budget Hotel in Taksim
This budget hotel maintains little touches of luxury to make you feel right at home. There is a cafe with a terrace that serves traditional Turkish snacks and coffee. It is well rated by solo travellers thanks to the sociable atmosphere – perfect for meeting others to head out into Taksim with!
View on HotelsCombined     View on Booking.com
Best Splurge Hotel in Taksim
This hotel is located right on Taksim Square and forms an iconic part of the area's skyline. The luxurious fixtures and fittings draw inspiration from classic Turkish design, and there is even a hammam on-site! A full buffet breakfast – complete with Turkish coffee – is provided every morning.
View on HotelsCombined     View on Booking.com
Neighborhood #4 – Grand Bazaar
(Best neighbourhood in Istanbul for families!)
COOLEST thing to do in Grand Bazaar – try a unique scavenger hunt style tour with Alternative City Tours
BEST place to visit in Grand Bazaar – take in the atmosphere, flavours and sounds of the Grand Bazaar market
The Grand Bazaar is a hugely popular district in Istanbul featuring the most famous market in the city. Previously a collection of separate markets, they have now all combined into one to create a bustling atmosphere that will transport you back centuries! From spices to souvenirs, you'll find whatever you need at the Grand Bazaar Market
Though we don't usually recommend busy districts to families, we make an exception for the Grand Bazaar. It is surrounded by the tourist districts, making it incredibly central, and the sheer amount of things to do ensure that both kids and adults alike will be entertained throughout their stay!
More Awesome Things to do and see in Grand Bazaar
Head to Eminonu Pier to take a ferry across the Bosphorus – this is particularly popular with families thanks to the child-friendly narration

In the northern corner of the Grand Bazaar you will find the Spice Market – here you can sample Turkish delight, local coffee and of course many vibrant spices

Take in a piece of Roman history by visiting the Valens Aqueduct just a short walk away from Grand Bazaar

Enjoy a spot of people watching at Eminonu Square – but beware of the street sellers!
Best Hostel Grand Bazaar
The Grand Bazaar region is a little sparse for hostels, however, Second Home is only a few minutes walk from the entrance! Its central location straddles the boundaries of the old and new districts, giving you multiple options for exploration during your stay.
Best Budget Hotel in Grand Bazaar
This gorgeous hotel takes inspiration from French boutiques – adding a touch of luxury to the experience. Located right on the edge of the Grand Bazaar, it is also short walking distance from Sultanahmet, and right next to the tram stop heading towards Taksim!
View on HotelsCombined     View on Booking.com
Best Splurge Hotel in Grand Bazaar
Also located a short walk from Grand Bazaar, this hotel has an on-site spa centre and indoor pool – perfect for unwinding after a long day of exploring with the family! The rooms are soundproofed, protecting you from the noises of Istanbul and ensuring a good night's sleep.
View on HotelsCombined     View on Booking.com
Neighborhood #5 – Beyoğlu
(Where to stay in Istanbul on a budget!)
COOLEST thing to do in Beyoğlu – take a historic tram from this area to the waterfront
BEST place to visit in Beyoğlu

– visit the pedestrianised Istiklal Caddesi street to mingle with locals and pick up some bargains
Beyoğlu is thriving and full of bohemian wonder, historic attractions and great cuisine. This is one of the best areas for budget travellers thanks to the cheap food and free attractions located nearby. It's also neighboured by Sultanahmet and Taksim Square – allowing you to visit these more expensive districts without breaking the bank!
It is also a very picturesque area, favoured by photographers and Instagrammers that visit the city. The calmer atmosphere gives you some breathing space from Istanbul's busier areas, making it the perfect place to relax after a day of exploring!
More Awesome Things to do and see in Beyoglu
Check out Turkish and International art at the Museum of Painting and Sculpture – it's free from Tuesday to Sunday!

Sample some fine Turkish, Greek and North African cuisine at the many restaurants hidden in the streets – we recommend Ficcin.

Get your heart pumping by climbing the Kamondo Steps – you will be rewarded with spectacular scenery at the top

More interested in modern art? The Museum of Modern Art in Beyo

ğ

lu was the first modern art gallery to be opened in the country

Head to neighbouring Taksim Square for nightlife, or Sultanahmet for history
Best Hostel Beyoğlu
Jumba is a family run hostel with a homely atmosphere and welcoming staff. Located in the heart of Beyoğlu, it's perfect for getting around easily! Guest reviews love the level of service and the speed of the WiFi – perfect if you need to get some work done.
Best Budget Hotel in Beyoğlu
Despite being a budget hotel, Sanat Hotel offers little perks that add to the great service on offer! Guests are provided with full amenities – including free bathrobe and slippers. The interiors are beautifully decorated, and the rooms are soundproofed for relaxation.
View on HotelsCombined     View on Booking.com
Best Splurge Hotel in Beyoğlu
This elegant hotel brings a touch of class to everything they provide. There are full spa facilities on-site, three highly rated restaurants and even a barber! It is located on the edge of Beyoğlu, close to Taksim Square, making it great if you also want to sample the nightlife.
View on HotelsCombined     View on Booking.com
Neighborhood #6 – Galata
(Best neighbourhood in Istanbul for couples!)
COOLEST thing to do in Galata – dance the night away at popular shots bar Indigo with cheap drinks, great music and a buzzing atmosphere
BEST place to visit in Galata – travel back in time at the iconic Galata Tower, built during the medieval era
Galata is one of Istanbul's oldest neighbourhoods, dating back to the medieval era. Since then it has completely transformed into an eclectic area filled with quirky culture, trendy bars and fantastic cafes! The laid-back nightlife and relaxed vibe make it the perfect choice for young couples.
Located on the Golden Horn, it also offers excellent views across the river and the rest of Istanbul. The hilly terrain can be strenuous, but the marvellous views and photo opportunities are absolutely worth it! What's more, it has also become a popular place to view the sunset – making for the perfect start to a romantic evening.
More Awesome Things to do and see in Galata
Sample wine and cocktails at 360 Istanbul – where you are also treated to great views across the city

Connect with local religious practices at the Galata Convent of Whirling Dervishes

Pick up bargains, marvel at local boutiques and even check out some international brands on Istiklal Street

Cross the Golden Horn and enjoy sweeping views across the Bosphorus on Galata Bridge – perfect for sunset!

Learn about the history of Jewish people in Istanbul at the Jewish Museum of Turkey

More into R&B than chart music? Make your way to Riddim – the largest hip hop club in the country!
Best Hostel Galata
World House is truly luxurious by hostel standards – offering an on-site restaurant, air conditioned rooms and a full buffet breakfast each morning! They also offer a shuttle service and there is a Turkish cafe connected to the restaurant. The large communal spaces are perfect for socialising with other guests.
View on HotelsCombined     View on Booking.com
Best Budget Hotel in Galata
A stone's throw away from the Galata Tower, this hotel is perfect for getting around the area. Rooms are soundproofed and air conditioned for comfort – ensuring a perfect night's sleep. It is particularly well rated by couples thanks to the great location and hospitality.
View on HotelsCombined     View on Booking.com
Best Splurge Hotel in Galata
Located in the renovated Italian Bank Building, this gorgeous hotel also offers rooms with balcony terraces providing you with quaint views across Galata! A centuries-old hammam is located on-site offering full spa services. They also offer car rental, and a small business centre if you are visiting for work.
View on HotelsCombined     View on Booking.com
Neighborhood #7 – Üsküdar
(Where to stay on the Asian side of Istanbul!)
COOLEST thing to do in Üsküdar – wander along Baghdad Avenue – a far more relaxing shopping and dining experience than on the European side
BEST place to visit in Üsküdar – climb up Çamlica Hill to enjoy views of the entire Istanbul skyline
Other than travellers visiting for the novelty of crossing over to Asia, Üsküdar does not see as much tourism as the European side. This makes it an excellent option if you are looking for something a little off the beaten path! What's more, it still has all the attractions you would hope to get from a visit to Istanbul, but with fewer crowds.
Whether you are looking for hammams, great cuisine or calm shopping experiences, Üsküdar is a great way to sample a more authentic side of Turkish life. The boat rides across the Bosphorus to the European side are an attraction in themselves – offering romantic views at sunset.
More Awesome Things to do and see in Uskudar
Visit the country's most famous toilet (really) at Beylerbeyi Palace – it has its own views across the city

Admire the neo-classical architecture of Moda, and mingle with the locals in a relaxed environment whilst you're there

Head to neighbouring Kadiköy where you can soar 200 metres up into the sky in a hot air balloon

Visit the only hot spring in the city at Içmeler

Take a ferry ride across the Bosphorus towards the European side – boats departing from Üsküdar are quieter at sunset than from the other side!

Learn about Turkish childhoods and iconic toys at the Toy Museum – a surprisingly lesser known attraction
Best Hostel Üsküdar
It might be the only hostel on the Asian side, but that doesn't mean it isn't worth the stay! It comes highly rated by previous guests, who enjoy the calm and sociable atmosphere of the hostel. A buffet breakfast is provided each morning, and there is a quaint communal garden to relax in with your fellow guests.
View on HotelsCombined     View on Booking.com
Best Mid-Range Hotel in Üsküdar
Üsküdar doesn't have many budget hotel options, however, this mid-range hotel is still very affordable and excellent for a short stay. It has an indoor heated pool, as well as a fitness centre and spa facilities. The Mercure are known for their attention to great service, and this hotel is no exception! Breakfast is provided every morning.
View on HotelsCombined     View on Booking.com
Best Splurge Hotel in Üsküdar
This hotel is quite literally a tourist attraction in itself, with many visitors crossing the Bosphorus just to dine at its restaurant! If you decide to stay there, you will also be treated to excellent spa facilities, gorgeous modern rooms and even a free ferry service to the European side. This is the ultimate in luxury.
View on HotelsCombined     View on Booking.com
Final Thoughts on Where to Stay in Istanbul?
From its days as Constantinople – one of the jewels of the Roman Empire – Istanbul has grown to become the ultimate tourist destination. It combines European and Asian cultures to create an eclectic city with a buzzing atmosphere, great cuisine and mesmerising historical sites! Both luxury travellers and budget backpackers will be rewarded for spending their time in this beautiful city.
Picking the best area is tricky, and we really think all of them have a lot to offer. Nevertheless, we've opted to go for Beyoğlu. Not only is it budget friendly, but it is well connected to all the other areas of European Istanbul, allowing you to explore the city with ease.
Whether you're looking to discover the city's history and culture or aiming to indulge in the luxury hammams and restaurants, we hope this guide has helped you figure out the best place to stay in Istanbul.
Have we missed anything? Let us know in the comments.
Editor's Note – No matter where you are traveling, you NEED to have great travel insurance. We have personally tested TONS of travel insurance companies, and can say without a doubt that World Nomads is the absolute best (and most affordable!). Fill out the form below to get a quote.
***Disclaimer*** Some of the links in this post are affiliate links. This means that if you book your accommodation through the site, One Weird Globe will earn a small commission at no extra cost to you. Your support helps me keep the site going :)
Clair is a travel addict and a staff writer for One Weird Globe! A Nomad since birth, Clair has lived all over the world, calling home wherever she is in the moment. Having traveled half the world, Clair is working on a memoir about her experiences in hopes to inspire others to travel and experience this amazing planet!
Latest posts by Clair Ricketts (see all)