Long ignored by visitors to the Balkans, the Slovenian capital – Ljubljana – is experiencing a tourism renaissance at the moment! Whilst it doesn't have any specific attractions, many visitors choose the city for its laid-back atmosphere, interesting history and vibrant culinary scene. It's also a great stopover for itineraries that include Italy and the Balkans.
As a relatively recent destination in most guide books, figuring out where the different areas of Ljubljana start and end can be difficult. Boundary lines are not well defined, but it's important to be able to gather your bearings before you arrive.
Hence we have created this guide! We've figured out the seven best neighborhoods in Ljubljana and categorised them by what they are best for.
So let's jump right into it!
Quick Tips – Where to Stay in Ljubljana
Where to Stay in Ljubljana
Looking for a specific place to stay? These are our highest recommendations for places to stay in Ljubljana.
Best Hostel in Ljubljana
This gorgeous hostel perfectly embodies the regeneration of Ljubljana! It is housed within a former prison, and the creative nature of the Metelkova neighborhood it is located in has been considered during the décor process. It is also only a short walk away from all the main attractions.
Best Budget Hotel in Ljubljana
Despite the low prices, this B&B goes above and beyond to ensure optimum comfort for guests and great facilities! Right in the heart of the Old Town, guests at Petra Varl have easy access to Ljubljana Castle as well as the Ljubljanica riverside area. If you are on a budget, this place is a steal.
Best Splurge Hotel in Ljubljana
As the only five star hotel in the entire city, it makes sense that the InterContinental Ljubljana takes our pick for luxury choices! What really makes this hotel stand out are the incredible views from every room and communal area. The spa facilities are unbeatable, and the rooftop restaurant has some delectable dishes.
Ljubljana 7 Best Neighborhoods to Stay in
Let's take a look, in more detail, at the seven best neighbourhoods in Ljubljana. Each caters to different interests, so be sure to pick the neighbourhood that's right for you.
Neighborhood #1 – Old Town
(Best neighborhood in Ljubljana for your first time!)
COOLEST thing to do in Old Town – take the Free Street Art Tour to learn about Ljubljana's evolving culture
BEST place to visit in Old Town – climb to the top of the hill and visit Ljubljana Castle for unbeatable views of the city
Whilst the Old Town is formally part of the City Centre, it truly does have a unique atmosphere that makes it an area in its own right! As the name suggests, this is the oldest part of the city and a great starting point for learning about the turbulent history of Slovenia. Ljubljana Castle looms over the area, serving as the main attraction.
It is also an area in transformation, and where you can begin to see the impact of increased tourism on the city. An alternative scene has risen in the Old Town, creating an interesting contrast between old buildings and modern street art!
More Awesome Things to do and see in Old Town
Check out Ljubljana's iconic bridges – including the Dragon Bridge that is marked by four of the mythical creatures

Ljubljana Cathedral burst into life in the evenings when the city lights showcase the marvellous colours

The Town Hall is another gorgeous architectural gem, as well as an interesting exhibit to the city's history inside

STRELEC Restaurant is the highest eatery in the area with breathtaking views across the Old Town and City Centre

Pritlicje Bar is the only nightclub on this side of the river and is therefore quite popular with the local youth
Best Hostel Old Town
Despite being right in the heart of the Old Town, Ad Hoc Hostel is very well priced – making it ideal for backpackers that want to stay in the centre! Free WiFi is available throughout, and all guests are given access to a safe and laundry facilities. They also accept pets for a small additional fee.
Heading to Ljubljana? Save some money with our guide to the coolest hostels in Ljubljana!
Best Budget Hotel in Old Town
This small bed and breakfast might only have two stars – but it still comes with fantastic guest ratings! You can prepare your own breakfast every morning from the freshly stocked ingredients, and every room comes with a kitchenette – perfect for those who are self-catering. It is housed within a historic building. 
Best Splurge Hotel in Old Town
This luxurious hotel right in the heart of the Old Town features a spectacular rooftop pool terrace – perfect if you are visiting during the summer! They also provide regular massage and beauty treatments, as well as a complimentary breakfast buffet with vegetarian, vegan and gluten-free options.
Neighborhood #2 – Train Station
(Where to stay in Ljubljana close to everything!)
COOLEST thing to do in Train Station – wander along Miklosiceva Street to admire the architecture and indulge in some retail therapy
BEST place to visit in Train Station – Ljubljana Train Station itself is a beautiful building that harks back to the city's past as the pride of Yugoslavia
Sandwiched between the City Centre and Metelkova, the area surrounding the train station is the perfect neighborhood for those on short trips that want to stay close to all the main attractions! Ljubljana is a very small city, and you can reach almost everywhere mentioned in this guide on foot within 30 minutes.
Aside from the convenient location, the train station area also has some attractions in its own right! This is the first place most people see when they visit Ljubljana, meaning the buildings have been well preserved and perfectly showcase the gorgeous architecture the city is known for.
More Awesome Things to do and see in Train Station
Hop onboard a train and discover another part of Slovenia – most towns are easily reached within an hour

Miklosiceva Park is a popular meeting point in the city, surrounded by gorgeous historic buildings and leafy avenues

Sample typical Slovenian cuisine at Gostilna Stari Tisler – it's far more popular with locals than with tourists

B-Restaurant and Bar is a more upmarket option, with glass panels and a small balcony area providing unbeatable views of the city
Best Hostel Train Station
Not only is this hostel the closest to the train station – it is also one of the only backpacker picks in the city that provides a complimentary breakfast! The common areas are well designed with modern living in mind and are spacious enough that you can either socialise with other guests or enjoy some quiet time.
Best Budget Hotel in Train Station
As a relatively new tourist destination to Western Europeans and North Americans, Ljubljana is packed with guest houses – by far the most popular accommodation option in the city. These are perfect for budget travellers – and Stari Tisler is our pick for guest houses that are close to the train station!
Best Splurge Hotel in Train Station
Towering over the city, the InterContinental Ljubljana offers the best views of the city all from the comfort of your room! There is a wellness and spa centre that features panoramic views, a well-stocked gym and multiple holistic therapies. There is also a rooftop restaurant offering complimentary breakfasts every morning.
The Best Travel Backpack EVER MADE!?!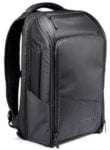 We are obsessed with backpacks – we've tried them all! And our favourite carry on backpack in the WORLD is the Nomatic Travel Backpack. This backpack has revolutionized the backpack industry and will change the way you travel forever :) Check it out here!
Neighborhood #3 – City Centre
(Where to stay in Ljubljana for nightlife!)
COOLEST thing to do in City Centre – hop on board one of the many tour boats and explore the banks of the Ljubljanica River
BEST place to visit in City Centre – visit the riverfront area of the City Centre in the evenings to discover the best pubs in town
Just across the river from Old Town, Ljubljana City Centre is the heart of the city's nightlife! Though not the most popular destination for partygoers, there are plenty of fantastic bars and traditional pubs lining the banks of the river in the city centre that you will be spoiled for choice on how to spend your evening.
The City Centre is also home to many of the best-known attractions during the day. With museums, art galleries and restaurants around every corner, the City Centre should be on anyone's itinerary when visiting Ljubljana! It is also only a short walk away from the Old Town and train station.
More Awesome Things to do and see in City Centre
Visit the Museum of Modern Art and discover creative works from the final days of Yugoslavia until now

Nobel Bürek are a popular hole-in-the-wall restaurant and takeaway that offer the iconic Balkan dish at very cheap prices

There aren't many nightclubs in Ljubljana, however, Klub TOP SIX is by far the most popular, located within the city's only skyscraper

The National Museum of Slovenia showcases a variety of exhibits, including their famous prehistoric displays

Cutty Sark Pub is one of the most popular bars along the riverfront and offers nightly live music
Best Hostel City Centre
This brand new hostel only comes with five rooms – giving it a more intimate and laid-back atmosphere! Its recent opening means it is packed with the cutting edge in hostel amenities to ensure you have a comfortable stay. Showers are fitted with private changing cabins, and beds come with two outlets each.
Best Budget Hotel in City Centre
This hotel might be quite basic, but rooms also come with plenty of space and additional extras that will make you feel comfortable throughout your stay! Some rooms come with kitchenettes – which are great, affordable options for those opting to self-cater. Free WiFi is available throughout, and there are also parking spaces.
Best Splurge Hotel in City Centre
Ljubljana doesn't have many hotels, but this four star guest house is a great alternative for those that want to stay in the city centre in style! Rooms are fully air conditioned and come with luxury finishings to justify the property's four star rating. Free high speed WiFi is also included in all the rooms.
Neighborhood #4 – Koseze
(Best neighborhood in Ljubljana for families!)
COOLEST thing to do in Koseze – take a walk around Koseze Pond for a relaxing, family-friendly afternoon
BEST place to visit in Koseze – Tivoli Park is the largest green space in the city and is packed with attractions
Located on the northern end of Tivoli Park, Koseze has a calmer and more laid-back atmosphere than the city centre – perfect for families visiting Ljubljana! Whilst the city is, thankfully, already quite family-friendly, Koseze has some great attractions that will appeal to kids and adults of all ages.
Accommodation in the area also tends to be locally run, giving you a bit more of an insider experience whilst staying in Ljubljana! The large Tivoli Park to the south contains some great attractions and provides easy connections to the city centre and Rozna Dolina.
More Awesome Things to do and see in Koseze
For the more adventurous eaters out there, you can try a large horse burger at Hot Horse on the northern end of Tivoli Park

Visit the Museum of Contemporary History to learn about the fall of Yugoslavia and Slovenia's accession into the European Union

Hotel Bellevue is an abandoned hotel in the grounds of Tivoli Park – enter at your peril, as there is no lighting and smashed glass everywhere

Mini Golf Café is an interesting concept combining breakfast, coffee and mini golf – perfect for a family-friendly morning

In the evenings, head to Lepa Zoga – though it is a local sports bar, it's laid-back vibes make it a popular choice with families
Best Hostel Koseze
This is a fantastic hostel if you are interested in somewhere with a communal atmosphere and great social facilities! They offer bicycle rental for cheap, and there is a large games room with pool tables and board games. They also have large private rooms – perfect for families on a strict budget.
Best Budget Hotel in Koseze
Another fantastic guest house in the city, Pri Vodniku is locally owned and is surrounded by the beautiful nature Koseze is known for! There is a small restaurant on-site that offers an Italian style breakfast with vegetarian, vegan and gluten-free options. They also have car rental facilities.
Best Splurge Hotel in Koseze
Whilst the M doesn't stand for magnificent – it absolutely could! This four star dream is perfect if you want to splurge on something a bit more luxurious whilst staying away from the busy city centre of Ljubljana. For added peace and comfort, the rooms are fully soundproofed and equipped with air conditioning.
Neighborhood #5 – Rozna Dolina
(Where to stay in Ljubljana on a budget!)
COOLEST thing to do in Rozna Dolina – head to the top of Roznik Hill where you can marvel at the spectacular views across the Lake and Ljubljana
BEST place to visit in Rozna Dolina – the southern end of Tivoli Park has some great attractions for those interested in nature
Rozna Dolina is at the opposite end of Tivoli Park, and is the ideal destination for those on a strict budget! Popular with students, Rozna Dolina is only a short walk from the city centre however offers some of the cheapest accommodation options in Ljubljana. There are also some fantastic bars and restaurants to fit your budget.
Its proximity to Tivoli Park – as well as some of the best natural attractions in the area – meaning that Rozna Dolina is also a good choice for those that want a break from city life! At times it feels like a town in its own right, and the locals are incredibly friendly and welcoming to visitors who choose to stay there.
More Awesome Things to do and see in Rozna Dolina
Ljubljana Zoo is a very popular attraction with local and visiting families – they are owned by a conservation trust

Escape rooms have taken over the world – however Prison Break, in Rozna Dolina, has a twist as it is housed within a former working prison

Art Bread offer freshly made baked goods every morning, and function as a fantastic cafe through the afternoons

Cirkus Club is on the boundary between Rozna Dolina and the city centre and is a great starting point for your night out
Best Hostel Rozna Dolina
Only a short walk away from Tivoli Park, Vila Veselova is technically within the city centre however has great connections to Rozna Dolina! A relatively new hostel, they have been awarded the Certificate of Excellence from TripAdvisor thanks to their excellent customer reviews.
Best Budget Hotel in Rozna Dolina
Luwiana Suites is a small guest house right in the heart of Rozna Dolina. Though fairly basic, the rooms are well equipped with WiFi, cable TV and modern furnishings! Free parking facilities are also available on-site, and there is a gorgeous garden where you can relax and mingle with other guests.
Best Splurge Hotel in Rozna Dolina
Speaking of gorgeous gardens, the Vault Hotel comes with a gorgeous one that can compete with Tivoli Park itself! This four star hotel is still much more basic than other luxury hotels in the city but comes with excellent levels of service and attention to comfort that make it worth the money.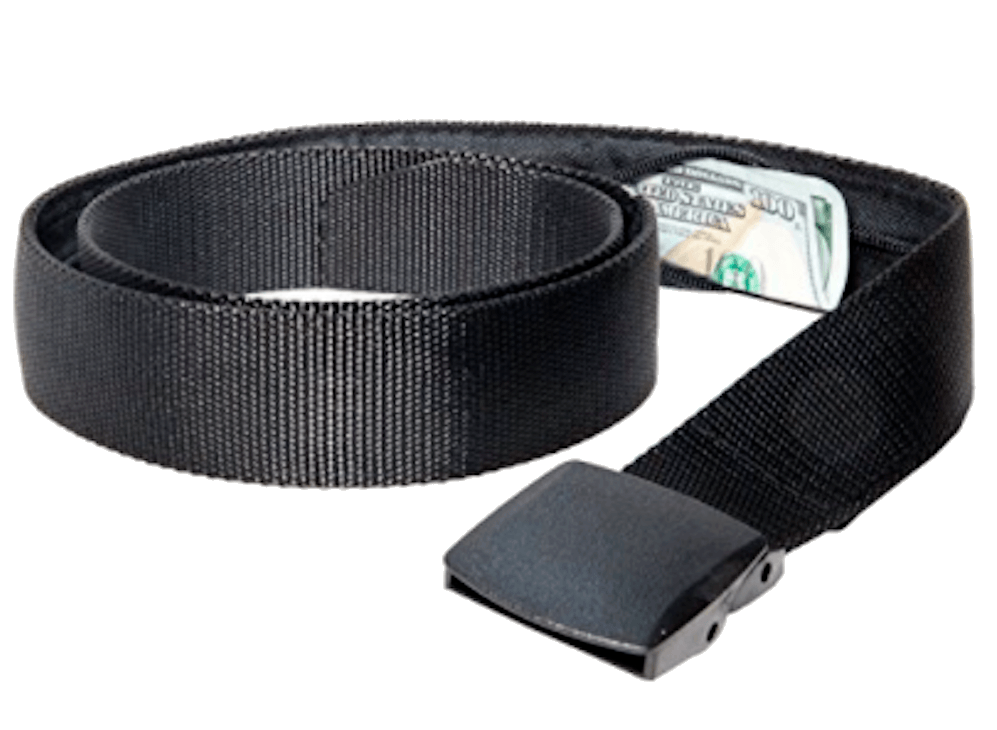 If you are traveling you should ALWAYS have emergency cash hidden on you! Security belts are great because they are affordable and can fit a ton of stuff in them (great for peace of mind!). Check out our favorite travel belt!
Neighborhood #6 – Trnovo
(Best neighborhood in Ljubljana for couples!)
COOLEST thing to do in Trnovo – if you are visiting during August, you have to catch some live performances during Trnfest
BEST place to visit in Trnovo – for those interested in historic attractions, you can check out the Roman fortifications at Rimski zid na Mirju
Trnovo is located just south of the City Centre and Old Town, and is one of the more up and coming neighborhoods in the city! For young couples, this is the place to be to soak up the local culture and sample the most innovative parts of the culinary scene. It is also teeming with young and hip bars.
Throughout the year, Trnovo is also home to major cultural attractions! Aside from Trnfest every August, there are plenty of theatre and live music performances scheduled throughout the year – and street performers are being drawn to the area in increasing numbers. This creates a vibrant and exciting neighborhood.
More Awesome Things to do and see in Trnovo
KUD France Presrern, the main cultural venue in the city, showcases theatre, dance and music performances throughout the year

Trnovo Bridge is one of the most modern river crossings in the city, with wide pavements and incredible views

Nostalgija Vintage Cafe not only offer a great cup of joe, but they also have displays of vintage items from throughout Slovenia's history

The Trnovski Pristan Walkway lines the Trnovo portion of the riverfront and is a calmer alternative to the city centre section

Sax Pub is a popular bar with the alternative crowd – decorated in graffiti on the outside, they have great prices on drinks
Best Hostel Trnovo
Located right next to the iconic Sax Pub, this hostel has a very creative and welcoming atmosphere! They have bicycle rental facilities on offer, as well as excellent quality WiFi coverage throughout the property. Rooms are fully air conditioned and well furnished in a modern style.
Best Budget Hotel in Trnovo
Though it only has one star, AURA Guesthouse has a great guest rating thanks to the welcoming atmosphere and adequate facilities! The kitchen and lounge area are shared, giving you the opportunity to mingle with other guests. Free WiFi is available throughout the property.
Best Splurge Hotel in Trnovo
This gorgeous four star hotel is known for its spacious rooms – perfect for couples that want to experience some added luxury to a romantic getaway in Ljubljana! There is a huge garden surrounding the area, giving it a bit more seclusion and a great atmosphere. A continental breakfast is included every morning.
Neighborhood #7 – Metelkova
(Trendiest neighborhood in Ljubljana!)
COOLEST thing to do in Metelkova – catch some interesting performances in the evening at Metelkova Mesto
BEST place to visit in Metelkova – Tabor Park has some interesting sculptures on display depicting the nation
Located next to the train station neighborhood, Metelkova is known for its alternative culture – making it one of the most popular spots with hipster tourists! The streets are lined with graffiti depicting the history, culture and politics of Slovenia. Metelkova Mesto is a major community project featuring alternative bars and art venues.
To the west of the area, things get a little more peaceful. Tabor Park is one of the best spots in the city to unwind and soak up the atmosphere. There are also plenty of fantastic shops and restaurants serving local cuisine. If you want to mingle with Ljubljana's youth, this is the place to be!
More Awesome Things to do and see in Metelkova
The Slovenian Ethnographic Museum is one of the most visited attractions in the city, featuring a wide range of cultural exhibits

During the day, Metelkova Mesto is still an interesting place to visit thanks to their cultural and alternative museums

Museum of Contemporary Art Metelkova is a community alternative to the larger museum in the city centre – with some more daring pieces

Utrip is a popular eatery in the evenings – they sell typical takeaway grub like kebabs and pizza, as well as the famous bürek

K4 is another popular nightlife venue in the city, specialising mostly in techno music as well as occasional rave events
Best Hostel Metelkova
Housed within a historic prison, Hostel Celica has since been renovated into a creative hostel right in the heart of Metelkova! Though they do charge for breakfast, it is very well priced and comes as an all you can eat buffet. Bicycle and car rental are available, as well as discounts on local tours.
Best Budget Hotel in Metelkova
This two star hotel is pretty basic but has everything you need for a short stay in Ljubljana! As it is a guest house, the bathroom and kitchen are shared – however, the rooms are spacious and come with WiFi. If you want a little more privacy they do offer some rooms that also come with kitchenettes.
Best Splurge Hotel in Metelkova
This four star luxury hotel is bursting with character thanks to the innovative interior design that draws inspiration from Metelkova's street art culture! They have a rooftop bar where you can admire the views of the city, as well as a co-working space – making it a top choice for digital nomads that want to splurge.
Final Thoughts on Where to Stay in Ljubljana?
Ljubljana is a gorgeous city that should not be missed on any itinerary to southern or eastern Europe! It perfectly combines the cleanliness, beautiful architecture and simple living you would expect from a Northern European destination with the grittiness of its Balkan past.
For the best area, we're going to go with Metelkova! Ljubljana is a city in regeneration, and nowhere embodies this quite like hip and youthful Metelkova.
That being said, it is a small area that is easy to get around on foot – so there's no reason you can't visit everywhere mentioned on this list! We hope this guide has helped you plan your itinerary.
Did we miss anything? Let us know in the comments!
***Disclaimer*** Some of the links in this post are affiliate links. This means that if you book your accommodation through the site, One Weird Globe will earn a small commission at no extra cost to you. Your support helps me keep the site going :)
Clair is a travel addict and a staff writer for One Weird Globe! A Nomad since birth, Clair has lived all over the world, calling home wherever she is in the moment. Having traveled half the world, Clair is working on a memoir about her experiences in hopes to inspire others to travel and experience this amazing planet!
Latest posts by Clair Ricketts (see all)