As the capital of Chile, Santiago has a lot to offer visitors. Sandwiched between mountains and ocean, the city is not only surrounded by natural beauty but also has a vibrant atmosphere and great cultural attractions!
Finding where to stay in this sprawling city of over 5 million people can be tricky, however, especially if you are looking to stick to the safest areas.
That is why we've created this guide to where to stay in Santiago! We have categorised each area into what it is best for, and we are sure you will be able to find the best place for your itinerary.
So let's get started with a rundown of the best areas.
Quick Tips – Where to Stay in Santiago
Where to Stay in Santiago
Looking for a specific place to stay? These are our highest recommendations for accommodation in Santiago!
Best Hostel in Santiago
Backpackers keep returning to this excellent hostel in the historic centre! Its location makes it perfect for exploring the history and culture of the city, and the excellent service makes it feel like a true home away from home. Guest reviews also love the communal facilities and a welcoming atmosphere.
Best Budget Hotel in Santiago
As far as budget hotels go, this isn't just one of the best in Santiago – it is one of the best in the world! The rooftop pool will have you feeling like your in a luxury hotel, whilst the small scale of the building gives it a much more homely feel. This really is the best of both worlds.
View on HotelsCombined     View on Booking.com
Best Splurge Hotel in Santiago
The converted mansion of Casa Bueras is a beautiful backdrop to the modern touches that adorn this hotel. The ultra-chic swimming pool and terraces give this hotel a luxurious atmosphere, and the service is second to none. There is even a full spa suite for guests to unwind at the end of the day!
View on HotelsCombined     View on Booking.com
Santiago 7 Best Neighborhoods to Stay in
Let's take a look, in more detail, at the seven best neighbourhoods in Santiago. Each caters to different interests, so be sure to pick the neighbourhood that's right for you.
Neighborhood #1 – Providencia
(Best neighbourhood in Santiago for your first time!)
COOLEST thing to do in Providencia – sample the many culinary delights in the area
BEST place to visit in Providencia – climb the highest building in South America
Providencia is a great place to stay for your first time in Santiago due to its location connecting the historic neighbourhoods with the artistic areas. Though it is a little pricier than other areas, it is well worth it thanks to the excellent food, bustling shopping centres and lively cultural venues available across the region!
It is also home to the Gran Torre – the tallest building in South America where you can gain spectacular views over the city and surrounding landscapes. Providencia has a slightly more reserved nightlife district – this area truly has it all!
More Awesome Things to do and see in Providencia
Enjoy a stroll or bike ride through the Cerro San Cristóbal

Indulge in some shopping at the Costanera Centre

Tantalise the tastebuds – or enjoy a light drink – at Orrego Luco

Sample some great coffee on Colon, or simply admire the picturesque street

Enjoy seafood at the wide range of restaurants – with sushi being particularly popular with locals

Check out events – such as concerts and football games – at the National Stadium located in the heart of Providencia

Many of the mountain tours are based here, so head to their stores to embark on an adventure
Best Hostel Providencia
Newen Kara Hostel is located right in the heart of the action! This is an excellent hostel for socialising with other travellers thanks to the gorgeous communal gardens. Free WiFi is available throughout, as well as a complimentary breakfast for every guest.
View on HotelsCombined     View on Booking.com
Best Budget Hotel in Providencia
Despite being budget-friendly, Travel Place Lyon is an incredible hotel with great amenities. The apartments are kitted out with high-quality, modern facilities. There is even a swimming pool on the rooftop, boasting spectacular views across Santiago! This is by far one of the best options if you want your money to go further.
View on HotelsCombined     View on Booking.com
Best Splurge Hotel in Providencia
This luxurious hotel is located right next to a subway station. The rooms are spacious, with walk-in wardrobes and work areas. If you need to get some work done in Santiago, this is a fantastic splurge option! Full breakfasts are provided every morning to guests.
View on HotelsCombined     View on Booking.com
Neighborhood #2 – Centro
(Where to stay in Santiago close to everything!)
COOLEST thing to do in Centro – climb to the top of Santa Lucia hill for breathtaking views
BEST place to visit in Centro – enjoy the beautiful architecture of the historic buildings in Plaza de Armas
The historic centre – known simply as Centro to locals – is the main hub of Chile and where many tourists focus their time. This is the best place to discover the history of the nation and sample the unique quirks of Chilean culture.
As the main centre, it is also well connected to the rest of the city – with the artistic and upmarket areas all being within easy travelling distance. If you are only in Santiago for a few days, this is a great place to base yourself to get a flavour of the city.
More Awesome Things to do and see in Centro
Learn about Chile's colonial past at the Colonial Museum

Discover indigenous art dating back centuries at the Pre-Columbian Art Museum

Visiting with family? The Fantasiland Amusement Park is a great choice with plenty of rides for kids and adults alike.

Head to the Central Market to sample Chilean cuisine and buy some ingredients to try making them yourself

Visit Catedral Metropolitana for an idea of the importance of religion to Chilean society

Walk along the Paseo Ahumada – a pedestrian-only street where you can discover cool bars and restaurants, as well as local boutiques
Best Hostel Centro
This hostel is a hidden gem! It is beautifully furnished and the level of service provided is second to none. The location is right in the heart of Centro, giving you great access to transport links across the city. Guests are provided with complimentary breakfast and BBQ facilities.
Best Budget Hotel in Centro
This express option is another great hotel in Chile for letting your cash go further. Hotel Sommelier boasts a full spa and wellness centre, as well as a buffet breakfast each morning and a decent on-site bar. Need to unwind? Book a massage session with hotel staff!
View on HotelsCombined     View on Booking.com
Best Splurge Hotel in Centro
This gorgeous hotel is well located and has excellent facilities. Besides an indoor pool and fitness centre, Hotel Plaza San Francisco also has a large spa with many bookable holistic therapies to enjoy during your stay! A high-quality breakfast is provided each morning for guests.
View on HotelsCombined     View on Booking.com
The Best Travel Backpack EVER MADE!?!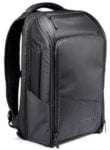 We are obsessed with backpacks – we've tried them all! And our favourite carry on backpack in the WORLD is the Nomatic Travel Backpack. This backpack has revolutionized the backpack industry and will change the way you travel forever :) Check it out here!
Neighborhood #3 – Bellavista
(Where to stay in Santiago for nightlife!)
COOLEST thing to do in Bellavista – hike up Cerro San Cristobal and discover many great attractions
BEST place to visit in Bellavista – head to Patio Bellavista to experience the best of Santiago nightlife
Bellavista is, without a doubt, the hub for Chilean nightlife! This neighbourhood has a wide range of bars and clubs to suit all tastes – from pop music to techno to heavy metal. The drinks are generally budget friendly, but there are some more upmarket venues if you are looking to splurge.
It's also a great place to discover alternative culture – and the many LGBT friendly areas are within Bellavista. Looking for a break from the partying? Like Providencia, Bellavista borders Cerro San Cristóbal, a perfect trek for clearing your head.
More Awesome Things to do and see in Bellavista
Head to neighbouring Recoleta for a similar bohemian vibe with a more relaxed feel

Check out the many independent art galleries, coffee shops and boutiques in this hipster wonderland

Learn about the life of Pablo Neruda – one of Chile's most famous writers – at La Chascona.

Get a more local experience at the craft markets bordering Bellavista

Want to sample traditional Chilean food? Head to Calle Constitución – said to have some of the best bites in the city.

Learn salsa, cumbia and a variety of other Latin American dance styles at the numerous dance bars across Bellavista
Best Hostel Bellavista
Straddling the boundary between Recoleta and Bellavista, this hostel is surprisingly quiet despite being next to the main nightlife spot. It also has a communal terrace and lounge – perfect for making friends to head out on the town with! A continental breakfast is provided for each guest.
Best Budget Hotel in Bellavista
This hotel is situated in a refurbished 1920s home, letting you experience a little bit of Chilean history! There is a communal terrace and garden, allowing you to experience the best features of the hostel with the privacy of your own room. Luxury amenities are provided in each room.
View on HotelsCombined     View on Booking.com
Best Splurge Hotel in Bellavista
This excellent hotel oozes charm, drawing inspiration from the bohemian vibes of the surrounding neighbourhood into its decor. It is one of the closest hotels to Patio Bellavista, making it well located for experiencing the vibrant nightlife! Upgraded rooms include a hot tub in the bathroom.
View on HotelsCombined     View on Booking.com
MUST READ – These are the top hostels in Valparaiso, Chile
Neighborhood #4 – Las Condes
(Best neighbourhood in Santiago for families!)
COOLEST thing to do in Las Condes – head up Cerro Manquehue and admire the sunset
BEST place to visit in Las Condes – let the kids run wild at KidZania Santiago
Las Condes is a little further out of the centre, but nevertheless still packed with great activities. It's location ensures a calm and relaxed atmosphere, perfect for visiting with a family. Though it is on the expensive side, this area is one of the safest in Santiago!
We have chosen Las Condes as the best area for families due to the wide range of activities to please kids and adults alike. The KidZania theme park is perfect for kids that are a little frustrated by the more cultural and historical attractions of Centro, and there are some great shopping malls for picking up souvenirs and clothing.
More Awesome Things to do and see in Las Condes
Travel to the nearby La Cordillera for some skiing during the winter season

Shop 'til you drop at the Parque Araucano mall – filled with international and local brands

Go stargazing at the Cerro Calán Observatory – also located in Parque Araucano

Salivate over the delectable tiramisus on offer at the excellent Italian restaurants across the district

Enjoy the relaxed atmosphere of Parque Bicentenario and admire the European style landscaping

More interested in locally crafted goods? Head to Los Dominicos Village and pick up a bargain

Enjoy some fantastic Latin American modern art at Ralli Museum
Best Hostel Las Condes
This is a fairly basic hostel but comes well rated and is great if you are looking to stay in Las Condes on a budget. There are laundry facilities on-site, and great communal spaces. WiFi is provided throughout the hostel. Its peaceful setting makes it perfect for digital nomads!
View on HotelsCombined     View on Booking.com
Best Budget Hotel in Las Condes
This is a great budget option for families as guests stay in apartments rather than hotel rooms. During the summer months, there is an excellent outdoor pool – a rarity for Santiago! There's also a fitness centre on site and free local calls for all guests. This is self-catering, however, each room has a kitchenette.
View on HotelsCombined     View on Booking.com
Best Splurge Hotel in Las Condes
DoubleTree by Hilton has become a name synonymous with family holidays and comfort! Rooms in this hotel are well equipped with all the modern conveniences, and there is a fitness centre on-site. It is very well rated by previous guests, and a buffet breakfast is provided every morning.
View on HotelsCombined     View on Booking.com
Neighborhood #5 – Barrio Brasil
(Where to stay in Santiago on a budget!)
COOLEST thing to do in Barrio Brasil – explore the graffiti lining the bohemian streets
BEST place to visit in Barrio Brasil – for a more sobering experience, visit the Museum of Memory and Human Rights to learn about the Pinochet dictatorship.
Once one of Santiago's wealthiest neighbourhoods, Barrio Brasil was evacuated after the 1985 earthquake. Recent renovation efforts have turned it into an up and coming area again filled with quirky street art, buzzing restaurants and local bars!
Barrio Brasil is also surrounded by other artistic neighbourhoods, making it a great spot if you are interested in creativity. The low prices make it an absolute dream for budget travellers – especially backpackers looking for somewhere a bit more unique! It is very safe throughout the day and becomes a relaxed nightlife spot in the evenings.
More Awesome Things to do and see in Barrio Brasil
People watch and soak up the artsy atmosphere at Plaza Brasil

Visit the many independent galleries popping up among the abandoned buildings and discover local artists

See where the street art trend began at Museo a Cielo Abierto – an open-air museum showcasing murals from the city's most infamous artists

Watch cueca dancing and drink the night away at El Huaso Enrique

Head to the city's wine hotspot – Vina Concho y Torro – and try out some samples while you're there

Head even further off the beaten track with the neighbouring Barrio Yungay – a little shady at night, but great during the day for underground culture
Best Hostel Barrio Brasil
This cosy hostel has a very welcoming atmosphere and excellent staff! Guests are encouraged to mingle and share stories in the inviting communal areas. This hostel is particularly popular with female backpackers thanks to its safe location. The kitchen is open 24/7 and there are BBQ facilities.
Best Budget Hotel in Barrio Brasil
This is a fairly basic hotel but is very well rated! Each room comes with all the facilities you need for your stay, and there is a tour booking desk available at reception. Hotel La Castellana is very popular with solo travellers looking for a bit more privacy than would be expected from a hostel.
View on HotelsCombined     View on Booking.com
Best Splurge Hotel in Barrio Brasil
Barrio Brasil is pretty sparse in splurge accommodation, however, this B&B takes comfort to the next level. It is housed within a building from 1906 that survived the earthquake, making it a very safe hotel in Santiago. The hotel operates using a recycling system, making it an excellent choice for environmentally conscious visitors!
P.S. – Save a bit of cash in Santiago with our EPIC guide to the best hostels in Santiago!
View on HotelsCombined     View on Booking.com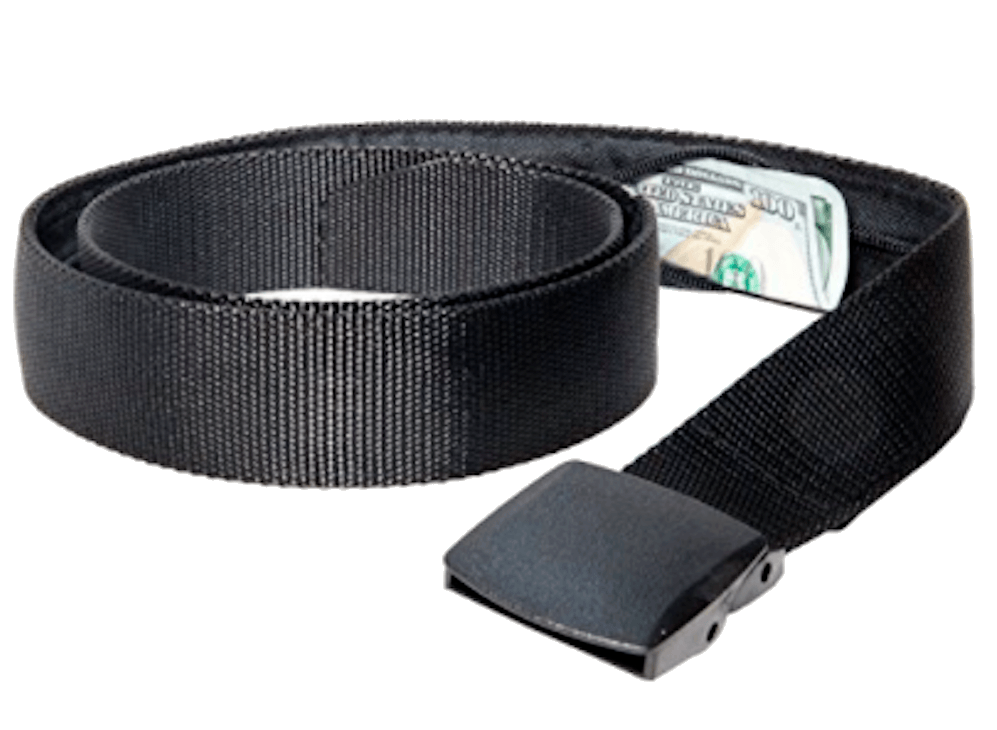 If you are traveling you should ALWAYS have emergency cash hidden on you! Security belts are great because they are affordable and can fit a ton of stuff in them (great for peace of mind!). Check out our favorite travel belt!
Neighborhood #6 – Barrio Italia
(Best neighborhood in Santiago for couples)
COOLEST thing to do in Barrio Italia – make your way around the excellent restaurants in Santiago's Italian district
BEST place to visit in Barrio Italia – head to Calle Caupolican to watch artisan furniture makers at work
Barrio Italia is somewhat of a hidden gem in Santiago. Often ignored for larger neighbouring districts, this area has a unique charm that will intrigue anyone curious enough to visit! Shaped by waves of Italian migration to Chile, Barrio Italia has some excellent restaurants that are still off the main tourist track.
Of the visitors who have made it to the neighbourhood, Italia is particularly popular with young couples looking for an excellent cultural experience away from the large crowds. The streets are lined with independent coffee shops, bursting antique stores and hidden attractions just waiting to be discovered by inquisitive minds!
More Awesome Things to do and see in Barrioa Italia
Head to Cafe de la Candelaria for an idyllic brunch with examples of the best coffee in Latin America

Spend days shopping for quirky souvenirs, historic artefacts and bargains at the antique stores dotted around the area

Looking for something more modern? Head to Amoble or RestaurArte to pick up some pieces from up and coming local designers

Discover how the newest wave of migrants to the area are enhancing the local culture on Avenida Italia

Vegan? This is the place to be in Santiago thanks to the excellent array of restaurants available
Best Hostel Barrio Italia
This hostel is located right next to a metro station making it ideally located for getting around the city. It has a large communal garden with a full BBQ area! American buffet breakfasts are provided every morning, allowing you to refuel before a day of exploring. They also offer private rooms.
Best Budget Hotel in Barrio Italia
Alma B&B is a very quaint hotel located right in the centre of Italia! It has a gorgeous garden area complete with BBQ facilities, hammock and dining areas. A substantial continental breakfast is provided each morning. Couples and solo travellers alike rate this hotel highly.
View on HotelsCombined     View on Booking.com
Best Splurge Hotel in Barrio Italia
This is one of the few splurge options available in Italia, making it a hidden gem in Santiago. Living up to the name, it is packed with charm and character! Guests can enjoy a complimentary breakfast each morning and large communal areas for meeting other travellers. The stylish interiors are perfect for young couples.
View on HotelsCombined     View on Booking.com
Neighborhood #7 – Lastarria
(Where to stay in Santiago for culture!)
COOLEST thing to do in Lastarria – sample Chile's best wine at BocaNariz
BEST place to visit in Lastarria – head to the Museum of Fine Arts for exhibits of renowned Chilean and International artists
Last but not least we have Lastarria! Santiago as a whole is bustling with culture and hipster venues, and Lastarria is the epicentre of this. From independent cinemas and coffee shops to national galleries and high-class wine bars, Lastarria has everything to delight travellers seeking culture.
The well-connected neighbourhood is also relatively close to other major districts in Santiago, making it a great base for exploring the city. The streets have a very European atmosphere thanks to the pavements bustling with al fresco diners and street performers. In the evenings it is much quieter than other central neighbourhoods – perfect for getting a good night's sleep!
More Awesome Things to do and see in Lastarria
Head to El Biográfo to watch some independent movie releases – though keep in mind these are usually in Spanish

Learn about local arts projects and how they serve the community at Cultural Centre Gabriela Mistral

Step back in time in the quaint streets of Forest Park – enjoying the restaurants, cafés and bars along the way

Head to the Singular Hotel and sit on the patio with a freshly prepared cocktail

Taste ice cream that is famous across the city at Emporio La Rosa

Pick up some souvenirs and handcrafted goods at Feria Artesanal
Best Hostel Lastarria
Hostal de la Barra is located in a gorgeous colonial-era building, giving you a true slice of Lastarria life! It is located on the edge of Lastarria, and a good walking distance from Bellavista if you also want to sample the nightlife. Continental breakfasts are provided every morning, and the large communal facilities are great for meeting other guests.
Best Budget Hotel in Lastarria
This modern hotel is well located in the heart of Lastarria. All of the rooms come with excellent views over Cerro Santa Lucía – perfect for motivating you in the morning! Previous guests have left excellent reviews, in particular regarding the WiFi. This is, therefore, a great budget option for digital nomads and business visitors.
View on HotelsCombined     View on Booking.com
Best Splurge Hotel in Lastarria
Casa Bueras is truly the creme de la creme of Santiago splurge hotels! The extravagant 1920s mansion has been fitted with ultra-modern amenities and classy designs. The ultra-chic pool is complemented by a full spa suite, and there is a terrace for guests to enjoy views over the city. A freshly prepared buffet breakfast is provided every morning.
View on HotelsCombined     View on Booking.com
Final Thoughts on Where to Stay in Santiago
Santiago is one of the coolest capitals in the world! It has become a real hub for hipster culture and modern creativity, with each district having its own distinct offering to the city's arts scene. The beautiful setting between mountains and the Pacific Ocean make it one of the best destinations in Latin America.
We were really stuck when coming up with the best area in Santiago – but ultimately we went for Bairro Brasil! This neighbourhood has undergone a major revival over the past few years, bringing the next generation of culture and cuisine to the area and all at an excellent price point.
Nevertheless, any of the neighbourhoods in this guide would be a fantastic option! We hope that with a wide variety to choose from we have helped you to narrow down your options to the perfect neighbourhood for you.
Are we missing anything? Let us know in the comments!
Editor's Note – No matter where you are traveling, you NEED to have great travel insurance. We have personally tested TONS of travel insurance companies, and can say without a doubt that World Nomads is the absolute best (and most affordable!). Fill out the form below to get a quote.
***Disclaimer*** Some of the links in this post are affiliate links. This means that if you book your accommodation through the site, One Weird Globe will earn a small commission at no extra cost to you. Your support helps me keep the site going :)
Clair is a travel addict and a staff writer for One Weird Globe! A Nomad since birth, Clair has lived all over the world, calling home wherever she is in the moment. Having traveled half the world, Clair is working on a memoir about her experiences in hopes to inspire others to travel and experience this amazing planet!
Latest posts by Clair Ricketts (see all)