As a destination that is off most people's radar when visiting Canada, St John's is a true hidden gem for those that seek a destination off the beaten path! There are plenty of fantastic adventure sports in the area throughout the summer – and as North America's oldest city it is also interesting historically.
It can be difficult, however, to figure out where to stay whilst visiting the city. The fact it is a relatively unknown destination means there isn't a lot of information online about the best places for tourists.
That's where we come in! We've built this guide to the best neighborhoods in St John's to help you plan your upcoming trip to the Newfoundland capital.
So let's just get started!
Quick Tips – Where to Stay in St John's
Where to Stay in St John's
Looking for a specific place to stay? These are our highest recommendations for places to stay in St John's.
Best Air BnB in St John's
This BnB is the closest you can get to actually staying in a dollhouse! With its vintage charm, cute decor, and homey atmosphere, this house will give you a stay unlike any other! Located right by all the best restaurants and bars in St John's, there is no better place to start your holiday!
As the only hostel in the city, this easily takes our top spot for backpacker accommodation! Despite there not being much competition, City Hostel comes with fantastic guest reviews thanks to their great levels of service. They also have spacious social areas where you can meet other travellers.
Best Budget Hotel in St John's
Located in the City North area, the Holiday Inn Government Center is a great choice for those that want to stick to a tight budget in the notoriously expensive city! It comes with great facilities, including a large business centre and coffee making facilities in every room. They also provide breakfast.
Best Luxury Hotel in St John's
As the best rated five star accommodation, this easily takes our top spot for splurge options in the city! What really sets this hotel apart are the little extras, such as heated marble floors in the bathrooms and comfortable linens. They also have a fireplace in the front room – perfect in winter.
Check this out – These are the top villas in St. John's!
St John's 7 Best Neighborhoods to Stay in
Let's take a look, in more detail, at the seven best neighbourhoods in St John's. Each caters to different interests, so be sure to pick the neighbourhood that's right for you.
Neighborhood #1 – Georgestown
 Best neighborhood in St John's for your first time!
COOLEST thing to do in Georgestown – grab some fresh ingredients and mingle with locals at the St John's Farmers' Market
BEST place to visit in Georgestown – check out some fantastic exhibits at the Art Gallery of Newfoundland and Labrador
Located just next to Downtown, Georgestown is a great mix of everything that makes St John's an interesting tourist destination! Higher up in the hills, this is where you can enjoy fantastic views across the city and the St John's Harbour. There are also plenty of fantastic cultural and culinary attractions across the neighborhood.
Despite being right next to the city centre, Georgestown is quite a peaceful neighborhood – making it the perfect place to soak up the authentic Newfoundland lifestyle! It is only a short walk from most of the neighborhoods mentioned on this list – and a few stops on public transport away from the others.
More Awesome Things to do and see in Georgestown
Pippy Park is a huge green space just north of Georgestown where you can enjoy some of the best views over the harbour

House of Assembly is mostly just a dull political chamber – but once a month they host historic tours of the building

Arts and Culture Centre St John's houses some interesting performances from local theatre and music groups

For some unique gifts to take to family members back home, head to Whink – a locally owned boutique

Fort Amherst is the best dining establishment in the area – we recommend trying out their locally renowned fish tacos
Best Air BnB in Georgestown
Putting you just a short walk away from the breathtaking St John's Harbour, this BnB is one of the best stays to base yourself out of in the city! With its boutique-style, modern amenities, and warm atmosphere, you will feel right at home!
Best Hotel for Backpackers Georgestown
This hotel also houses a local tourist attraction – a gallery dedicated to commemorating local efforts during the First World War! They offer private rooms at a great price and are favoured by backpackers opting to stay in the Georgestown neighborhood. A complimentary breakfast is included, as is WiFi access.
Heading to Toronto? Save some money with our guide to the coolest hostels in Toronto!
Best Budget Hotel in Georgestown
This two star accommodation is actually part of the local university – however, during the summer they open their doors to tourists visiting the city! This makes it a great choice for budget-conscious travellers that want the comfort of a private room. They provide a complimentary breakfast and basic facilities.
Best Luxury Hotel in Georgestown
This gorgeous five star hotel is one of the best luxury hotels in the entire city! Rooms come with large en-suites equipped with heated marble floors. On-site parking is included, and there's high speed WiFi access throughout the hotel. They also provide an American style breakfast every morning.
Editor's Recommendation! These are the staff pick for the top hostels in Banff (for all budgets!)
Neighborhood #2 – Downtown
 Where to stay in St John's close to everything!
COOLEST thing to do in Downtown – walk along the Jellybean Row Houses and admire the colourful architecture – perfect for those 'gram shots
BEST place to visit in Downtown – The Rooms is the most popular museum in the city, detailing the city's history and culture
As with most North American cities, Downtown is the most central neighborhood – perfect if you are only visiting for a short stay and need to get around easily! This is where you will find the largest concentration of tourist attractions. Whether you want history, culture or killer views – there's a little bit of everything in Downtown.
It is also the culinary hotspot in the city, with a wide range of innovative and cosmopolitan restaurants along the streets! Though quite a dense neighborhood, it is mostly restricted to the waterfront making it easy to get around on foot. It is also well connected to other parts of the city.
More Awesome Things to do and see in Downtown
Take a walk around the gorgeous grounds surrounding government house – and pop into Colonial House to learn some history

Red Ochre Gallery is a locally owned art gallery with some fantastic exhibits from Newfoundland and Labrador's up-and-coming artists

The National War Memorial commemorates the nation's role in the first world war and is set right on the coast

Downtown has an incredibly multicultural culinary scene – pop into Shalimar Restaurant for some of the finest Pakistani food in Canada

The Rooms Cafe is a popular brunch spot with locals offering contemporary takes on classic breakfast food
Best Air BnB Downtown
If you are wanting to stay in the heart of all the action downtown, you won't find a BnB closer to all the best sights in the city than this! With its homey vibes, a porch, and cozy rooms, this BnB is perfect for kicking back and relaxing after a long day!
Best Hostel Downtown
It might be the only hostel in the city, but that doesn't mean it is lacking in facilities! Right in the heart of Downtown, it is the best choice for backpackers that want to discover the main attractions of the city. They offer both dorms and privates, and the large social spaces are unbeatable.
Best Budget Hotel in Downtown
If you want a little more privacy, Alt Hotel is a contemporary getaway right on the waterfront! A continental breakfast is provided every morning, and there is even a small fitness centre on-site where you can keep up with your routine. Rooms come with basic facilities such as WiFi and coffee machines.
Will you be in Vancouver a while? Here's your guide to the top day trips from Vancouver for exploring the area!
Best Luxury Hotel in Downtown
Another excellent five star hotel, this is the best choice for those who want to splurge on a more central location! Guests are treated like VIPs with complimentary welcome drinks and impeccable levels of service. The continental breakfast is available 24 hours – perfect if you need to leave early or late.
The Best Travel Backpack EVER MADE!?!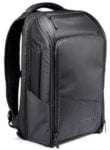 We are obsessed with backpacks – we've tried them all! And our favourite carry on backpack in the WORLD is the Nomatic Travel Backpack. This backpack has revolutionized the backpack industry and will change the way you travel forever :) Check it out here!
Neighborhood #3 – George Street
 Where to stay in St John's for nightlife!
COOLEST thing to do in George Street – dance the night away at Dusk Ultralounge, the most popular nightclub in the city
BEST place to visit in George Street – check out some truly unique exhibits at the Motorcycle Museum
Whilst part of Downtown, George Street is the main nightlife strip in St John's and deserves to be considered an area in its own right! Whilst St John's isn't a big nightclub city, there are still a few to keep the party going all night long. Otherwise, where the city truly shines is in its selection of fantastic pubs.
During the day, George Street provides easy access to Downtown and most other areas mentioned on this list. It also has some great attractions in its own right – including some fantastic restaurants where you can grab a hearty meal to soak up the hangover!
More Awesome Things to do and see in George Street
Check out a local hockey game – or catch a live concert from touring artists – at the Mile One Centre

Newman Wine Vaults are a large underground collection of wines from across Canada, as well as some historic exhibits about production

Unwind with a walk along Harbourside Park – it has some of the best views of St John's Harbour and other parts of Newfoundland

Whilst there are some great nightclubs along George Street, the pubs are the best nightlife venues – we recommend The Celtic Hearth

Beat the hangover with a hearty meal from the Keg Steakhouse – they are particularly well known for their enormous desserts!
Best Air BnB George Street
Putting you right on George Street, you will have views of some of the most historic and gorgeous buildings in St John's right from your window! With its trendy decor and homey atmosphere, you will feel right at home downtown!
Best Hotel for Backpackers George Street
With kitchenettes in every room, this small hotel is perfect for backpackers that are self-catering and want a little more privacy! Rooms come in at very reasonable prices, and the previous guest reviews are fantastic. A complimentary buffet breakfast is provided every morning, and there is parking on-site.
Want to see more than just St. Johns? Take a day trip from Toronto to get to know Canada!
Best Budget Hotel in George Street
Despite being a Hilton Hotel, their St John's Garden Inn is surprisingly well priced – perfect if you want some extra levels of comfort without breaking the bank! A complimentary American style breakfast is included in the rate, and high speed WiFi can be accessed throughout the hotel.
Best Luxury Hotel in George Street
The four star JAG Boutique Hotel is perfect if you want a luxurious getaway in the main nightlife district of the city! They have free on-site parking that comes with a complimentary valet service, and the breakfast buffet comes with vegan options. Rooms are well equipped, with modern appliances such as Keurig coffee makers.
MUST READ! You've got to visit these places in Canada when you're there!
Neighborhood #4 – City West
 Best neighborhood in St John's for families!
COOLEST thing to do in City West – take a tour of Newfoundland with McCarthy's Party Day Tours
BEST place to visit in City West – visit part of the RMS Titanic Wreck, close to the Railway Coastal Museum
City West, whilst still fairly close to Downtown, is one of the most peaceful neighborhoods in the city. This makes it the perfect choice for families that want to discover St John's! Many of the hotels here cater to families visiting the city, and there are plenty of kid-friendly attractions dotted around City West.
This is also an area where many of the tour companies in the city are based – perfect if you want to explore further afield in Newfoundland! It is very much a residential area, giving it a strong community atmosphere – perfect for discovering the authentic heart and soul of the people of Newfoundland.
More Awesome Things to do and see in City West
The Railway Coastal Museum itself has some fantastic exhibits dedicated to both the railways and the maritime culture of the city

Tombstones and Tea is a quirky tour through a historic cemetery in the heart of City West, finished off with a small picnic

If you want the kids to burn off some energy, take them to Wallnuts Climbing Centre that has activities to suit all ages

Need to unwind after all of the climbing required to get around St John's? Enjoy the fantastic facilities at Monastery Spa

Ziggy Peelgood's might just be a small food truck – but they are known city-wide for their fantastic poutine
Best Air BnB City West
Rather than having you stay in another apartment, this BnB will have you pretending you are a local by moving into this charming home! With a welcoming atmosphere and a location in a quiet neighborhood, this is one of the best places to base yourself from in St John's! 
Best Hotel for Backpackers City West
Offering both rooms and apartments, Midstream Manor isn't just perfect for backpackers – but also for families visiting the area on a strict budget! The apartments are fully serviced and have well-equipped kitchens. The rooms have all the basic facilities you require for a short stay in the city.
Will you also visit Edmonton? Check out where we like to stay in Edmonton!
Best Budget Hotel in City West
Ramada are a popular hotel brand across America for budget-friendly comfort, and their St John's hotel is no exception! They provide a hearty, American style breakfast every morning and high speed WiFi can be accessed throughout. Rooms come with cable TV and coffee making facilities.
Best Luxury Hotel in City West
As mentioned in the things to do section, Monastery Spa & Suites is an attraction in its own right thanks to the well-renowned spa facilities! Guests are given complimentary access to the spa, as well as a whole host of other benefits. Rooms come with their own hot tubs and cable television.
MUST READ! We've organized the best places to stay in Prince Edward County for all types of trips!
Neighborhood #5 – City North
 Where to stay in St John's on a budget!
COOLEST thing to do in City North – interested in some great hiking trails? Head to the White Hills that overlook the city
BEST place to visit in City North – Virginia Lake is a beautiful nature reserve with plenty of picnic facilities
City North is a vast area starting just above Georgestown and stretching right to the city limits close to the airport! This makes it a diverse neighborhood with a lot to offer visitors that are willing to stay a little further out from the centre. It is also one of the cheapest areas in the city – perfect for those wanting to watch their spending in this notoriously expensive country.
As the largest neighborhood, it is also home to the most natural attractions! Whether you want to climb the hills or paddle along the lake, there are plenty of facilities scattered across the area to help you connect with nature.
More Awesome Things to do and see in City North
The Royal St John's Regatta Museum has some fun exhibits dedicated to the city's seafaring and sporting traditions

Closer to the lake, Royal Newfoundland Regiment Museum is all about the region's wartime history

Paul Reynold Community Centre host regular events throughout the year – check their website before your visit

Vegan? Head to Sprout for some of the best plant-based cuisine in Newfoundland and Labrador!

Otherwise, take a walk along Torbay Road to discover the area's culinary delights – known for great Chinese food, we suggest Canton and Chang's
Best Air BnB City North
With its bright and sunny rooms, this Victorian home will have you staying within a stone's throw of some of St John's best parks, restaurants, and bars! Complete with modern amenities and charming decor, you are sure to never want to check out!
Best Hotel for Backpackers City North
Super 8 consistently offer some of the best-rated budget hotels in cities across North America! Located right next to the airport, this is a fantastic choice for backpackers with late arrivals or early departures from the city. It comes with the fastest internet in the city and a complimentary breakfast buffet.
Let's simplify this! Here are our favorite areas to stay in Niagara Falls!
Best Budget Hotel in City North
For a little bit of an upgrade, you can't go wrong with the Holiday Inn at Government Center! Located a bit closer to the city centre, this is a great choice for anyone on a budget that still wants to stay close to the action. There is an indoor pool and a fitness centre.
We've got your back! Here are the cheapest hostel options in Toronto if you're traveling on a shoestring!
Best Luxury Hotel in City North
Whilst there aren't any luxury hotels in City North, Premiere Suites offer some great serviced apartments! With a four star rating, these apartments go above and beyond the usual tourist studios. They come well equipped with full kitchens and large bathrooms. Private parking is also included.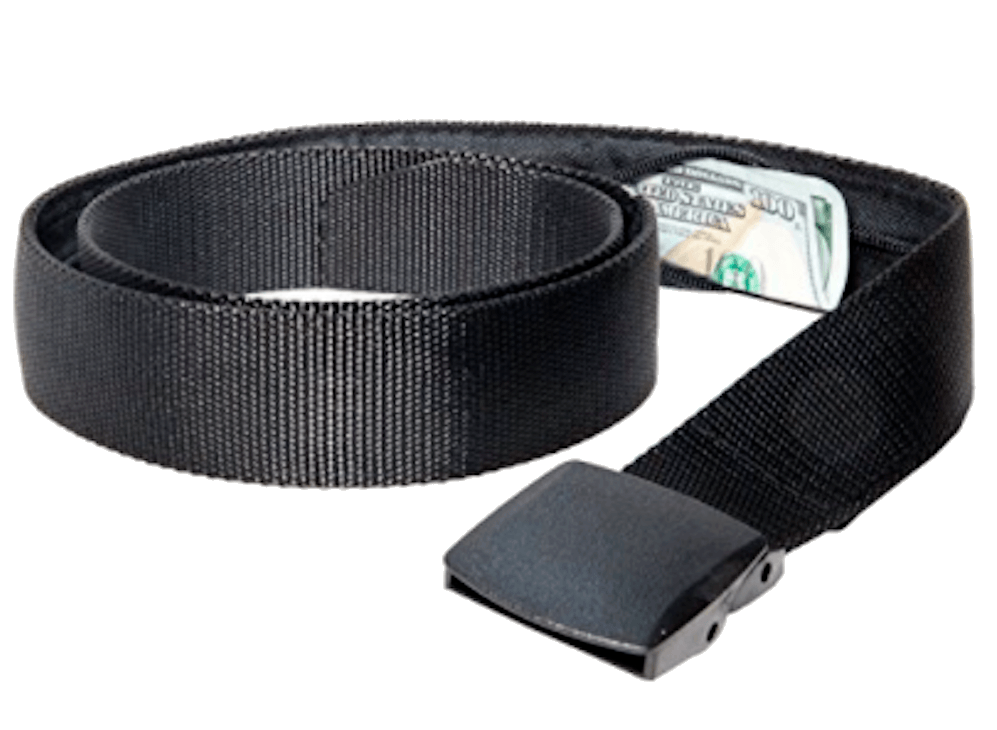 If you are traveling you should ALWAYS have emergency cash hidden on you! Security belts are great because they are affordable and can fit a ton of stuff in them (great for peace of mind!). Check out our favorite travel belt!
Neighborhood #6 – City East
 Best neighborhood in St John's for couples!
COOLEST thing to do in City East – take in marvellous views across the city and surrounding countryside from the North Head Trail
BEST place to visit in City East – visit Quidi Vidi, a beautiful seaside suburb that feels like a village in its own right
City East is the best connected of the city's suburbs thanks to its proximity to Downtown! This is a great option for couples that want to get away from the centre and enjoy a more relaxing break in the city. With romantic walking trails and sumptuous restaurants, City East is the perfect location for a couple's weekend.
By far the most popular attraction in the area is Quidi Vidi. This small neighborhood is often regarded as a village in its own right due to the secluded atmosphere! The quaint houses and friendly locals certainly add to this vibe, making it a truly unique spot only a short drive from the city centre.
More Awesome Things to do and see in City East
Saucy Pots Pottery is an adorable little boutique store selling handcrafted pottery goods and souvenirs

Quidi Vidi Brewery is a prominent craft beer producer in Newfoundland – take a tour of their facility and sample their brews in the adjoining bar

Signal Hill is a major parkland that takes up most of City East – it has a heritage store and a historic tower at the top

For the ultimate date night restaurant in the city, head to Mallard Cottage – just outside Quidi Vidi, it comes with coastal views

Close to Signal Hill, Newfoundland Chocolate Cafe offers a whole host of delectable treats – perfect for recovering from the climb
Best Air BnB City East
Offering breathtaking views of the city from the porch, you will be waking up every morning with St John's in full view at this one of a kind BnB!  With its bright and sunny rooms and stylish decor, this boutique apartment will have you never wanting to leave St John's!
Best Hotel for Backpackers City East
For young couples visiting the city on a tight budget, the Quality Hotel is a great choice in City East! Rooms come well equipped with modern conveniences such as coffee makers and cable TV. There is also full WiFi access – and despite it being a hotel, there are plenty of great social spaces.
Best Budget Hotel in City East
Right next to Quidi Vidi, the Inn is the perfect romantic getaway if you want something simple and cosy! Rooms are spacious and well decorated in a contemporary, minimalist style. A complimentary bottle of wine is included for all guests – a great way to start your short break in the city.
Price anxiety? We get it too, so we made an article for the best budget hostels in Vancouver!
Best Luxury Hotel in City East
City East is also lacking in luxury hotels – but this five star apartment is the perfect compromise if you want to splash out on your romantic getaway in St John's! They offer both king suites and queen suites depending on how much you are willing to splash out – though both apartments are spacious and well equipped.
Want to see all of Kelowna? Get started with accommodation in Kelowna's best neighborhoods!
Neighborhood #7 – Dildo
 Best neighborhood close to St John's!
COOLEST thing to do in Dildo – go whale spotting with Dildo Island Adventure Tours
BEST place to visit in Dildo – Hants Harbour Lighthouse is a fantastic viewpoint for enjoying the raw majesty of the sea
Located about an hour west of St John's, Dildo is the picture-perfect seaside town that truly showcases what Newfoundland is all about. Dramatic scenery, rugged coastlines and adventure-based activities abound in this gorgeous village! It is also a popular spot for whale watching and hiking.
There aren't any transport links to Dildo, so you will need to hire a car to visit – but it is well worth the drive! It's most famous attraction is Dildo Island, a major conservation area with multiple tours per day. Dildo is well and truly the ultimate "get away from it all" type destination in Canada's maritime region.
More Awesome Things to do and see in Dildo
Dildo Island Adventure Tours also offer direct tours to the island itself where you can learn about the area's indigenous past

Every August, Dildo host the historic Dildo Days – a celebration of everything that makes the town great

Dildo Coffee & Krafts Inc is both a quaint coffee shop right on the waterfront and an extensive souvenir store

Tara's Kitchen and Cafe is a great restaurant where you can enjoy Newfoundland seaside cuisine and mingle with locals
Best Air BnB Dildo
If you are wanting a totally unique stay in St John's, the nearby town of Dildo has a BnB that will make your vacation one for the books! Located right on the water, this boutique and homey houseboat will give you a one of a kind experience in Newfoundland! 
Best Hotel for Backpackers Dildo
There's no getting around it – as a small village, Dildo is an expensive destination. This inn, nevertheless, is one of the best-priced hotel options in the area and offers fantastic service! For backpackers, there are also some small social spaces on-site where you can mingle with other guests.
Best Budget Hotel in Dildo
A little bit further out from Dildo is the Blueberry Cottage Inn. This secluded hotel has its own private beach – perfect if you just want peace and quiet away from society for a bit! They also offer a complimentary American style breakfast, as well as canoe hire facilities and hiking maps.
Best Luxury Hotel in Dildo
This five star bed and breakfast is very expensive but absolutely worth every cent! The colorful façade is complemented by well-designed interiors, with all of the rooms containing antique furniture. A full English breakfast is available – however, they also offer vegetarian and vegan-friendly options.
Final Thoughts on Where to Stay in St John's?
St John's is a fantastic destination to discover authentic maritime Canadian culture! The city is surrounded by fantastic hiking trails and unique seafaring adventures. There are also some interesting historic and culinary attractions spread across St John's.
As it is quite a small city, all of the areas mentioned in this list are equally convenient (bar Dildo if you don't have a car)! If you really want to just check out the main sights, however, then we have to suggest Downtown as our top pick.
We hope this guide has helped you plan your upcoming trip to St John's!
Have we missed anything? Let us know in the comments!
***Disclaimer*** Some of the links in this post are affiliate links. This means that if you book your accommodation through the site, One Weird Globe will earn a small commission at no extra cost to you. Your support helps me keep the site going :)
Clair is a travel addict and a staff writer for One Weird Globe! A Nomad since birth, Clair has lived all over the world, calling home wherever she is in the moment. Having traveled half the world, Clair is working on a memoir about her experiences in hopes to inspire others to travel and experience this amazing planet!
Latest posts by Clair Ricketts (see all)